The voice of Prince Eric from "The Little Mermaid" is still crazy adorable today
One of the best things about growing up in the '90s was living through Disney's Renaissance. And one of our favorite films to come out of this iconic Disney era was The Little Mermaid – the animated movie that effectively started the Disney Renaissance 27 years ago today. To this day, we can still recite almost every line of dialogue and song from the movie (not ashamed!) – and we love it as much now as we did when we saw it for the first time. And, of course, we had a mega crush on Prince Eric. Because, who doesn't love a tall, dark, and handsome prince?!
ADORBS.
In real life, Eric was voiced by actor Christopher Daniel Barnes. Many '90s girls may even remember him as Greg Brady from The Brady Bunch Movie.
 But, we seriously love him for his turn as Prince Eric in The Little Mermaid, because that voice was part of THE WHOLE package. And because it's been 27 years since the The Little Mermaid first hit theaters (OMG), we decided to check in with our favorite prince and it turns out he's still as adorable as ever!
Here's Christopher today, rockin' a very princely beard!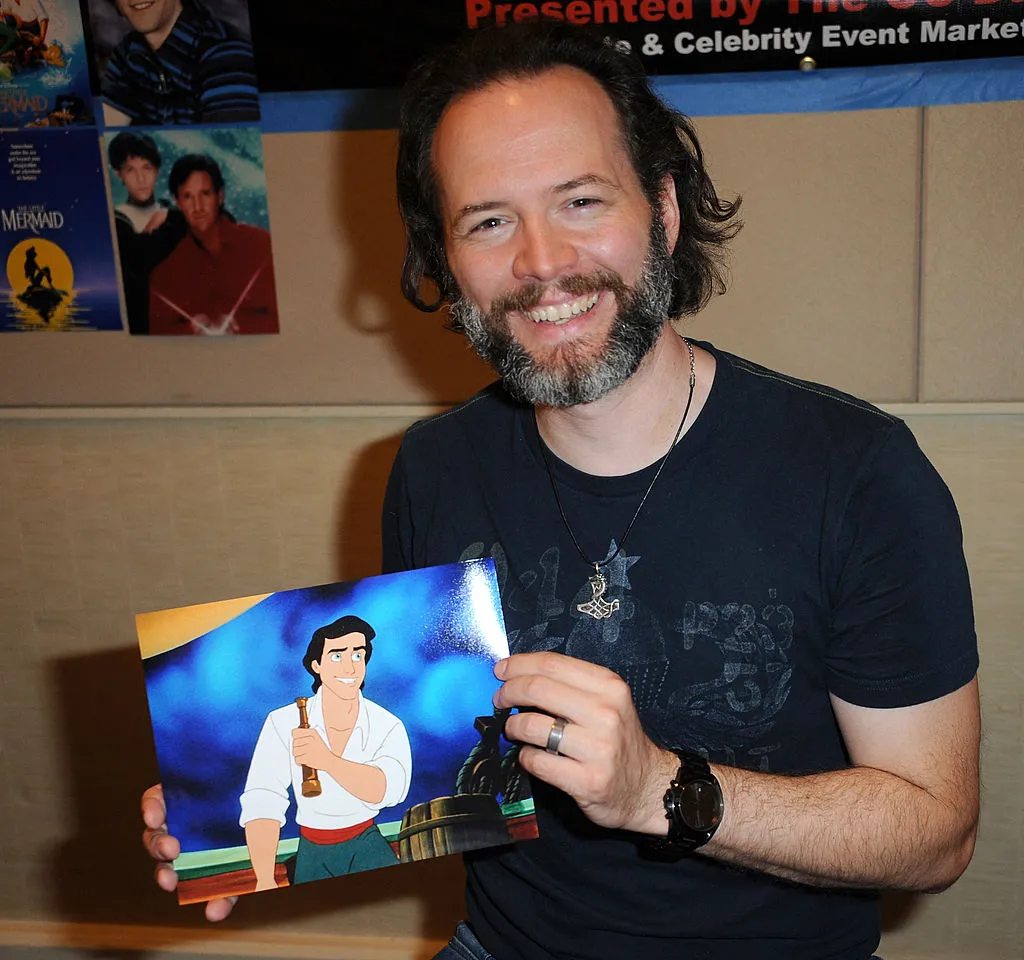 Love, love, and love!
And he even checked out The Little Mermaid in concert at the Hollywood Bowl this summer!
Gaaaaah!
And much like Prince Eric, Christopher has an ADORABLE pup IRL.
false
Ded.
Christopher continues to do amazing voice work today, playing multiple characters on the popular animated series Ultimate Spider-Man.
(He's in the foreground here.)
But this doesn't stop Christopher from making time to take adorable photos with fans.
https://www.instagram.com/p/BGWIdG0uq3f
So jealous.
[tempo-video id="5215110879001″ account="4607804089001″]
We loved Christopher then as Prince Eric in The Little Mermaid, and we still love him now all these years later!