Vivienne Westwood's politically charged unisex show at men's fashion week takes on climate change, gender norms
If Meryl Streep's weighty Golden Globes speech Sunday night was the political rallying cry for Hollywood, then Vivienne Westwood's unisex show at London Fashion Week Men's on Monday just turned up the political heat in the fashion world.
Taking her signature punk aesthetic — and her environmental activism — to new heights, the English designer (who once shaved her head to protest climate change) sent both men and women down the runway in heavily remixed and deconstructed power suits, evening gowns, and separates, setting the tone for the show with "Dance of the Knights," a song by Russian composer Sergei Prokofiev that was used as the theme song for the British and Irish versions of The Apprentice.
Her political message was clear: it's time for anarchy; the downfall of the 1%; a radical end to climate change; and a revolution in the face of bullying and hatred at the highest levels.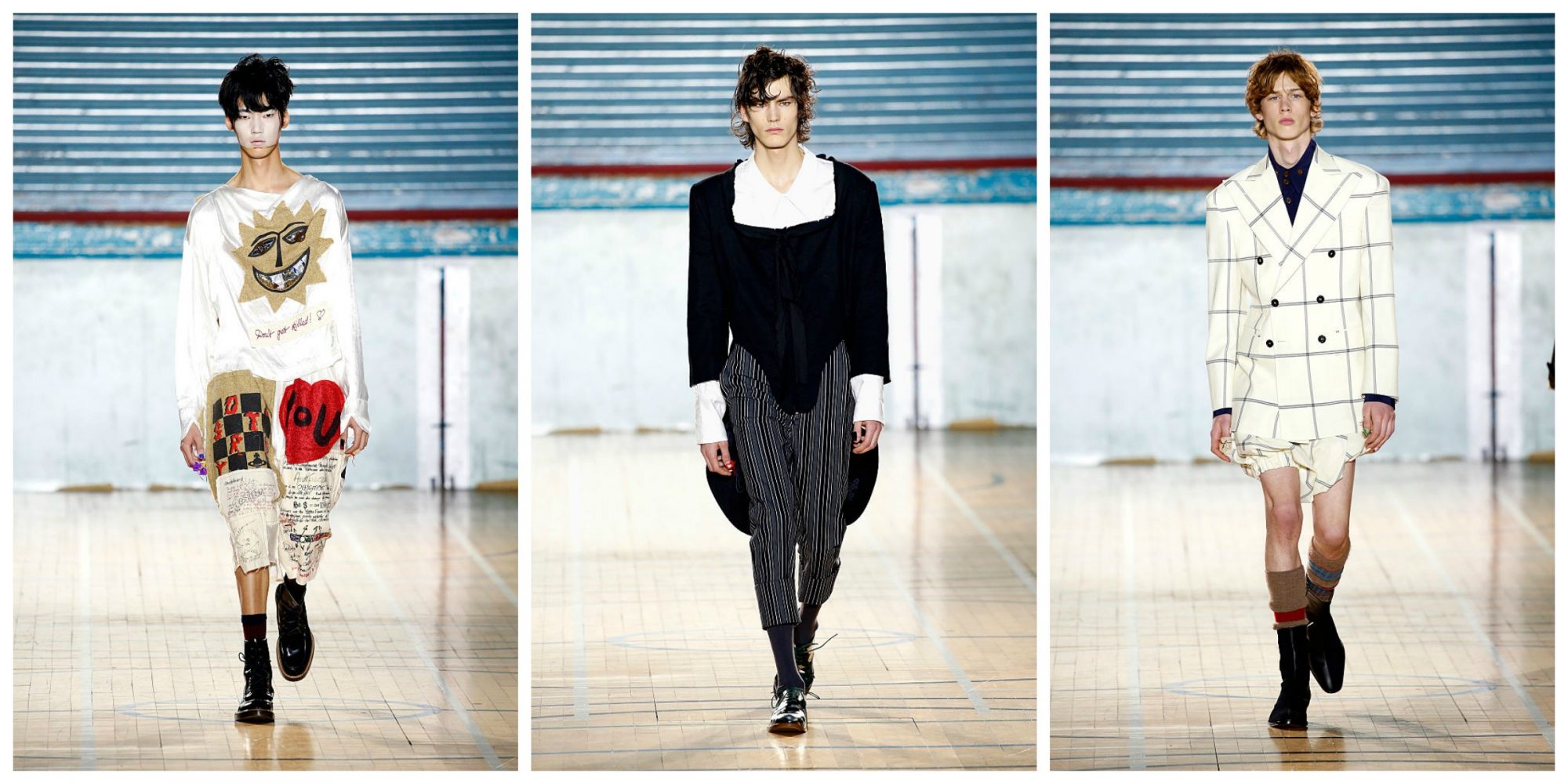 The inspiration for the collection, she said, was "art, craft and theater; clothes inspired by culture."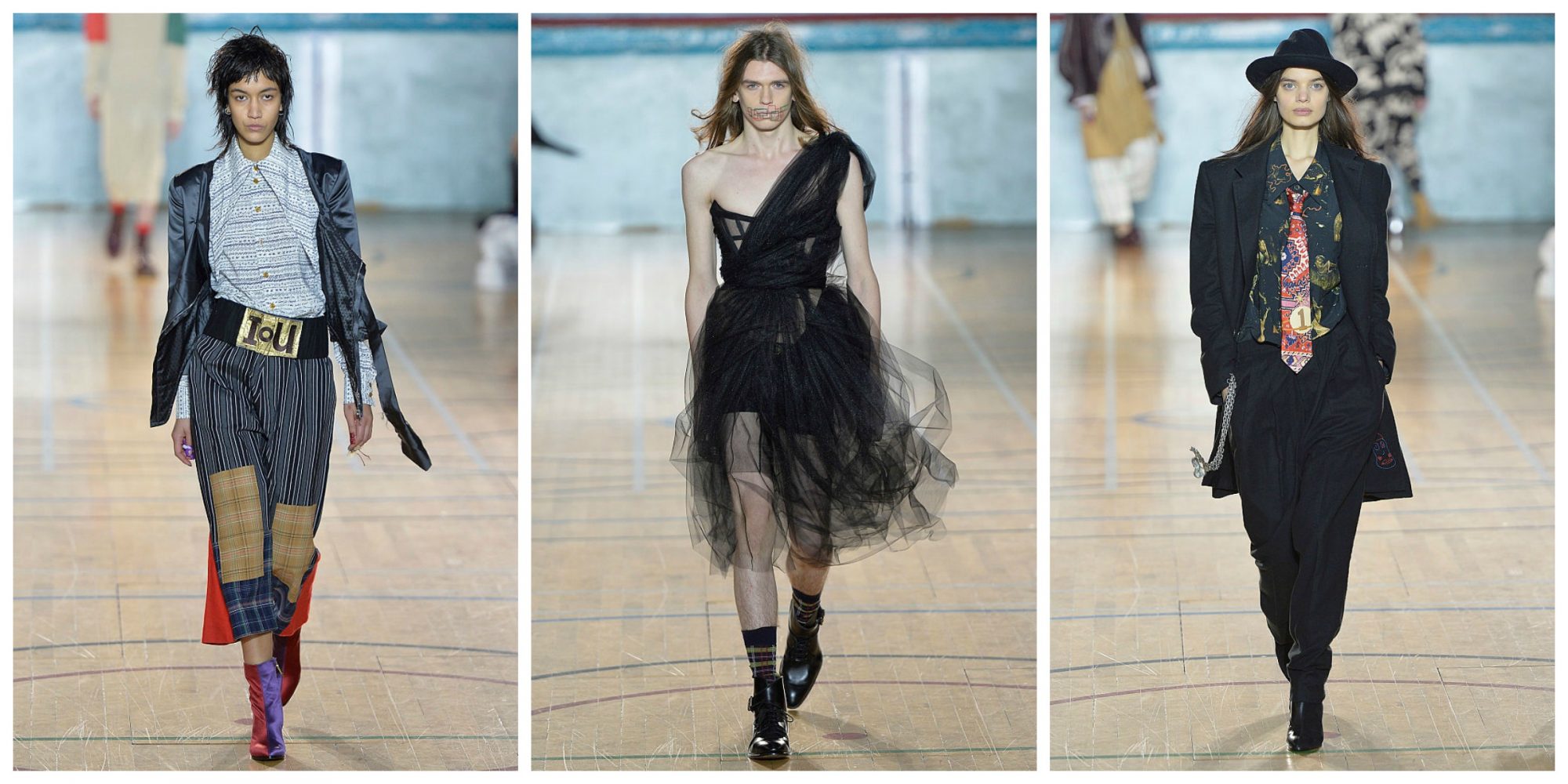 Intermixed with destroyed paper crowns, tuxedo jackets paired with bloomers (oh, the man-baby symbolism!) and trashed tulle dresses were details like the phallic jacket pins below.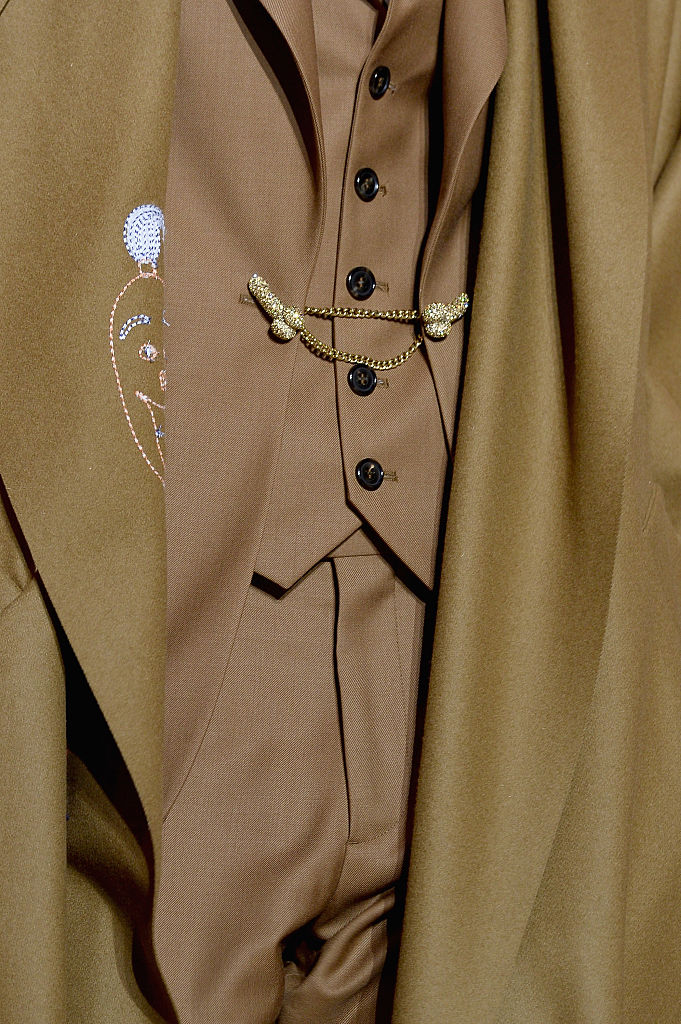 And the "anti-people" slogan that cropped up on garments across the collection.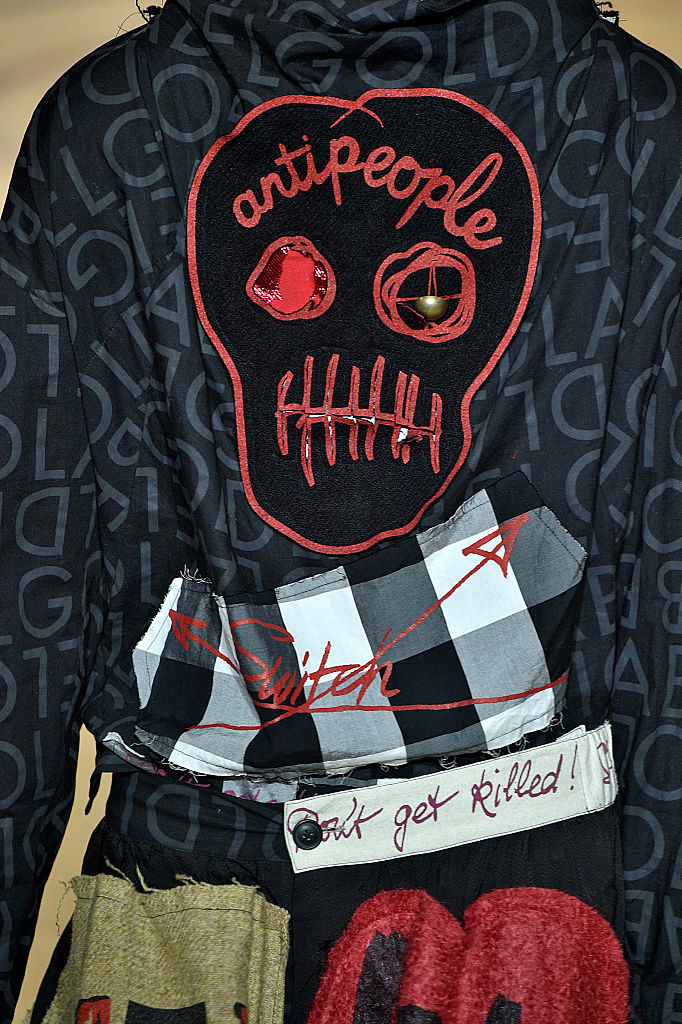 The fall/winter 2017 collection also has a particular focus on the environment, climate change, and sustainability, with words like "ecotricity" and bold sun prints appearing throughout. As Westwood explained to the Los Angeles Times earlier this month, "We're very keen on unisex. It sounds like a joke, but in fact it's all about styling. Swapping clothes with your partner means you can spend less."