Vivica A. Fox and Giuliana Rancic Both Revealed They Have Coronavirus
They were each scheduled to appear on Emmys pre-shows.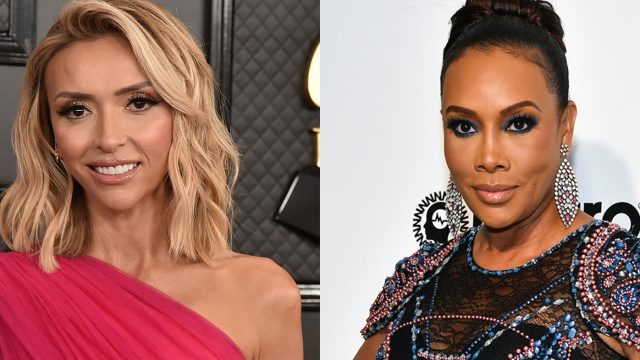 As the Emmys were gearing up for the 2020 virtual ceremony, two celebrities scheduled to host the pre-shows revealed that they wouldn't be appearing because they tested positive for coronavirus (COVID-19). E! red carpet host Giuliana Rancic and the icon Vivica A. Fox, who was scheduled to be a "special correspondent" for the event, both had to step down from the Emmys as they work to recover from the virus.
Rancic, who was going into her 20th year as a red carpet correspondent, issued a video statement today on E!'s Live From the Red Carpet: The 2020 Emmy Awards. In her statement, she revealed that she found out she had COVID-19 because of "E! and NBCUniversal's very strict testing guidelines" ahead of the Emmys.
"I did find out that I tested positive for COVID-19," Rancic said. "Now as much as I didn't want to hear that, I'm very thankful I heard it before I traveled and possibly could have exposed other people. So for that, I'm thankful."
She continued, revealed that both her husband, Bill Rancic, and their son, Duke, also tested positive.
As far as my health, I'm doing well, Rancic said.
As for the rest of her family, she said that they "are all doing well and taking care of each other." "But I just want to say I'm wishing you all the best and please protect yourselves and protect those around you. Take good care and I'll see you on the next red carpet," she said.
Fox did not personally speak during the Emmys pre-show, but Brad Goreski read her statement during the broadcast.
"I am terribly sorry I cannot be with my E! family tonight! Unfortunately, I have tested positive for the coronavirus," Fox said in a statement, according to People. "So, in an abundance of caution, I am isolating myself at home."
During these unprecedented times, it's more important than ever that we follow all safety and health rules and guidelines to protect ourselves and each other, Fox's statement continued.
The statement ended with Fox, via Goreski, congratulating "tonight's nominees." The 2020 Emmys are already looking much different this year, occurring virtually from across the country, and Rancic and Fox's statements show why: Safety is absolutely the first priority.
As information about the coronavirus pandemic rapidly changes, HelloGiggles is committed to providing accurate and helpful coverage to our readers. As such, some of the information in this story may have changed after publication. For the latest on COVID-19, we encourage you to use online resources from CDC, WHO, and local public health departments.