How to Find the Perfect Shade of Viva Magenta for Your Lips, According to Makeup Artists
It's the *it* Color of the Year, according to Pantone... and it also happens to look beautiful on lips.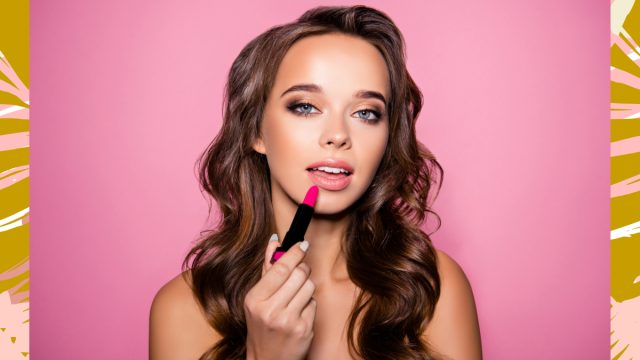 The product recommendations in this post are recommendations by the writer and/or expert(s) interviewed and do not contain affiliate links. Meaning: If you use these links to buy something, we will not earn a commission.
Viva Magenta is all the rage as Pantone's Color of the Year for 2023. This bold-reddish pink is said to symbolize bravery and fearlessness. Described by Pantone as "a pulsating color whose exuberance promotes a joyous and optimistic celebration, writing a new narrative," there's no doubt, it's one of those colors that demands to be noticed.
While doing our makeup, we're often drawn to colors that will pop and stand out, which makes Viva Magenta a perfect color to add to your lipstick arsenal. An ever-popular shade, you might wonder how you should go about picking the right shade of Viva Magenta for your lips.
Have no fear! We've got some tips, tricks, and recommendations from several professional makeup artists who want nothing more than a world of fierce, bold lips out and about throughout 2023.
RELATED: 30 Best Zodiac Tattoo Ideas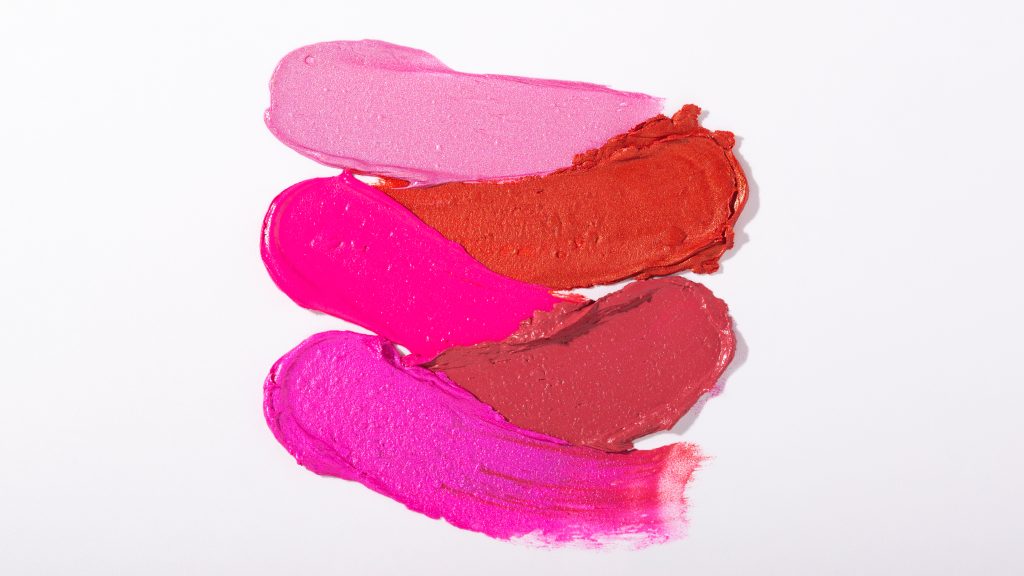 "As a beauty creator on YouTube, I receive a lot of questions from my subscribers asking how to find the perfect lipstick. First, it's important to determine your skin's unique undertone," said YouTube creator, Sydney Morgan, who has 4.31 million subscribers on her channel.
"This year's Pantone color of the year – Viva Magenta – has a wide range of shades to choose from. If you have a cool undertone, I recommend a deeper variation of Viva Magenta, almost appearing as more of a purple or brown color," Morgan says. "If you have a warm undertone, reach for a more vibrant pink or red. And if you're a neutral undertone, the choice is yours! Most shades will complement your complexion nicely."
Fortunately, it's a color that's great for everyone says celebrity makeup artist, Jamie Greenberg.
"What's great about Viva Magenta is that it's actually pretty neutral — it balances warm and cool with a little bit of crimson, a little bit of purple, and a whole lot of pink," Greenberg shares. She recommends MAC Retro Matte Lip in color "Flat Out Fabulous" and Nars Lipstick in color "Schlep" as colors that should work on everyone.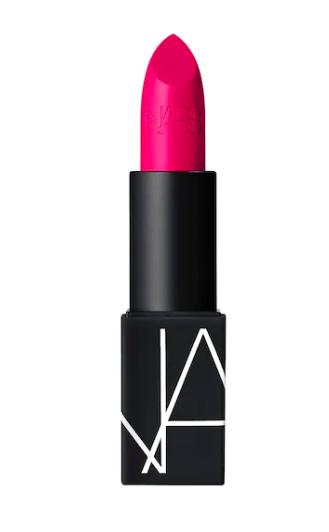 Of course, if you want to select the color most flattering for your skin tone, you're going to need to figure out exactly what that tone is. Tara Dowburd, owner of Make-Up Therapy, has over 25 years of experience. Her tip for figuring out your skin's undertone is to look at the veins in your arm.
"If they are bluer, you have a cool undertone; if they are greener, you have a warm undertone, and if you can't really tell if they are blue or green, you have a neutral undertone," she advises.
From there you can use the following these simple rules:
If you have a cool undertone, your best color will have more of a blue-ish purple base to it
If you have a warm undertone, your best color will have a deeper/darker base to it
If you have a neutral undertone, you're very lucky and can literally wear almost all the colors out there, it just depends on how vibrant you want your look to be
Already at the store? Celebrity makeup artist Kelly Labanco suggests swatching the color on your thumb, since that's probably the closest to your actual lip color.
"Colors will sometimes oxidize and sometimes swatching several versions of the color on your inner forearm is another way to see the differences in the color, as well as, see how the color may develop once applied after a few minutes," says Labanco.
Once you've found your tone, you might want to consider what kind of intensity you want to achieve.
"I think it's more about finding the right intensity. Whether it's more sheer like a gloss or more opaque like a lipstick, the color adapts based on the intensity," shares makeup artist Jose Corella.
"If it's more opaque, you can adjust by using a lip liner to either compliment, adjust (like using a berry to make it deeper or red to make it brighter), or a neutral to deepen (like a deep brown to give more depth)."
On the hunt for Viva Magenta-esque lip colors to check out? Try MAC's "Lover's Only" or Revlon's "Forward Magenta" which has a bold color payoff and a semi-lustrous finish.
Or maybe HERMES's "Rose Magenta" if you're looking for a matte version. Bobby Brown's "Bare Raspberry" or Perricone MD's No Makeup Lipstick in shade "Berry" are perfect for a more subtle lip.
Amber Love Bond is a Miami-based freelance hospitality and lifestyle writer.
Read more