Adding vitamin E to your skin care routine may be the key to your supple skin dreams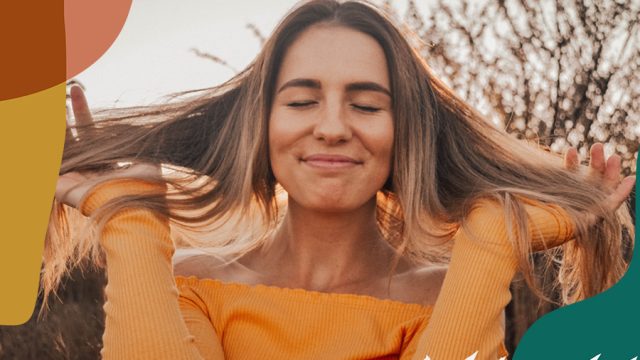 When it comes to using vitamins in your skin care routine, it may seem like vitamin A (retinol) and vitamin C get all the praise and attention. While they're certainly key ingredients for a bright and clear complexion, we want to talk about vitamin E. Believe it or not, vitamin E is one of the most commonly used ingredients in skin care products. In fact, you probably currently use a moisturizer or serum with vitamin E in it, but since it's not talked about as much, you might not know exactly what it does.
"Vitamin E is a general term used to denote a family of eight antioxidants that can help reduce the risk of oxygen free radical damage from the sun's harmful UV rays," says David Lortscher, M.D., a board-certified dermatologist and CEO of customizable skincare brand Curology. "Vitamin E is commonly found in over-the-counter moisturizing creams and lotions and other skin care products."
So while there are technically eight different forms of vitamin E, if you see the ingredient listed on the back of a bottle of cream or serum, Dr. Lortscher says it's likely tocopheryl acetate, a combination of acetic acid and vitamin E. This combination is typically used because of its "antioxidant and skin condition[ing]" properties.
Antioxidants are, of course, crucial for fighting damage caused by free radicals, which can reach the skin through environmental pollution and sun exposure. Combined with its moisturizing and skin barrier-strengthening abilities, vitamin E can work wonders in protecting your skin from damage over the years. Of course, the protection it offers from the sun's rays is nowhere near enough, so this is definitely not an excuse to skip SPF.
QUIZ: Which At-Home Beauty Routine Is Right For You? Find Out!
Lipid-rich vitamin E "helps protect the skin from oxidative stress that damages and ages our skin," says Lindsay Barras, Education Manager at Dermalogica Canada, "while infusing the skin with lipids for dry skin."
"Vitamin E is great for anyone concerned about signs of aging, as it will protect the skin from free radical damage and help regenerate healthy skin," says Barras. "It will also help protect our lipid barrier which also starts to degrade as we age, and needs replenishment—especially for those with dry skin." FYI, those with acne-prone and oily skin might want to use vitamin E with caution because it is a lipid-rich ingredient.
Below, five of our favorite skin care products that contain vitamin E as a hero ingredient.
1Dermalogica MultiVitamin Power Firm Eye Cream

This ultra-potent eye cream works wonders to firm skin, thanks to it's impressive retinol, vitamin C, and vitamin E formulation.
2The Body Shop Vitamin E Hydrating Toner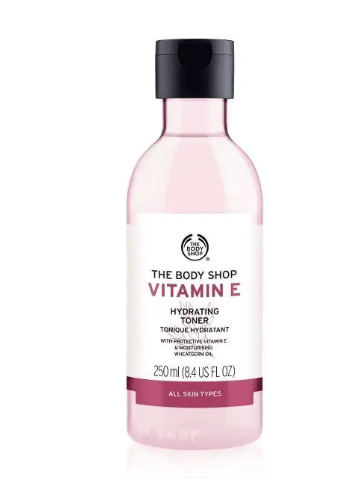 Yes, using a face toner should definitely be a part of your skincare routine. While many toners tend to dry out the skin, this one uses glycerin and wheat germ oil to keep skin hydrated and supple.
3Malin + Goetz Vitamin E Face Moisturizer
If you're looking for a face cream that's lightweight and ultra-moisturizing, this may be the one for you. It's packed with  skin-friendly ingredients like vitamin E and salicylic acid, and it absorbs quickly into the skin, giving your face a silky finish.
4SkinCeuticals C E Ferulic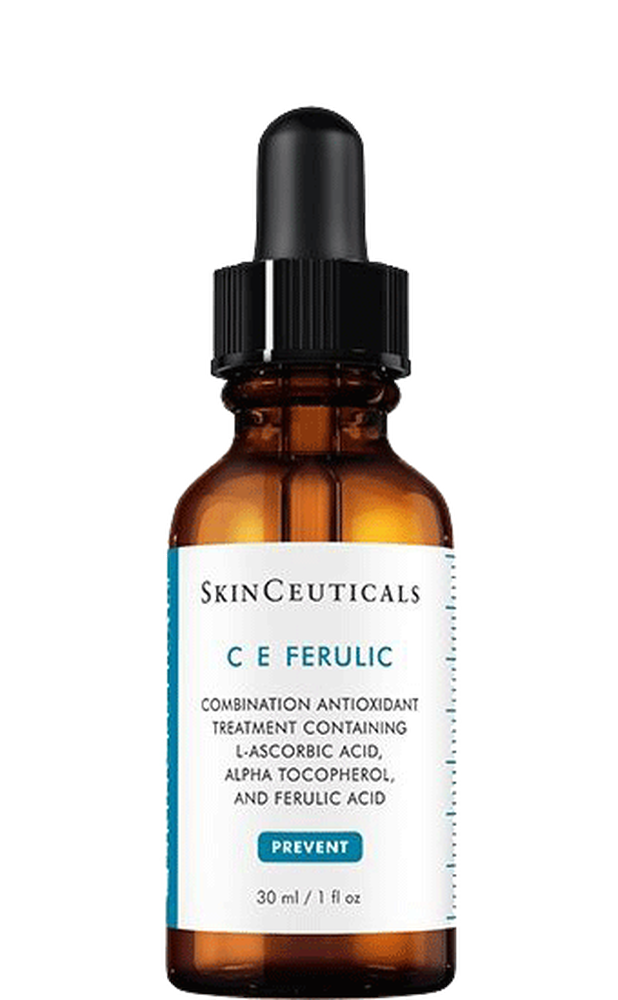 $166
Shop it
Available at Dermstore
This cult favorite serum is definitely pricey, but if you're looking for a product that will give you an instant glow and will help prevent signs of aging in the long run, this skincare product is worth it.
5Cetaphil Moisturizing Cream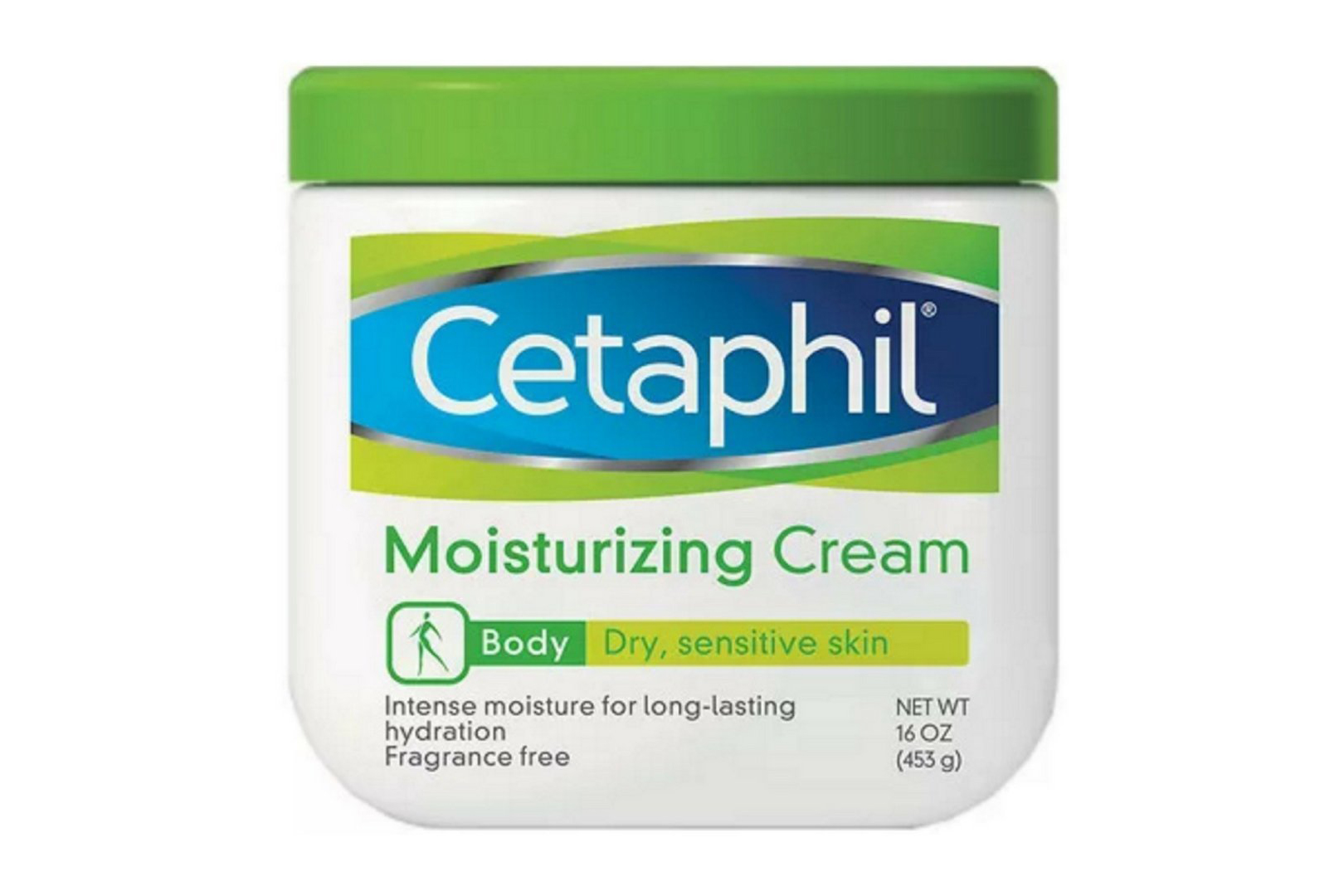 Make sure to give your body some TLC with this vitamin E-infused body cream that will help your skin retain moisture for the healthiest skin ever.