Experimenting with beauty just became easier, thanks to celebrity makeup artist Kristofer Buckle and *this* beauty app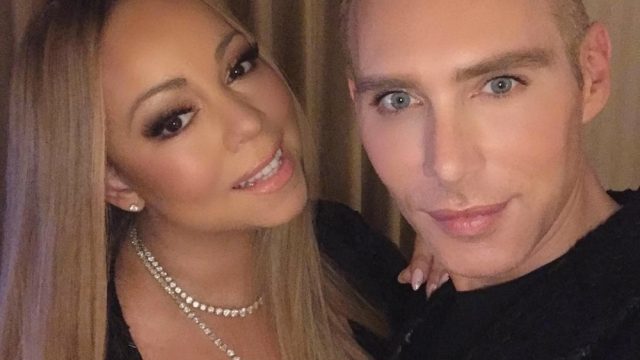 If you haven't already heard of YouCam, prepare to be impressed — it takes virtual reality beauty apps to a whole new level. And now, YouCam is partnering up with celebrity makeup artist Kristofer Buckle, according to Allure. It's safe to say that virtual makeup application just got a whole lot cooler.
Kristofer Buckle's special collaboration with YouCam features a Fantasy Series, which will add six fantasy looks to the app's beauty catalog. Some makeup looks in the series are described as totally wearable, while others are said to completely outrageous. But no matter what look you decide on, Buckle aims to help app users discover the power of makeup.
Buckle told Allure about the app, saying,
"You can paint a soft natural angelic look or create a ferocious aggressive sexy style with the same products, and I'm showing you the fun extreme possibilities with YouCam."
He also added,
"I look at makeup as an important tool that can help empower people by helping them express on the outside who they really are on the inside, but I also see makeup as entertainment. These looks are intended to inspire and entertain; to use a shape, color combination, or product in a way that you may not have thought possible. Lessons are learned by taking chances, but with this app it can be fun and not scary."
Virtual reality is the next big thing right now, and whether it's through video games or makeup application, it's getting a bigger and bigger role in our everyday lives. And like YouCam, virtual reality beauty apps are sure to take your selfies to the next level. They are expected to hang around (and continue to change the beauty game) for awhile.
To check out all of Kristofer Buckle's fun YouCam looks, head over to the App Store or Google Play! Trust us, we can't wait to give those blah selfies a much-needed makeover.