Virgo season is here to help you get your ish together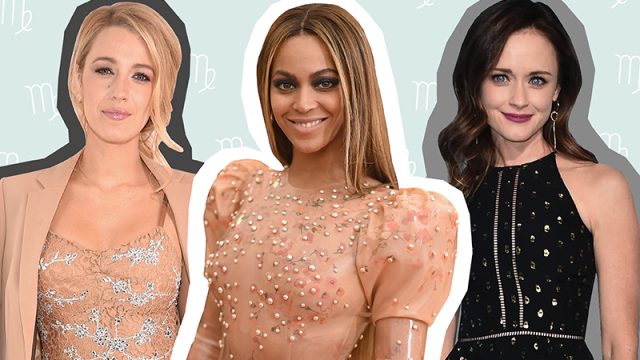 One thing we can always count on is the invigorating energy that comes with entering the rule of a new zodiac sign. On August 22nd, we entered the cool and collected waters of Virgo season. This has been an intense month, one energetically filled with cosmic happenings, like two eclipses and Mercury going retrograde. But now, we're almost in the clear, ready to show up as our best selves and make the most out of the rest of the year.
To get us prepared for this new season, we talked to astrologer and founder of The Midheaven, Amelia Quint, about how we can embrace Virgo season to help us put our best foot forward.
Virgo season is all about getting your ish together.
Oh, Virgos. You put-together, meticulous, hard workers, you. Your season is all about showing up and getting things done. Virgo season is like an energetic butt-kicking from the universe. We're asked to step up and get our lives organized so we can be the most efficient, productive humans we can be.
"Virgo season is focused and conscientious. It's a very deliberate vibe. The more you set goals and make concrete progress towards them, the better off you'll be! Just try not to worry so much. We know you're doing your best. You don't have to prove anything to anyone, even if you feel like you do," Amelia reminds us.
While it may feel like we're still in the thick of 2017, the year is almost over. If there's any time to plan, prepare, and concur, it's now. Use the blessing and energy of the season to figure out what your game plan is, and then get to work!
The symbol for Virgo is the virgin, speaking more of the sign's characteristics of organization and purity, when it comes to how they deal with their work. Think precise editing, clean-cut classification, and getting things prepared for any and all possible outcomes. "The best thing about Virgos is their amazing pattern-recognition skills. Virgos are the zodiac's editors, which can be a double-edged sword. They have an eye for quality that makes them indispensable, but also sometimes uncompromising. Overall, they care a great deal about their work and about doing the right thing, both things we should all aspire to!" Amelia goes on to say.
https://www.instagram.com/p/BYEE2_TliFE
Virgo season isn't all about being serious,
HoweVirgos also love to have fun — just take it from Queen B herself. Yes, Beyoncé is a Virgo; the ultimate power-woman who knows what she wants and how to manifest it. Virgo is an earth sign, meaning they're grounded and love thinking about the here and now. But since they're a mutable sign, they're also flexible, much like a tree who's rooted in the earth but still flowing in the wind.
There's always a balance, and Virgo season is inviting us to find that for ourselves. Yes, you can be productive and still enjoy your time. Yes, it's important to take your work seriously, but it's also important to be flexible and have fun!
In case you've been needing some TLC, now is the time to put some healthy and beneficial habits in place.
As Amelia points out, Virgo is the sign of health and habits. How is your daily routine holding up? If you're feeling the need to change your fitness or nutrition plan, now is the time to do it. Take a new class, start working out with a friend, try meal planning, or simply organize your time better. Virgo season also reminds us that it's better to make little adjustments we can keep up with, instead of one big sweeping change. "Don't feel like you have to do it all at once," Amelia warns.
And if you're feeling like everything's a little more intense than usual — thanks, Mercury Retrograde! — then fear not; it will all be okay soon. Amelia says,
"Mercury, Virgo's ruling planet, goes direct on the 5th! That means you can smooth out any communication breakdown from the past month and use Virgo's energy to get things streamlined again. Three cheers for efficiency!"
Next time you're feeling overwhelmed, just remember it's temporary. To help transmute this energy, tap into your fashion chakra and wear a Virgo-approved outfit; anything and everything neutral. Grab your nude heels, nude lipstick, and nude accessories for a classic, put-together look that will never go out of style.
As we approach fall, and the two seasons where all we wanna do is lay in bed with some hot cocoa and our dog, it's the perfect time to get that Virgo grind on. Organize your space, start a new workout regimen, and don't forget to spend time dancing to Beyoncé. With Mercury out of retrograde next week, you'll be good to go in no time.