Ikea and designer Virgil Abloh are teaming up to revamp the iconic blue shopper tote
The Ikea Frakta bag is having its much-deserved moment in the spotlight. After serving as the inspiration behind Balenciaga's $2145 blue "shopper tote," the carry-all has graduated from a laundry bag to a full on fashion icon. This is only the beginning for the tote, because it's about to get a major makeover. Designer Virgil Abloh is creating a new Ikea Frakta bag.
IKEA's Frakta tote has been getting the DIY treatment all over social media and the creations are impressive, to say the least. Who knew our favorite 99 cent tote could be reimagined in so many ways? Sure, some of the designs are…out there. But some of these fashionable Frakta DIY shoes, tops, and accessories are looking pretty damn good.
https://www.instagram.com/p/BU5hFUMgJsq
This bralette? We're into it.
These Jordan's? We would ABSOLUTELY rock.
We're not mad at the bomber jacket, either tbh.
Frakta is getting even more love from the fashion world, this time courtesy of Virgil Abloh, the creative behind CFDA nominated Off-White and streetwear brand Pyrex. (You may also be familiar with one of his besties, Kanye West.)
Virgil does more than clothes, he's also a furniture designer. The former architecture grad even created much of the furniture found in his stores and pop-ups. Virgil and Ikea are teaming up on what will certainly be their most hyped collection to date.
The collab was teased about a week ago, and now we've got pics. Virgil's unbranded way of branding is front and center with the "SCULPTURE" text, something he's also featuring on his collection of handbags this season.
The Ikea x Virgil collab is kind of for millennials buying their first home and looking for affordable furnishings. According to Hype Beast, Virgil spoke about the upcoming collection at the Ikea Democratic Design Days saying,
"We're looking at that first phase of adult life when you start making purchases for your space. Largely people grow up in their parents' environment. They've never had to consider furniture. Then when they're off on their own and have their own aesthetic, what are their first purchases? I'm interested in thinking about how those purchases are informed."
We've got our fingers crossed that the collab will include the tan "SCULPTURE" Fraktas, and hopefully some of Virgil's minimal grid designs as well.
Here's a chair he designed a while back.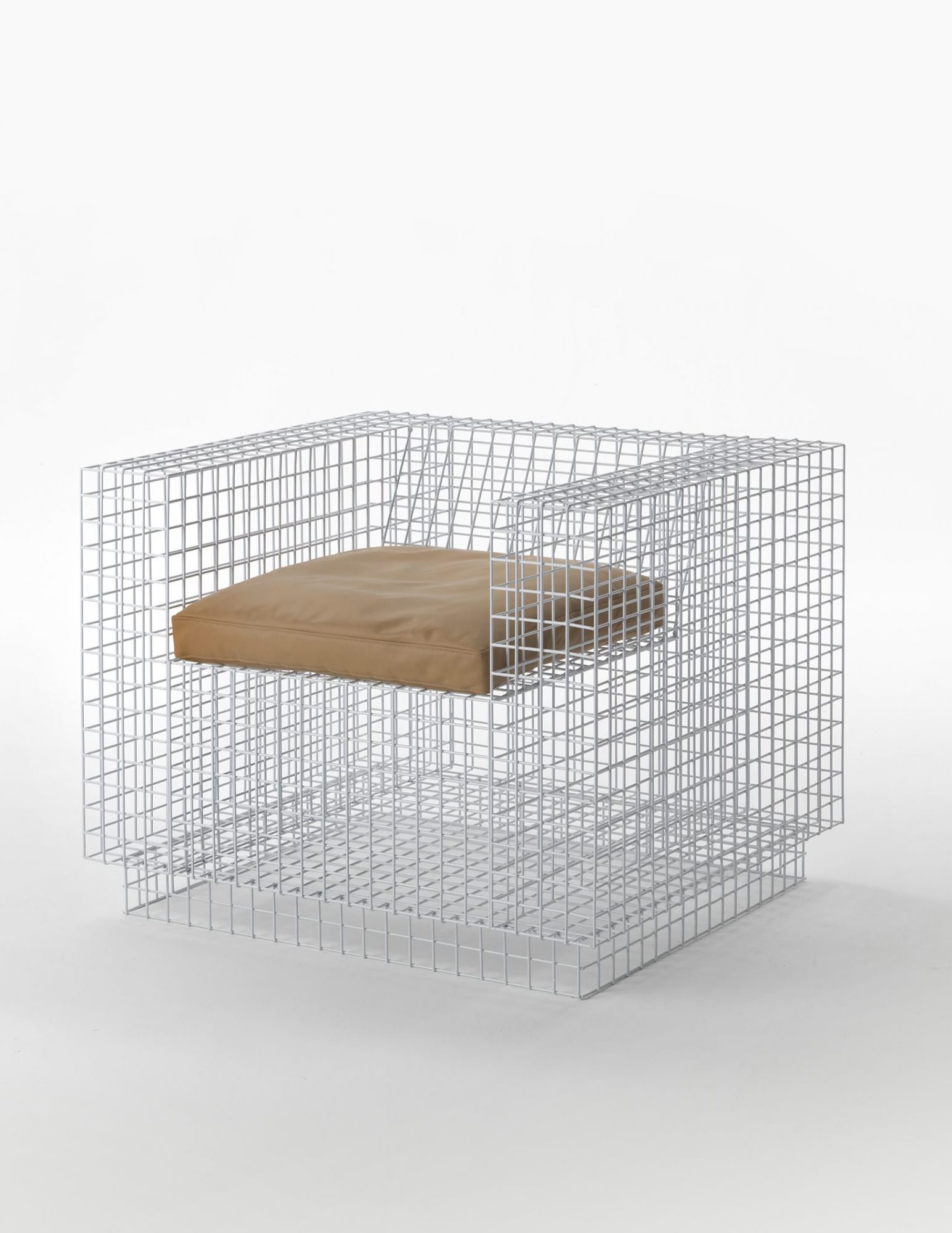 Here's to hoping that we can get something similar under $100, with hopefully a lot fewer than 100 tiny parts and pieces.