These $10 Men's Walmart Jeans Are Going Viral on TikTok
One reviewer says they "fit like the perfect '90s boyfriend jeans."
The TikTok-ers are at it again—finding the best affordable beauty and fashion items on the market and giving us so may reasons to buy them. There was that $7 chemical peel, those $19 miraculous pore strips, that $4 color-changing lipstick, and those $24 Lululemon workout top dupes. Now, a bunch of TikTok users are rocking $10 men's jeans from Walmart and turning them into the next big thing in fashion. With such a good track record and so many budget-friendly items found so far, we have no doubts the TikTok teens have uncovered yet another gem.
The viral pair in question is the George Men's Regular Fit Jean in light wash which can be found online at Walmart for, it's true, just $10. Some shoppers are wearing the pair like casual mom jeans, while others are going for the oversized '90s denim look—and everyone has been wearing them well. But there's just one issue with men's jeans: They usually don't have that cinched waist that so many of us look for in a pair of high-waisted pants. Of course, in the words that should be the official slogan of DIY TikTok, there's a hack for that.
TikTok user @Yolandainthecity shared a trick for bringing in the waist on the Walmart jeans, demonstrating how to add an elastic band and buttons on the waistband to tighten it.
YouTuber WithLoveSalenaa went even further with the DIY project, adding rips at the knees and distressing the jeans for a more lived in look. Watch the full tutorial here.
One Walmart reviewer who was brought there by way of TikTok credited the waistband hack for making the jeans fit perfectly. "They fit like perfect '90s' boyfriend jeans. I used a tape measure to measure my waist X length for the size but, when I first got them I thought they were too big. After, hemming the waist band and cuffing the bottoms they were really cute."
George Men's Regular Fit Jean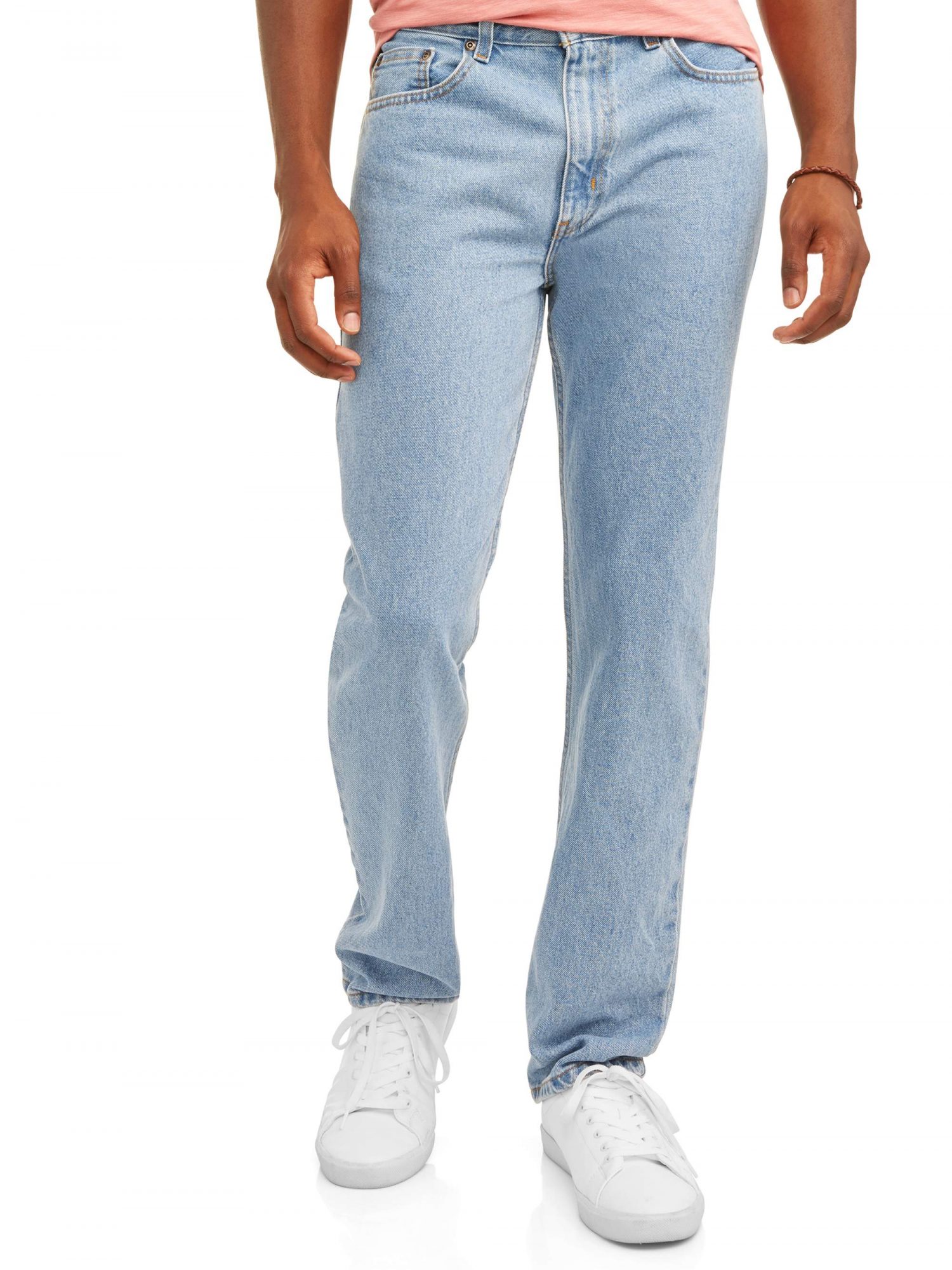 Shop it! $10.44, walmart.com
If you're ready to take on the DIY project yourself and try the TikTok-approved jeans on for size, shop the pair above.