These towering, candy-covered milkshakes are going viral, and they're almost too amazing to be real!
We go seriously nuts for milkshakes around here. And we get especially excited when candy store IT'SUGAR partners up with Black Tap Craft Burgers & Beer in New York City to give us milkshakes that look like THIS:
SERIOUSLY EPIC!!!!!
You may have heard about these shakes (created by Black Tap owner Jim Isidori) earlier this year. But they caught our attention all over again this month at a pop-up event at IT'SUGAR on the Third Street Promenade in LA. Here's Pretty Little Liars actress Tammin Sursok presenting her XL Gummy Shake.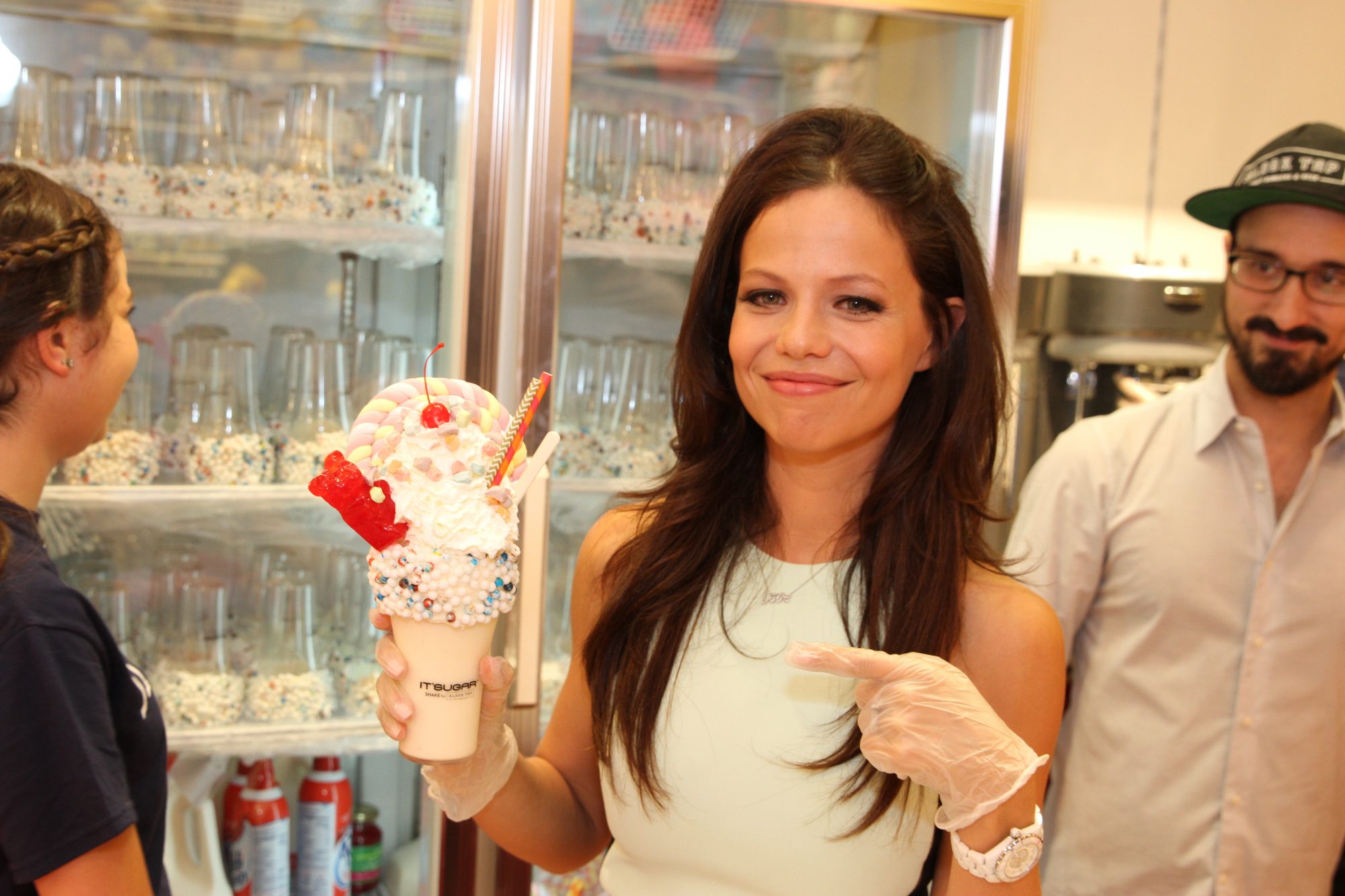 Okay, we're officially jealous. Why weren't we there?!
Ummmmmm. We need. Now.
We're definitely living vicariously through these ladies right now.
MOUTH. WATERING.
And if you can't make it to NYC to try one of these treats in-store, worry not! There's a YouTube tutorial where Brittany Stark from Black Tap teaches us how to make one in our own kitchen:
https://www.youtube.com/watch?v=5wssH-XJ5ic?feature=oembed
BRB. It's mega-milkshake time.