The Violence Against Women Act helped me when I survived sexual assault — and we need to fight to protect it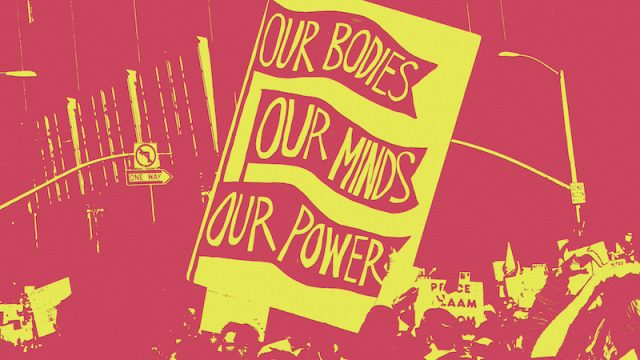 Trigger warning: This essay discusses sexual assault and violence.
My sexual assault happened on a weeknight on a street near a bookstore. It still feels odd to say that sentence, even though four years have passed. "Sexual assault" is not a phrase you want to use with a possessive pronoun. But I am the one who deals with the aftermath on a daily basis, so to act as if it is not tied to me is impossible.
This Sexual Assault Awareness Month, I want to take that connection and use it to focus on the future.
When I was assaulted, I was working as a summer intern with one of my state senators in Washington D.C. Senator Mark Pryor was the senior senator for Arkansas. He was in his second term, with a third in sight. I was proud and happy with my position.
About a week before my assault, we received word that Representative Tom Cotton was looking to capture Sen. Pryor's seat. That made quite a buzz around the office. Just a few months earlier, Rep. Cotton made headlines with his vote to not reauthorize the Violence Against Women Act. Sen. Pryor had consistently voted to continue funding for this cornerstone legislation.
The Violence Against Women Act (VAWA) was signed into law by President Bill Clinton in 1994. The act was drafted by then-Senator Joe Biden with the support of several different advocacy groups. VAWA initially provided $1.6 billion for the investigation and prosecution of violent crimes against women, and helped women get support in unprosecuted cases.
In short, VAWA made it possible for victims of domestic violence and sexual assault to seek recourse in the judicial system.
VAWA was the first federal measure to address these types of crimes and, despite the name, provides protection and recourse for all victims of sexual and domestic violence, regardless of gender identity or sex.
VAWA provided authorization and funding for several federal grant programs. These programs are in place to not only broadly combat violence against women, but also recognize and bring attention to marginalized communities who are often left out of the discourse. For many, myself included, these aren't optional programs – they are lifelines.
My assault left me reeling. I had less than a week remaining in my internship before I had to return home to Arkansas. While I had gotten to know the other interns well, I was uncomfortable mentioning my situation to anyone. I also didn't want to call my mom and tell her what happened via a garbled cell phone call I made from the hallway at my dorm so my roommate didn't hear. So, I didn't say anything.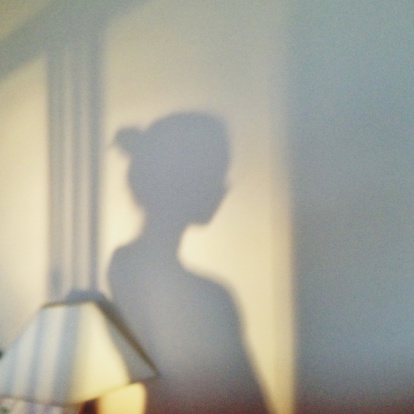 I tried to go about my routine tasks at the office, but would often hide in a second-floor bathroom and cry. I felt alone, tired, and broken. One night, after my roommate left for the evening and I curled up under a blanket, I looked up a 24-hour sexual assault hotline. The operator was the first person I spoke to about the rape.
Later that week, I learned the hotline I called was made possible by funding from VAWA. I remember thinking how that phone call helped me breathe and gave me my first moment of peace.
I could not fathom how or why someone would choose to vote to deny that solace. I wish I could say it was at that moment I knew I had to organize and push back against my own representative, but I didn't. For the next two years, I underwent therapy and medical leave while I processed my rape and the effects it had on my mental and physical health. By my senior year, I was back to researching my now-Senator Cotton, his opposition to the VAWA, and who his opposition would affect.
One of those programs is STOP Violence Against Women. Under STOP grants, states are required to pay the costs for testing rape kits, rather than charge the victims for the testing. STOP also created a new purpose area in law enforcement to address rape kit backlogs.
Another program established by VAWA is the Legal Assistance for Victims Grant Program. This program provides civil and criminal legal aid for victims of domestic and sexual violence who could not otherwise afford representation. VAWA also provides grants to address sexual assault on college campuses, tribal reserves, and rural communities. While these programs and grants would disappear without the reauthorization of VAWA, they were not all the focus of debate in 2013.
Expansions in VAWA in 2012 extended protections to LGBTQIA+ and (a limited number of) undocumented individuals. The Senate voted to reauthorize VAWA with these new provisions; however, the House presented a version without those new protections. They also recalled grants that protected Native Americans living on federal reservations, and recalled the Trafficking Victims Protection Act (some members did not approve of reproductive health services being provided to sex trafficking victims).
After a year of back and forth, the House finally passed the more inclusive version of VAWA with an authorization period of five years.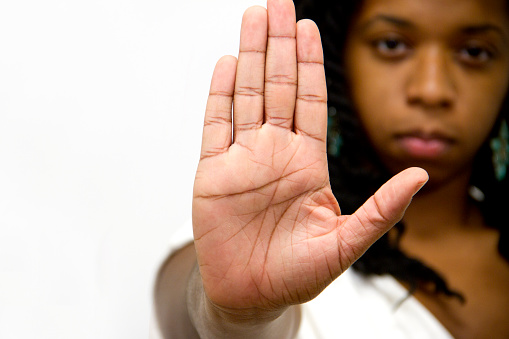 In 2018, VAWA is once again up for reauthorization and, given our current political climate, the disapproving actions from 2012-2013 will almost certainly make a reappearance.
Since 2013, we have elected a President who talks about grabbing women "by the pussy," has made racist statements, mocked the disabled, and banned religious groups. We have elected representatives who support this rhetoric and cultivate policies to make bigotry into law.
While reauthorization of VAWA is a year away, the action needed to keep these protections available to all has to begin now.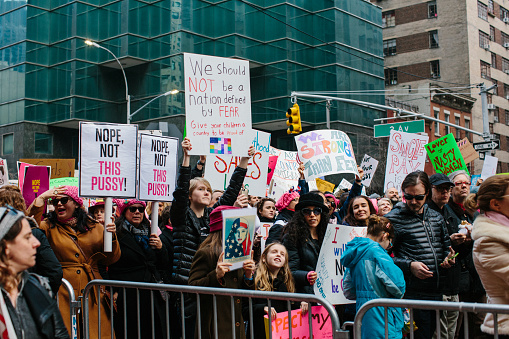 My personal call to action was due to my experience with sexual assault and politics.
While we shouldn't require a personal connection to be moved to action, those connections exist at such a rate that it is near impossible to not know an individual affected by sexual or domestic violence. Every 98 seconds, someone in the United States is sexually assaulted. Almost 20 people every minute are affected by domestic violence. These numbers disproportionately affect the communities the 2012 expansion sought to protect. Native Americans are twice as likely to experience a rape or sexual assault. 64 percent of transgender people in the US have experienced sexual assault. Out of fear of deportation, over 70 percent of undocumented women do not report their assault or seek medical treatment.
If our goal is to end sexual and domestic violence, we need to ensure all can find safety and recourse.
This month, and every month that follows until VAWA is reauthorized, call your representatives. Advocate at town halls and local meetings. Talk to those around you to make sure more are ready to act and let their voices be heard.
If you or someone you know is in need assistance for sexual or domestic violence, call the National Sexual Assault Hotline at 1-800-656-4673 or the National Domestic Violence Hotline at 1-800-787-3224. For immediate assistance, please dial 911.