Viola Davis talking about Meryl Streep is the definition of women supporting women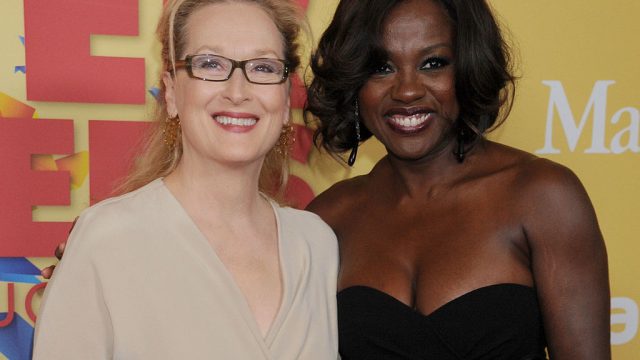 Tonight at the 74th Annual Golden Globe Awards, La La Land won a million awards, Sarah Paulson walked away with a statue, and there was a ton of fun celeb banter. But the highlight of the award ceremony was Viola Davis presenting Meryl Streep with the Cecil B. DeMille award in a moving and poetic tribute.
That's right, after a whopping 30 Golden Globe nominations and eight wins (in addition to 19 Academy Award nominations with three wins), Meryl Streep is finally being honored for being the downright legendary actress and person she is. With Davis presenting the award, the two shared a moment we were all honored to witness.
Check out Davis' full remarks below:
Davis, who worked with Streep on the 2008 film Doubt, honored Streep with an inspired speech so beautiful, it was truly a work of poetry. Speaking of Streep and the artistry she inspires, Davis said,
"She makes the most heroic characters vulnerable, the most known familiar, the most despised relatable. Dame Streep. Her artistry reminds us of the impact of what it means to be an artist, which is to make us feel less alone. I can only imagine where you go, Meryl, when you disappear into a character. I imagine that you are in them, patiently waiting, using yourself as a conduit, encouraging them, coaxing them to release all their mess, confess, expose, to live."
– Davis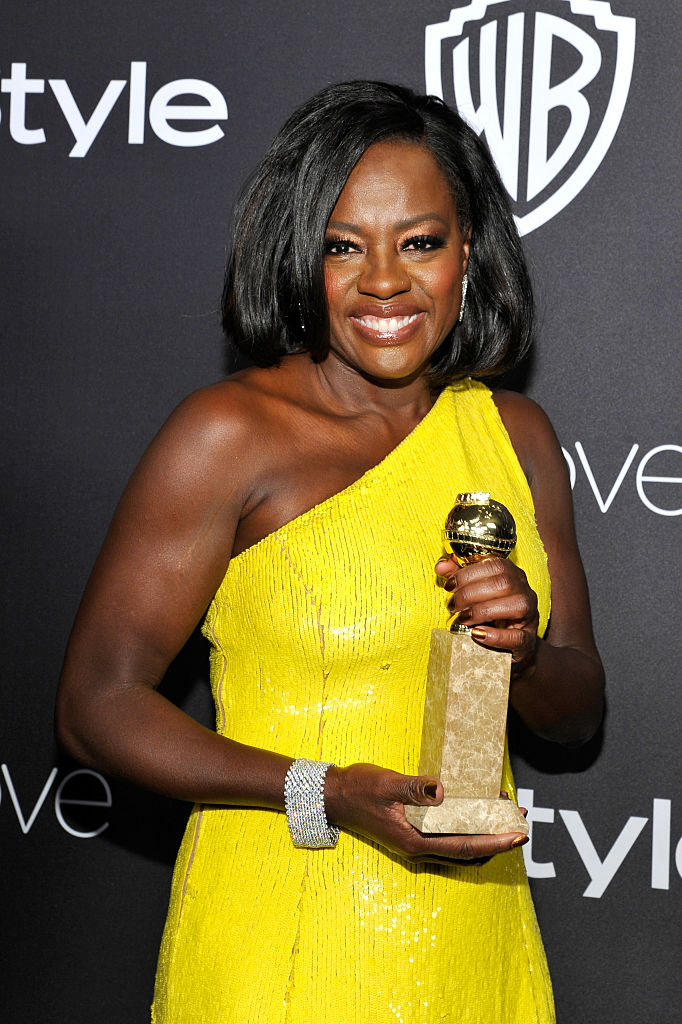 Davis went on to share a moving tale from their days filming Doubt when, everyday, her husband would call and ask if she told Streep how much she meant to her, before finally telling her in front of the Beverly Hilton and fans watching on TV. Davis said,
"And you know, all those rainy days we spent on the set of Doubt, every day my husband would call me at night and say, 'Did you tell her how much she means to you?' and I would say, nah, I can't say anything, Julius. I'm just nervous. All I do is stare at her all the time, and he said 'Well you need to say something, you been waiting all your life to work with this woman, say something.' I said Julius, I'll do it tomorrow. 'OK, well you better do it tomorrow because when I get there, I'm gonna say something.' Never said anything. But I'm gonna say it now. You make me proud to be an artist."
– Davis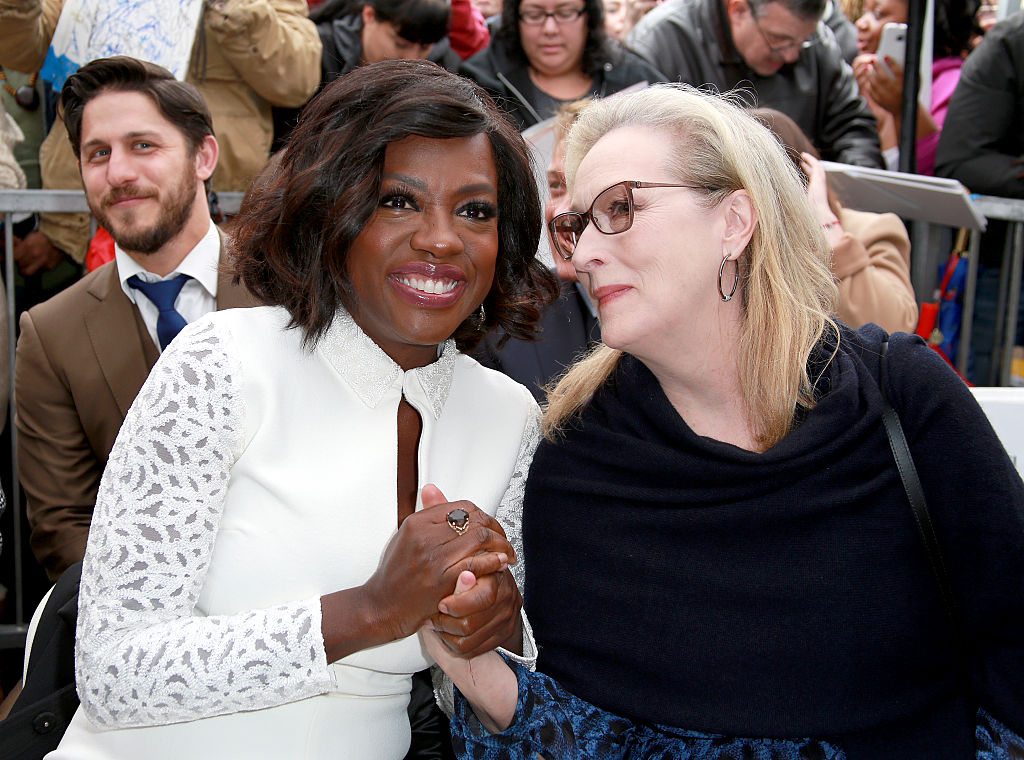 We're sobbing!
Davis and Streep prove that women supporting each other is so important, now more so than ever. It's hard to describe how much this tribute means to women everywhere. Just last week, Streep helped honor Davis with a star on the Hollywood Walk of Fame, so seeing Davis honor Streep is just so wonderful.
The opportunity for women to reach the top of their fields is so low, women often end up seeing other women as competition. That's exactly why seeing two women as accomplished as Davis and Streep applauding each other, is something we all need in our lives.
Congratulations, Meryl for finally receiving this honor and Viola for, once again, proving you are a class act.