Viola Davis said the sweetest thing about her new star on the Walk of Fame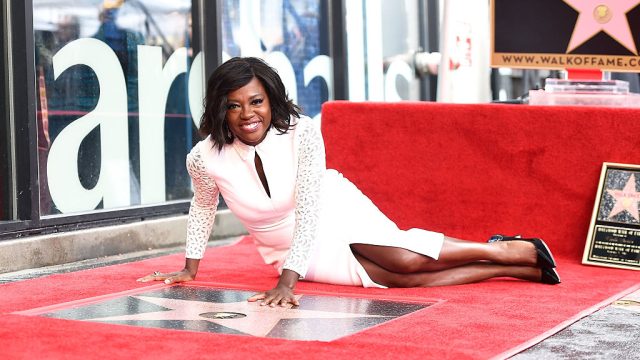 We've been madly in love with Viola Davis for ages now, and she keeps making us so, so proud. We were so excited when Viola FINALLY got her star on the Walk of Fame, because honestly, she deserves it so much. From her candid statement about what it's like to be a black woman to her ah-mazing fashion sense to her why you should always be yourself, she's 100% a queen.
For Viola Davis, getting her star on the Walk of Fame was a dream come true. She's worked so hard to get where she is, and she's even inspired her daughter to want to be an actress, too! Awwwww. Now we're tearing up because her speech was so honest and thoughtful.
Viola Davis was so excited about her star, and we definitely understand why! She looks so, so happy.
https://www.youtube.com/watch?v=ROoQpaX3Na8?feature=oembed
She shared her speech on Instagram, writing,
"I cannot believe my life right now that Meryl Streep spoke at my Hollywood Walk of Fame ceremony with my handsome husband and a beautiful daughter and my family."
She continued, saying,
"It's like my life flashing before my eyes and all I can say is God has blessed my life in abundance."
How lovely is that?! Viola, we absolutely adore you so much, and we can't wait to see what you do next! We'll always be the first in line to support your amazing talent.