Viola Davis should get an Oscar for her reaction to Melania Trump's "How to Get Away With Murder" love
Melania Trump revealed in a December 2017 interview with The New York Times that her favorite show is ABC's How to Get Away With Murder. The Shondaland show stars Viola Davis as a criminal defense attorney who defends and covers up murders, among other things. We've always wondered what Davis thought about Trump's television viewing habits, and well, let's just say she isn't exactly enthusiastic about it.
Davis appeared on Jimmy Kimmel Live! on January 25th, 2018 only to be prodded about the first lady's love for How to Get Away With Murder.
When Kimmel first told Davis that Mrs. Trump is a big fan of the show, you would have thought he told her that her mug was filled with slime. The face Davis made is worthy of its own Oscar nomination. Davis cringed and told Kimmel, "That was the one question I said please don't even mention it." However, Kimmel refused to dodge the issue and asked Davis if she'd have Trump do a guest spot on the show. First, Davis balled her hands into a fist and then immediately changed course and said, "You know what? Yes. Because you know what? I really want to talk to the lady. I really do."
Davis also added, "I just want the inside scoop. Me and her could have some vodka together."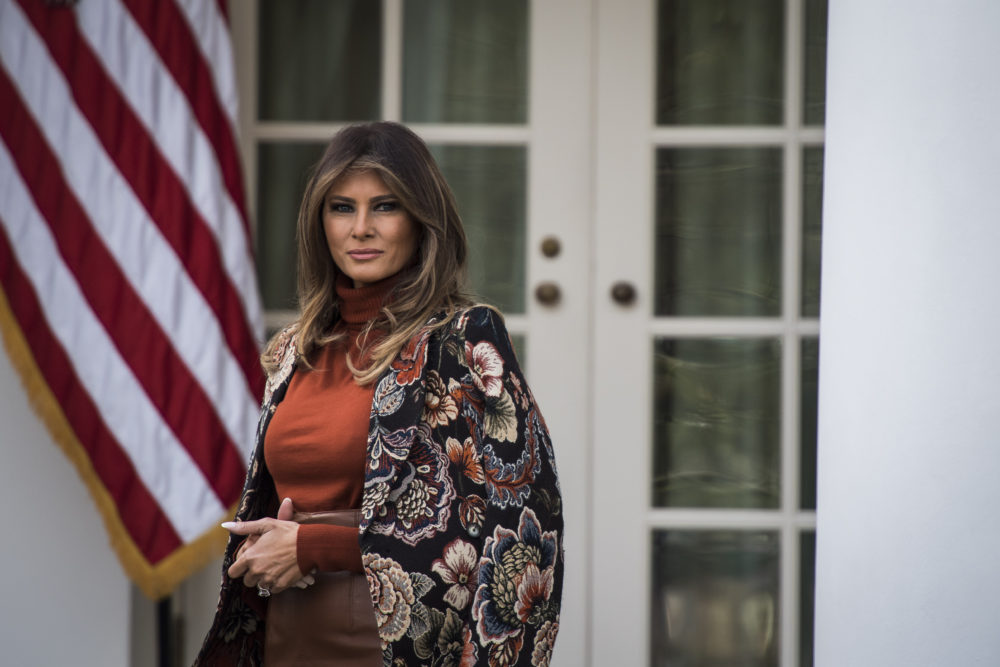 Please watch Davis do the most intense mental and emotional gymnastics to the news that Trump loves her show:
https://www.youtube.com/watch?v=gfmXCAwBkCE?start=26&feature=oembed
We're not saying it's shocking that Trump loves HTGAWM, but for a woman who appears to resent her husband and their life in his spotlight, a show about covering up murder scandals seems like an interesting choice of entertainment. That's all we're gonna say.