Viola Davis jokes that she's still a little starstruck in her friendship with Meryl Streep
Viola Davis and Meryl Streep are total #FriendshipGoals. Now Davis is talking about her friendship with Streep and admits that even she is a little starstruck when they talk.
The Fences actress was just honored at the 2017 Time 100 Gala and, of course, Streep wrote a special essay on her behalf for the occasion.
What are best friends for, right?
After being named as one of the people on Time 100's List, Davis couldn't have been happier. In fact, while at the event she gushed about her family and her longtime friend, Streep.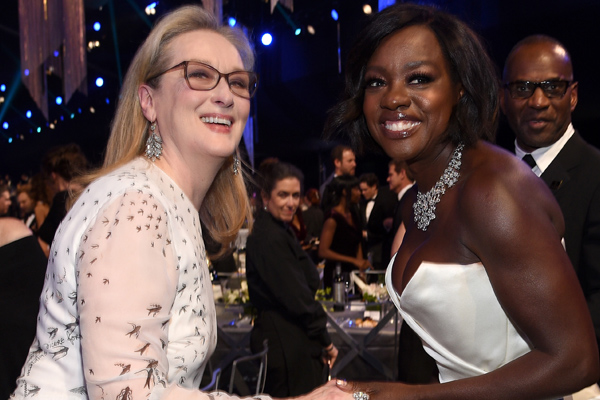 "What I love about Meryl is I always feel like she sees me. I never feel like the words she has for me are haphazard," Davis told Entertainment Tonight. "I feel like they're very specific and they're well thought out and that makes me feel good. It makes me feel like she really is a friend, that she really takes me in."
These two really are SO close and very equally matched in their love of one another and their respect towards each other.
"Well, let me tell you, besides the fact that it's Meryl Streep, she really doesn't have to give me anything, really. When she just sends me a text message she doesn't know I get so happy," the actress explained about their dynamic.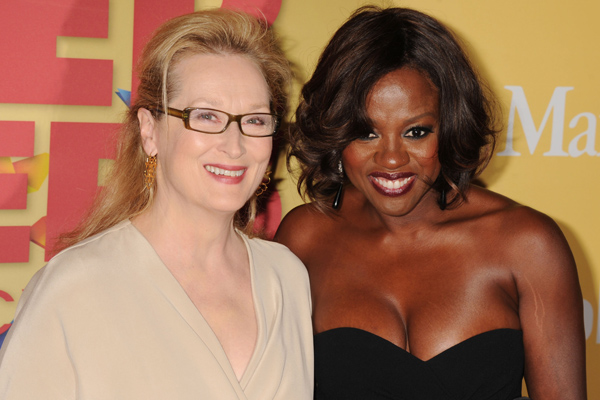 "I try to play it off, I really do, I'm like, 'Oh ok well have a good day' but I'm really like, 'Oh my god, she texted me back!'"
The How to Get Away With Murder actress isn't new to getting awards, but with the kind words from her friend, this one meant a lot.
"It feels good. It's not my style to kind of labor over awards. I get them, I kiss the statue, I put the statue on the shelf and then I get back to work, but I love feeling like people feel like I'm an influence," the Oscar-winning actress said.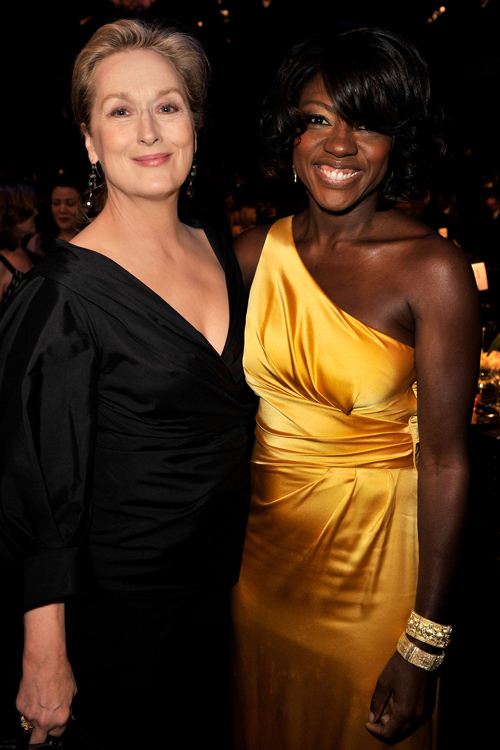 "I know what it meant to me when Miss Tyson and Meryl Streep, they made me feel like it was possible to dream in this little space that I had in my brain and my heart growing up in poverty, they made me feel like it was possible. So for me to do that for someone else means the world to me," she added.
Okay, it's official, ladies who build each other up, are our favorite kind of best friends. If one thing is certain, Streep and Davis do just that!