This vintage-inspired cake mascara is going to bring your lash game to another level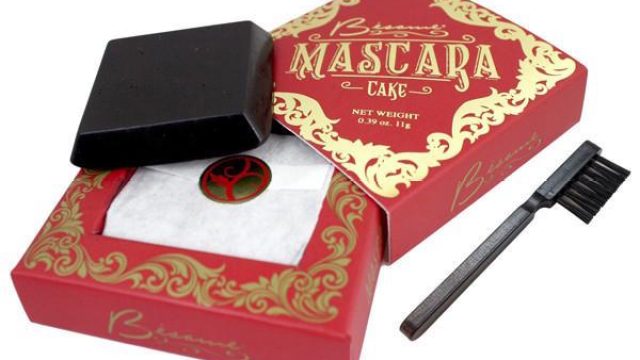 In order to fully transform into the femme fatale of your dreams, it's crucial you find the cosmetics that will give you full, dreamy eyelashes required for batting at strangers while secretly infiltrating government secrets. Luckily for those on the long-hard search for their dream lashes, a 1920s-inspired mascara is all the rage, according to a report from Refinery29!
This vintage style mascara comes in a beautifully garnished case and can be used as liquid eyeliner and brow filler!
https://www.instagram.com/p/BIQeDwlhi54
The Cake Mascara of your black-and-white film dreams is by the brand Besame Cosmetics, a vintage-inspired cosmetic brand dedicated to bringing back classic makeup methods! As you can see from the photo, the mascara itself comes cased in a solid block and can be activated with drops of water (much like watercolor paints)!
There are a variety of brush styles you can also purchase, depending on your eyelash preferences!
https://www.youtube.com/watch?v=T5UNcisrFps?feature=oembed
Apparently, makeup lovers flocked to the rebirth of this tried-and-true mascara application method and the Cake Mascara immediately sold out at Sephora! Luckily, it's still available to purchase directly from the Besame Cosmetics website for $25.
https://www.instagram.com/p/BKQqDPbh6LY
Now you can lounge luxuriously at your vanity while considering who you'll seduce next!