7 vintage Ariana Grande impersonations you may have never seen before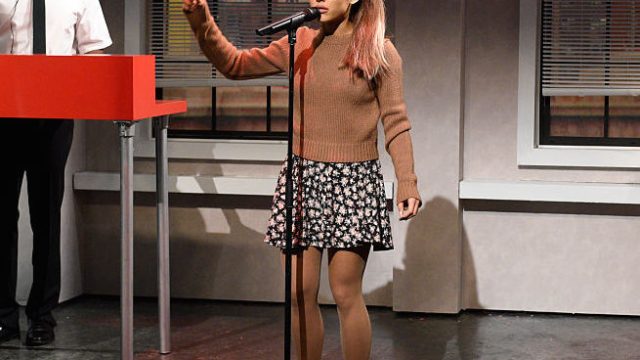 Over the weekend Ariana Grande hosted Saturday Night Live and literally stunned us with her basically flawless impression of Jennifer Lawrence. Later in the episode she slayed us within inches of our lives doing back to back musical impressions of Britney Spears, Celine Dion, Rihanna and Shakira.
A few months back Ariana basically workshopped those impressions (plus an incredible Christina Aguilera impersonation SHOUT OUT) during an appearance on The Tonight Show.
But did you guys know she's been doing musical and vocal impersonations since way before she was famous?
Here's vintage Ariana doing Ariel from The Little Mermaid, a baby lamb, an actual baby, and Judy Garland.
Here she is impersonating Jessie J, Britney Spears, Nicki Minaj's "baby" voice, Katy Perry (which is insanely good, by the way),  Shakira (which we've seen) and another Judy Garland impression because it's just THAT GOOD.
Now if she can just bless us with a Mariah Carey impersonation, we would literally DIE.