Vinny's badass mom Gheri stole the show on "The Bachelorette: Men Tell All"
The Bachelorette is an intense, competitive, emotional process, and it's very important to have awesome people close to you that you can rely on. That's what we saw as the guys who have already been eliminated by Bachelorette JoJo bickered and reminisced about their season. These guys included Vinny Ventiera, who had his strongest supporter stand up for him last night.
You remember Vinny.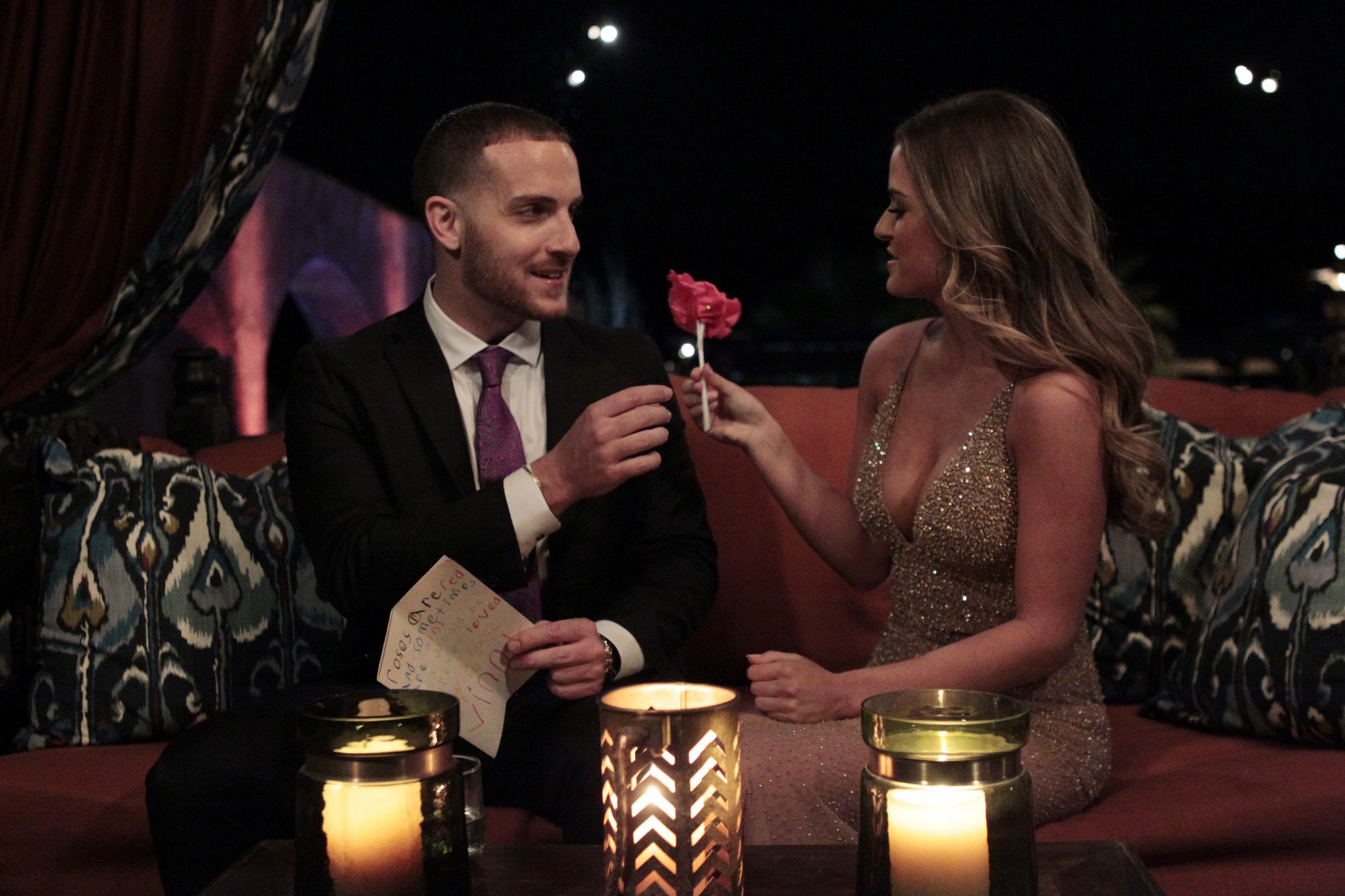 He's a 28-year-old barber and a DJ, whose real name is Vincent. Vinny was eliminated in Week 5 on a trip to Uruguay.
Vinny came on Men Tell All, sporting a new look.
Vinny wanted to know why JoJo had cancelled the cocktail party on the night of his elimination.
But before he could get an answer, his mom, Gheri, stood up to give JoJo a piece of her mind.
false
"You keep saying you wanted the greatest guy, there he was."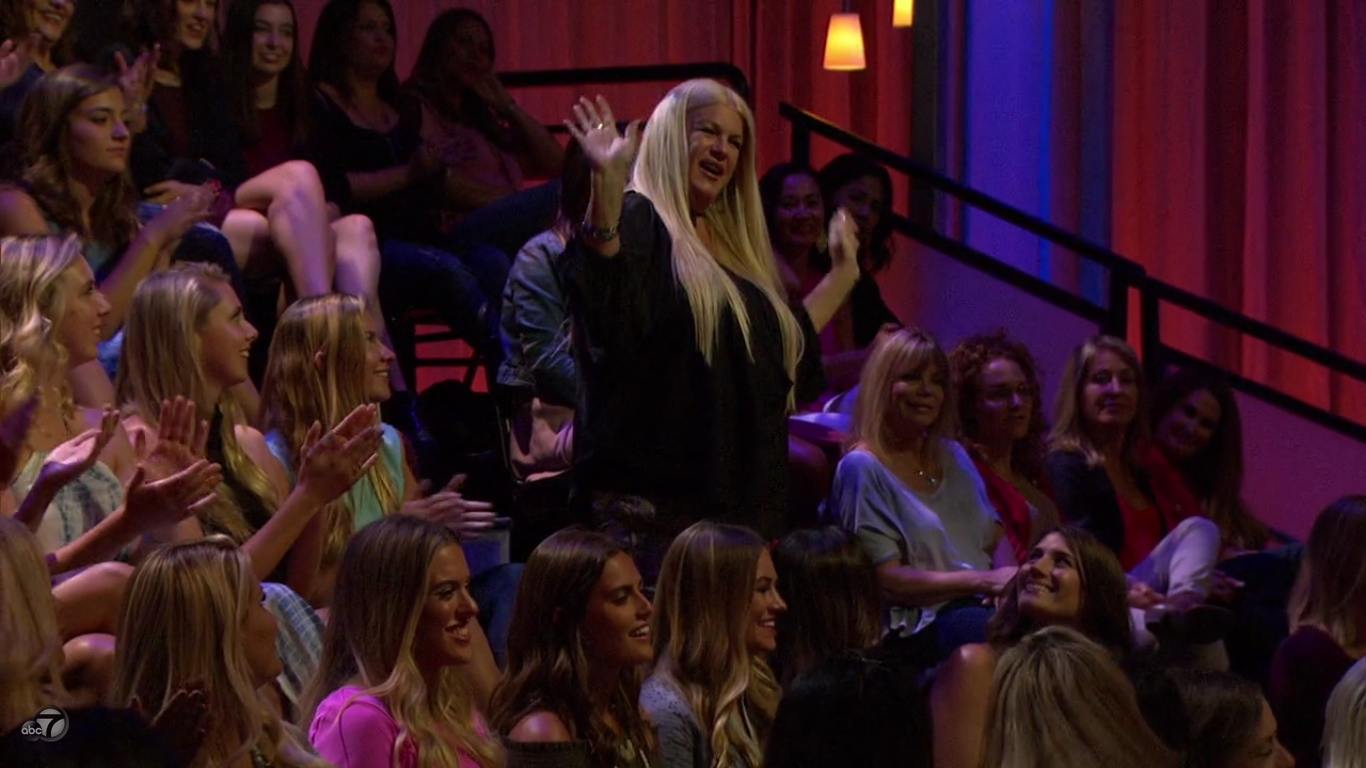 "He would've never broke you down, broke your heart. Greatest guy."
JoJo tried to explain, that she really liked Vinny, but in the end, they were just friends. 
Her response prompted this tweet from Vinny:
false
Chris pushed harder.
Chris: "Did JoJo make a mistake?" Gheri: "Absolutely 100%."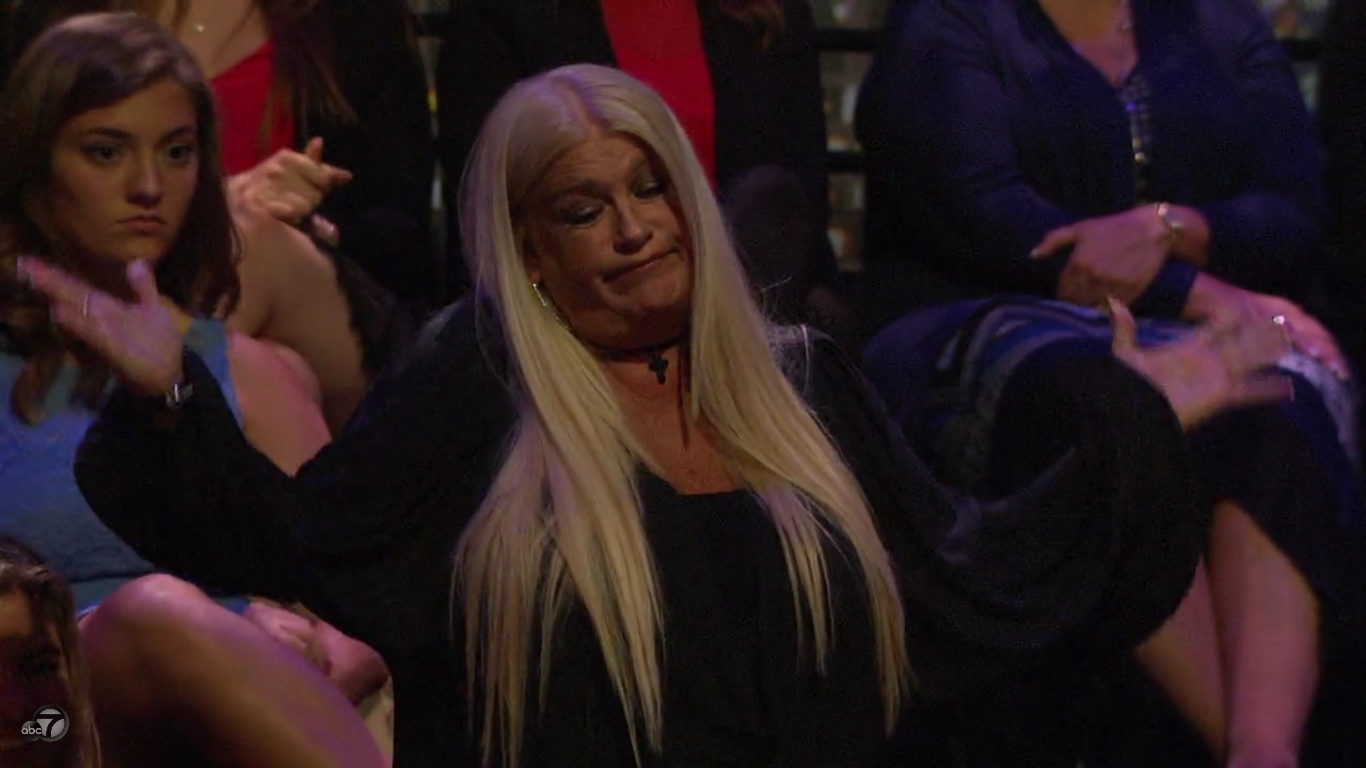 JoJo's loss.
Vinny's clearly pretty proud but also a little jelly of his mom.
false
But he can't deny the universal truth: Mom knows best!