Vin Diesel's latest tribute to Paul Walker will make you misty-eyed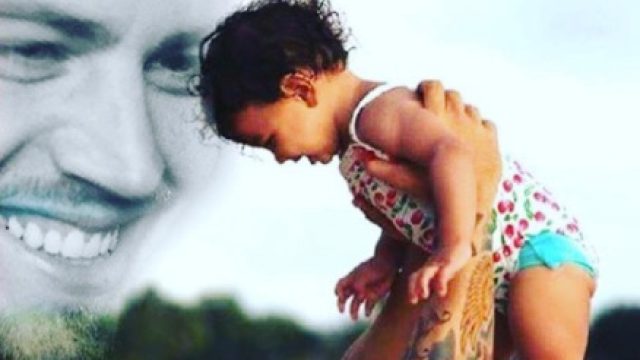 "Gone, but not forgotten," is a phrase we often use to describe those we've lost who live on in our hearts and memories. Few celebrities exemplify this phrase more than Paul Walker, whose friends and family often take to social media to honor his memory.
Walker died nearly three years ago, when the car his friend was driving crashed and exploded. He left behind a daughter and a legacy of humanitarian work, as well as his costars in the Fast and Furious franchise. As in the films, the group of actors consider Walker to be a member of their family, none more so than Vin Diesel.
Diesel regularly pays tribute to his beloved friend through social media. In fact he did so last month, sharing that a crew member on Fast 8, the 8th film in the franchise, told him Walker would be proud of the work everyone was doing on the film.
In this most recent homage to Walker's memory, Diesel posted a picture on Instagram of himself and his adorable daughter with Walker's face imposed on the upper left corner of the photo. Captioned "Always…" the photo was taken during a beach vacation, according to E!, and implies that Diesel feels his beloved friend looks down upon him from heaven.
The touching photo sparked support from fans, from heart emojis to expressions of sadness at Walker's loss, and a lot of appreciation for the sweet sentiments.
From these tributes to the foundation Walker's daughter created, Walker's memory is alive and well. And, with three more Fast and Furious films on the way between now and 2021, we're sure his former costars, Diesel especially, will continue to honor Walker at every opportunity.