Here's why Vin Diesel was super glad to not be on set for "Guardians of the Galaxy Vol. 2"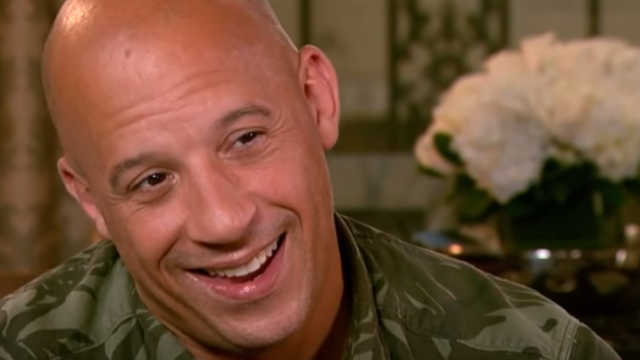 If you're like us, when you hear anything about Guardians of the Galaxy, you probably think of Vin Diesel. After all, as Groot, he's a big part of the films. However, here's why Vin Diesel was glad to not be on set for Guardians of the Galaxy Vol. 2. According to Entertainment Tonight Canada, Diesel and Bradley Cooper, who plays Rocket, think their characters work well together, and we couldn't agree more. Both characters are so relatable, and we think about them long after the films are over. Of course, Guardians of the Galaxy Vol. 2 just came out on May 5th, and we already want to see it again. STAT.
Here's Diesel on specifics about the main benefit of not having to be on set IRL.
https://www.youtube.com/watch?v=FS_8mCvPzzc?feature=oembed
We love when Diesel says, "You don't have to worry about the washboard abs for the scene that's coming up tomorrow.
Truth, right?!
You probably know that fellow Guardians of the Galaxy star Chris Pratt has had the opposite issue. He's been on a ~strict~ eating regimen and posting all about it on social media. He calls it #WHATSMYSNACK, and posts about having to eat everything from a cucumber and egg wrap to splurging on a scone or carrot cake muffin (and rapping about it, btw). So we definitely agree with Diesel that being behind the scenes, so to speak, to voice a character definitely has its perks.
Okay, brb, we need to go see Guardians of the Galaxy Vol. 2. again…