Apparently Vin Diesel wants to bring back Paul Walker's character in the upcoming "Fast and Furious" movie and we have questions
The Fast and Furious franchise has known success since the first film was released a decade and a half ago. But with success sometimes comes hardship, and in this case hardship came in the form of Paul Walker's untimely death in 2013. Walker, who portrayed Brian O' Conner, was loved by cast and crew alike, so it comes as no surprise that decisions following his death weren't easy to make. In lieu of nixing the film altogether, a rewritten script, Walker's brothers, and loads of CGI made the latest installment a reality. And, in a touching ending, Walker's character is seen driving off into the sunset.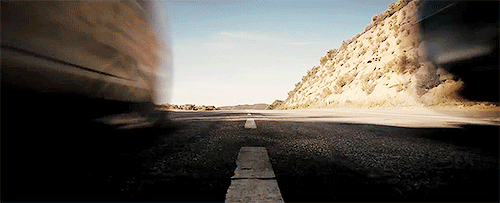 *Spoiler alert* In short, he leaves his action-packed life behind to be with Mia, his longtime romantic interest, who reveals she's pregnant with O' Conner's second child. It really wraps things up.
Or maybe not…?
In an exclusive interview with Entertainment Tonight, Walker's younger brothers, Caleb and Cody, sat down to discuss plans for the future of the franchise. They also talked about ways to best honor the memory of their late brother, including the creation of Game4Paul: a nonprofit organization that supports disaster relief.
According to the brothers, the last film "helped them grieve and come to terms with the painful loss."
"We got to understand more about Paul, and what he was all about. We had to share Paul with a lot of people, in a weird way. He was gone a lot, he was filming, so we missed him. Sometimes at the holidays he wasn't always there, you know? He tried. We'd see him on set, we visited a few times, but to kind of get that closure, and understanding [of] Paul was really special," said Caleb.
In addition to gaining a better understanding of their brother, Caleb and Cody developed a special friendship with Walker's costar, Vin Diesel. And, in a recent discussion, it appears that the trio has been discussing the return of Walker's character.
"I had a phone call with Vin for about an hour and we really discussed this a while back. He wanted [our] blessing," said Caleb.
Diesel also asked when the brothers thought it "would be acceptable to maybe bring Paul's character back… to really kind of let his fans know he's still out there."
It's questionable whether or not Walker's character will return to the franchise, but one thing's for certain: He's definitely alive in the hearts of those who cared for him.