Vin Diesel and Gal Gadot had a "Fast and the Furious" reunion with their kids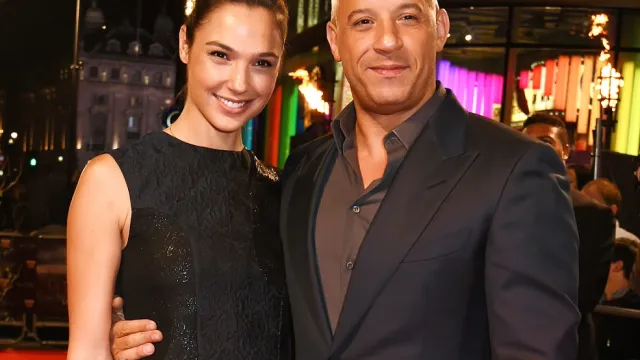 You may know her best as Wonder Woman, but Gal Gadot starred with Vin Diesel in one of the biggest franchises of the past few years — The Fast and the Furious. It seems like the two are also buddies off-screen as well, based on this sweet reunion photo that Diesel posted on Facebook.
In the photo, Diesel and Gadot are hanging out with their young ones. While Diesel has three children, he's cuddling up with his nine-year-old daughter Hania. Gadot is seen feeding her brand new baby girl Maya, who's only three months old.
It's obvious that the Fast and the Furious co-stars definitely see each other as family.
Gadot also has a five-year-old daughter named Alma with her husband, Yaron Versano. But as for Maya, this is actually the first picture of the little girl that's been posted on social media, which makes it even more special.
We can't get over how cute this little meetup is.
Gadot has definitely had quite the year. Not only is she still feeling the new baby glow, but her film, Wonder Woman, has smashed so many box office records.
 So far, the film has made over $620m worldwide, and it's also the biggest female-driven superhero film that was also directed by a woman.
We're so glad that she got a chance to celebrate with Diesel. Surely he's quite proud of Gadot's incredible career.