For your viewing pleasure, here are five "Portlandia" sketches released ahead of its premiere date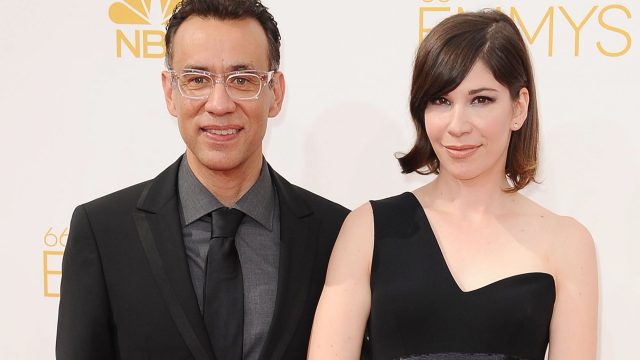 We may all have to wait until January 5th to see the Season 7 premiere of Portlandia on IFC. But in the meantime, stars of the quirky series, Fred Armisen and Carrie Brownstein, released a handful of new Season 7 Portlandia sketches that are making our holiday season even happier.
In typical Portlandia fashion, the characters in these new sketches get themselves into some pretty cringey situations. In fact, most of the characters themselves are pretty cringey to begin with. From two dudes battling a barista about the unlawful "castration" of gingerbread men, to guest star, Vanessa Bayer, struggling with an over-explanatory hotel concierge, these Season 7 sneak peaks are getting us fired up.
In this first sketch, we get to see how The Weirdos handle shopping at big-box store, Bed Bath & Beyond.
In this next sketch called "Can I Talk To You," Armisen and Brownstein explore "the most dreaded words in the workplace." Our stomachs are churning alongside Jill in this one.
Carrie attends the "Friend Convention" is this sketch after losing a buddy to marriage to show how one can make an acquaintance into a friend.
We're not going to say that this next sketch embodies "mansplaining," but we're also not going to say it doesn't.
In the same "dudes being dudes" vein, these dudes are just trying to stick up for their fellow men's rights!
If you hop over to IFC's website you can check out some more Behind The Scenes video extras from Season 7, where Armisen and Brownstein talk about props, guest stars, directing, and characters. There are also a couple extra little snippets from future Season 7 episodes. One snippet specifically is a music video called "What About Men?" where Armisen and Brownstein (both playing their white male characters) discuss their fears about man's place in the modern world. "Where's our Joe of Arc?" Armisen's character asks.
Portlandia returns to IFC on January 5th at 10P. You won't want to miss this season.