The contestants who ran away together on the Vietnamese Bachelor are apparently still together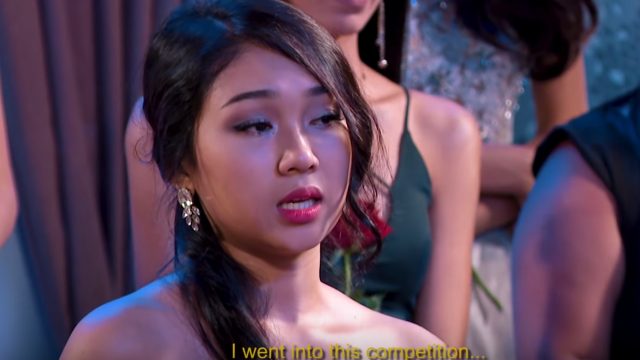 We may finally have the definitive most-epic moment in Bachelor history, courtesy of the Vietnamese version of the series. In a now-viral moment from The Bachelor Vietnam, two contestants declared they fell for each other. The clip begins with contestant Minh Thu reflecting on her time on the show. After telling Bachelor Quoc Trung that she's found love, she drops a bombshell, adding that she's found it with someone else on the show.
Thu then turns to fellow contestant, Truc Nhu, and asks if she'll leave with her.
In a moment made in rom-com heaven, Truc Nhu returned her rose to Quoc Trung despite his insistence that she stay. Before leaving the rose ceremony with Minh Thu, Truc Nhu told him, "I know you'll find someone who really loves you, who understands you, who knows how to take care of you, who can look at you from afar and know how you're feeling. I'm sorry."
https://www.youtube.com/watch?v=feH9MXak8hM?feature=oembed
The women quickly stole the hearts of Bachelor Nation. However, Nextshark revealed that Quoc Trung was eventually able to convince Truc Nhu to remain on the series after a "heart to heart"…which is honestly kind of a bummer.
But according to a recent interview with Next Shark with one of the show's producers, Anh Tran, the couple is still together.
"They left the show and have been together since. We delivered on our promise that two people would find love," Tran said.
In the same interview, another of the show's producer's, Anh-Thu Nguyen, spoke to the significance of the moment when Minh Thu and Truc Nhu declared their love on television.
"Especially in the context of Vietnamese culture, where family and saving face can often be prioritized over all else, including love, the fact these women made this declaration during the rose ceremony in front of everyone is even more awe-inspiring," she said.
We're applauding this groundbreaking moment and its glorious place in Bachelor canon.