This video showing 100 years of nail art is going to inspire you to get your nails did ASAP
Although the popularity of nail art has reached remarkable heights in the past several years, it's been around a lot longer than that. In Mode Studios' "100 Years of Engagement Rings" video, we got a glimpse of the many different types of vintage nails and now we're getting a better picture of how they evolved.
The latest in their "100 years of" series shows examples of how nail lovers have painted their talons throughout time — from gorgeous 1930s-era moon manis to neon works of art popularized in the 1980s.
The video kicks off with a plain, unpainted nails from 1916. It wasn't until the 1920s when innovations in the makeup industry resulted in the wonderful cosmetic known as nail polish. This is when things got interesting. (Sorry, plain nail lovers!)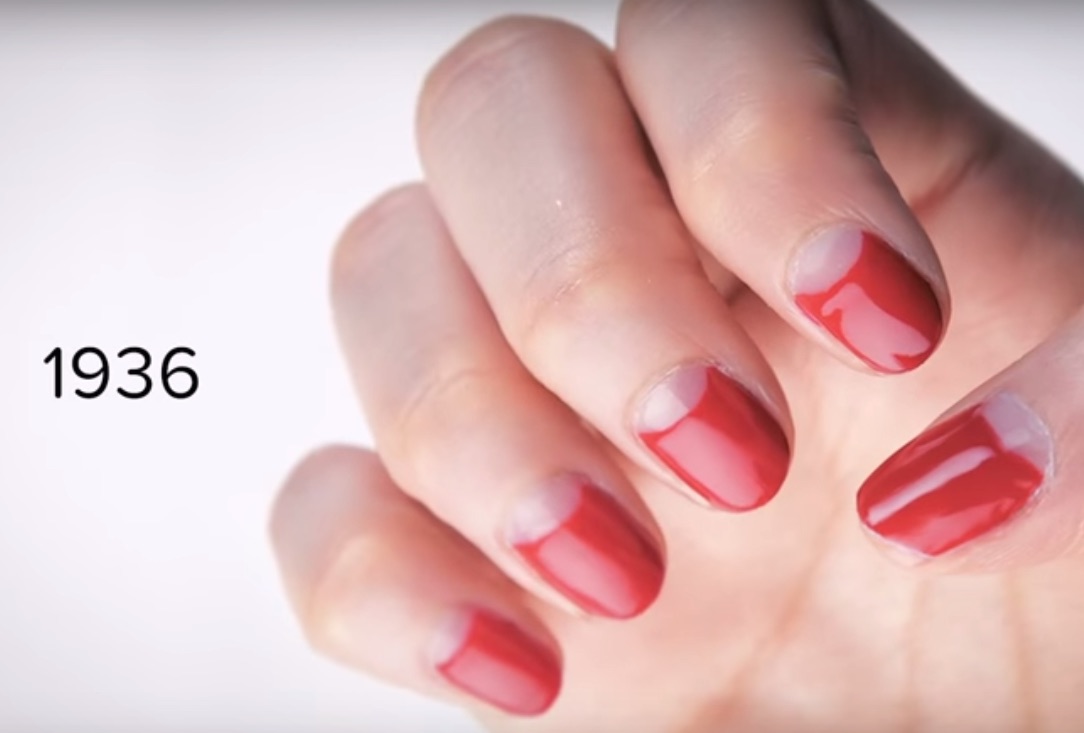 This moon manicure, known these days as "negative space," are a favorite of burlesque goddess Dita Von Teese.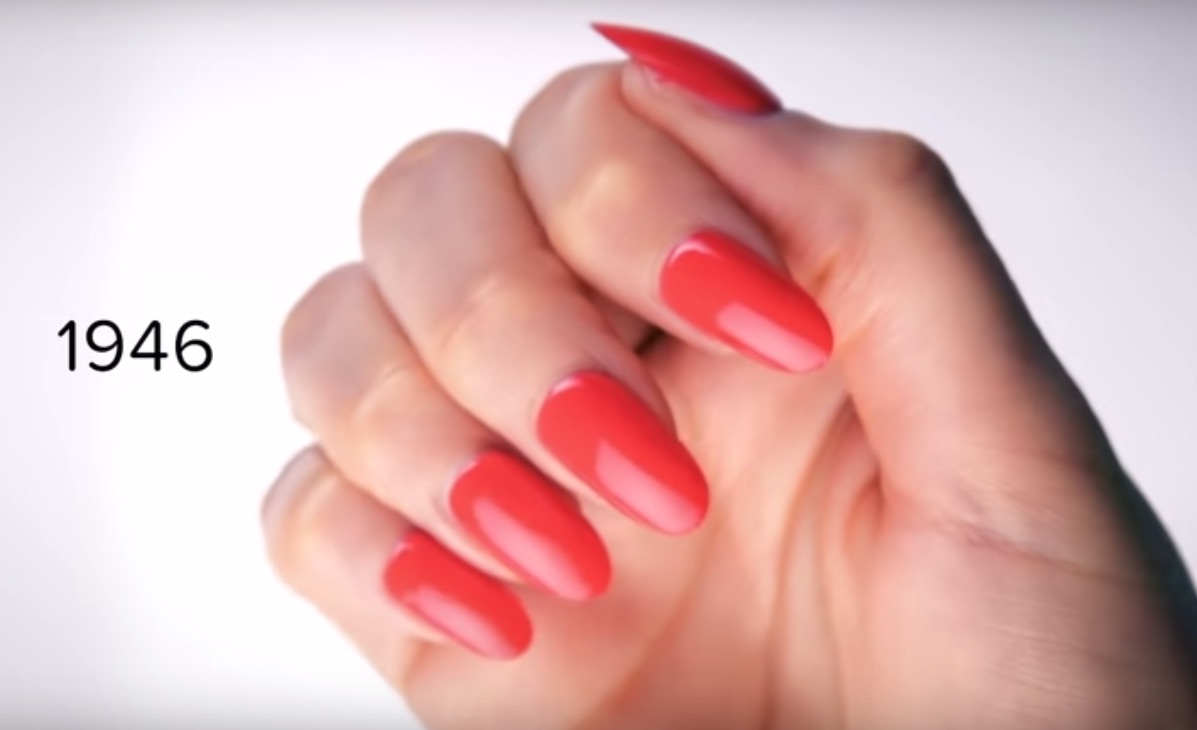 The 1940s nail was longer and painted a stunning bright red.
The red polish trend evolved to a darker, more alluring shade in the 1950s.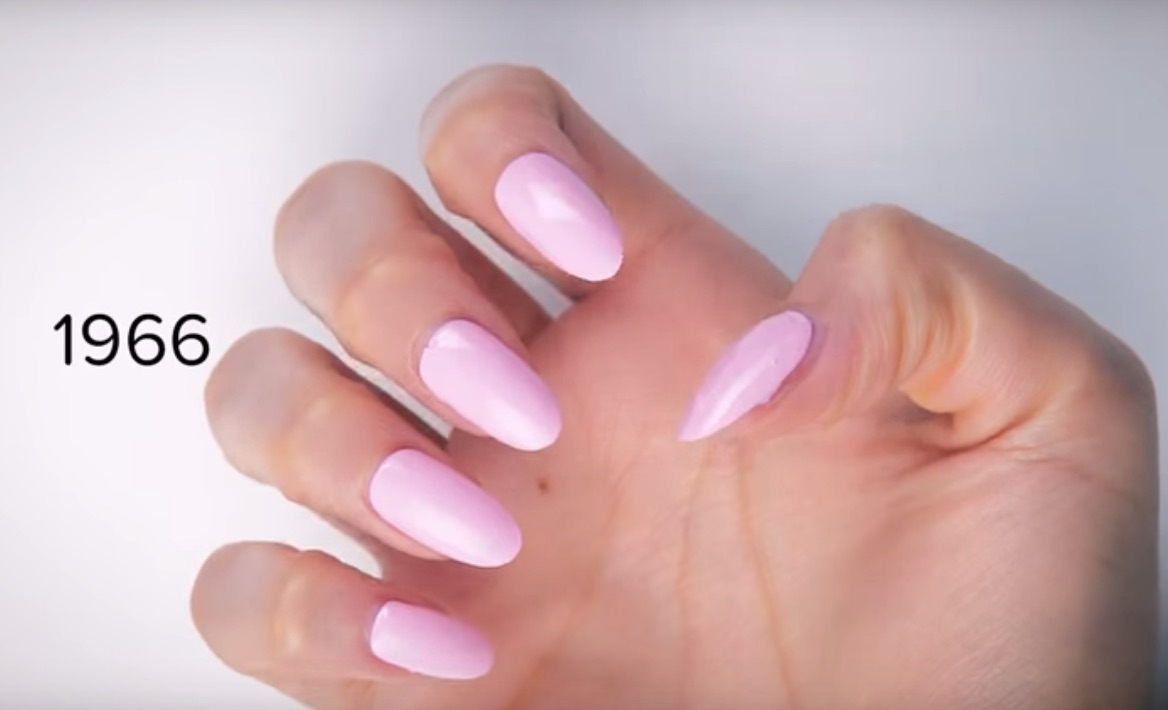 The Swinging Sixties transformed nails into a pretty pastel pink.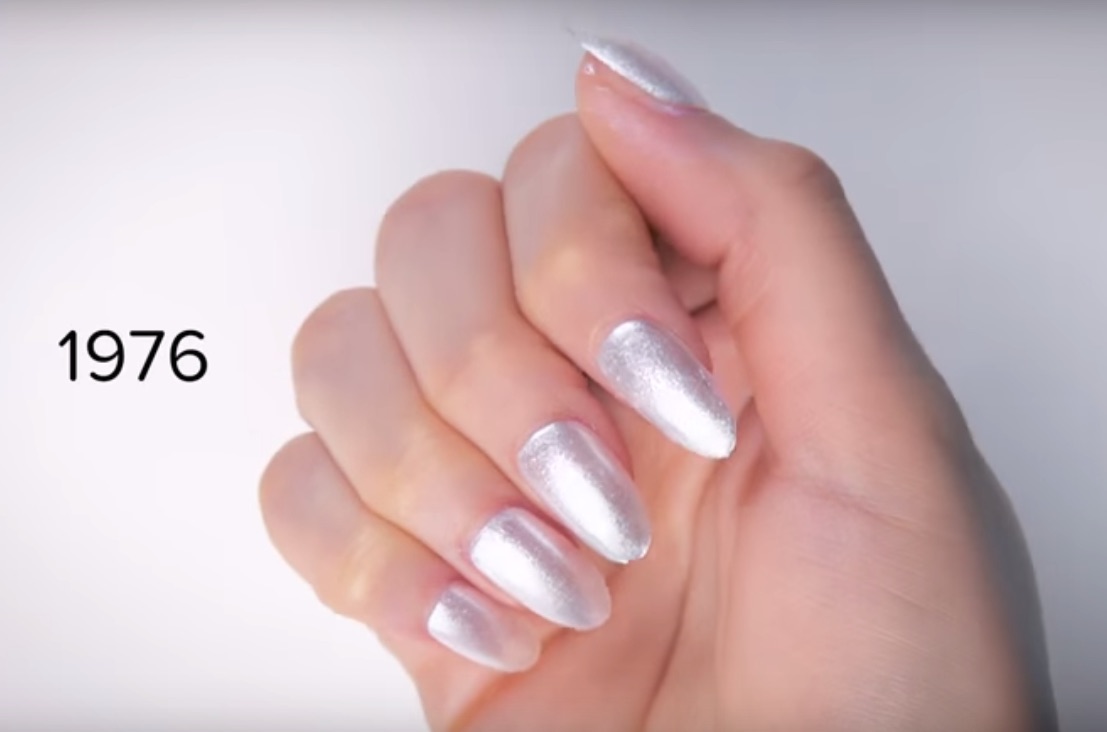 The 1970s brought disco, which had an influence on both fashion and beauty trends. Who wouldn't want their nails to resemble a disco ball hanging from the ceiling at Studio 54?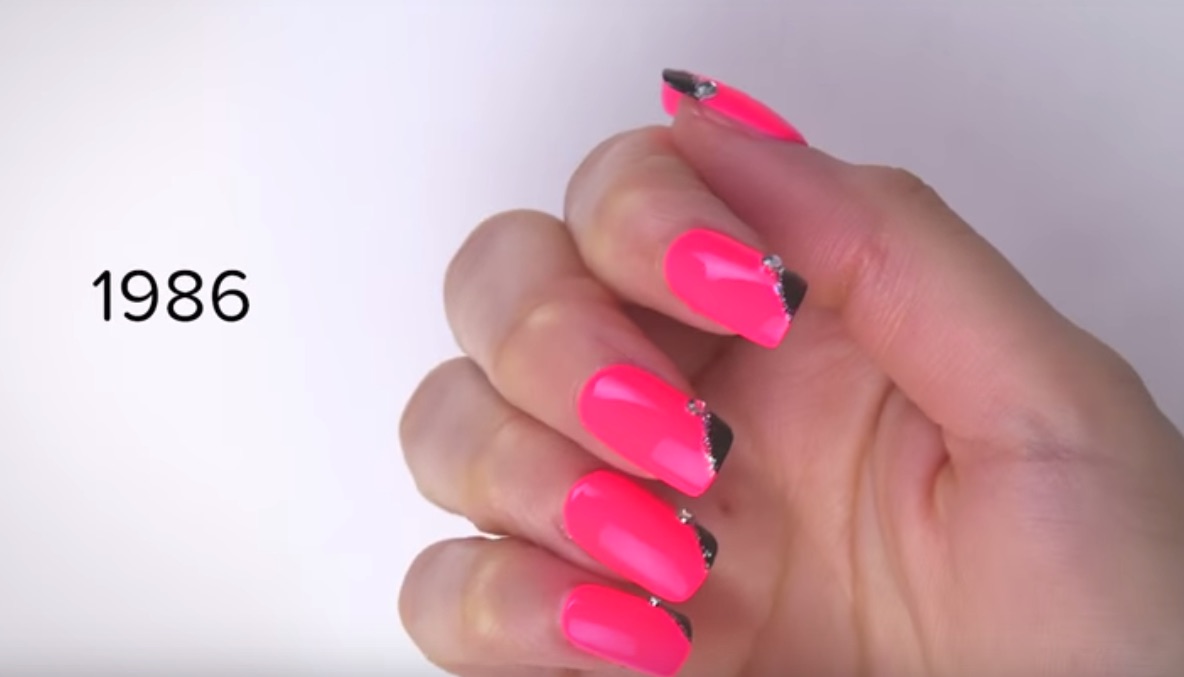 This neon, rhinestone-studded nail makes us want to watch the 1980s Valley girl-meets-aliens movie,  Earth Girls Are Easy, STAT.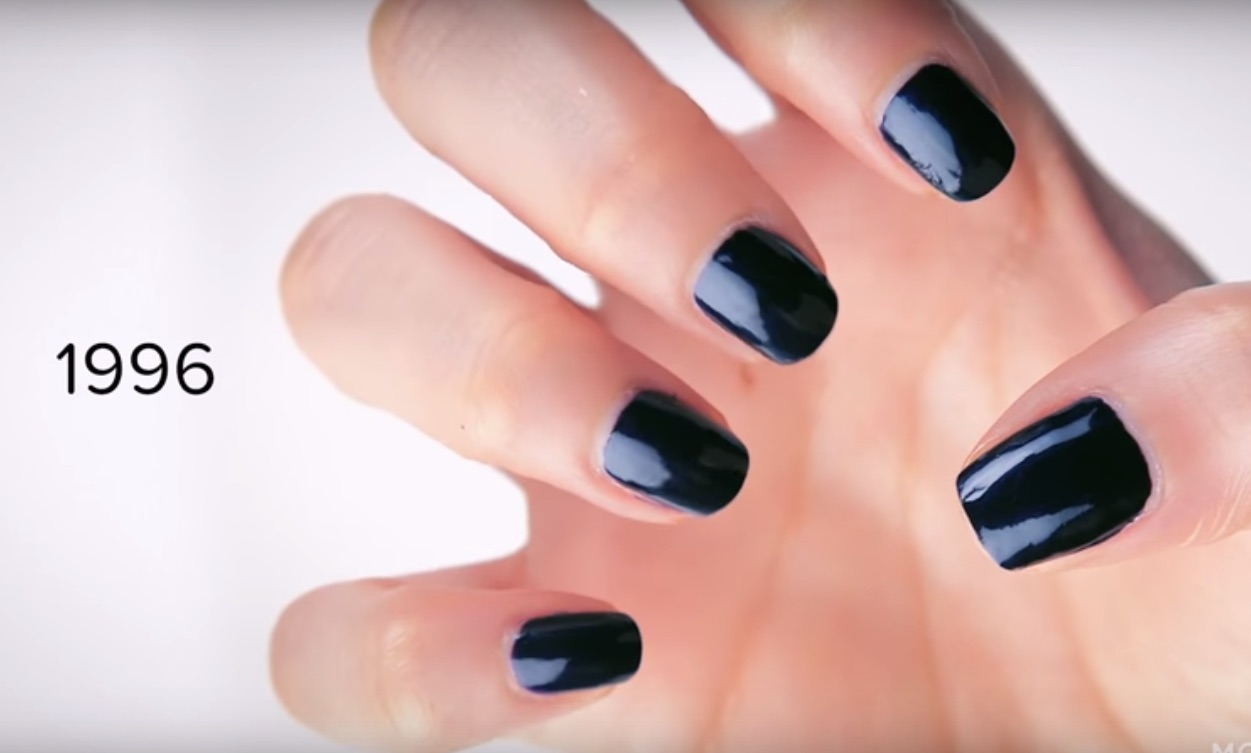 The '90s were all about dark nail polish, like Chanel's Vamp.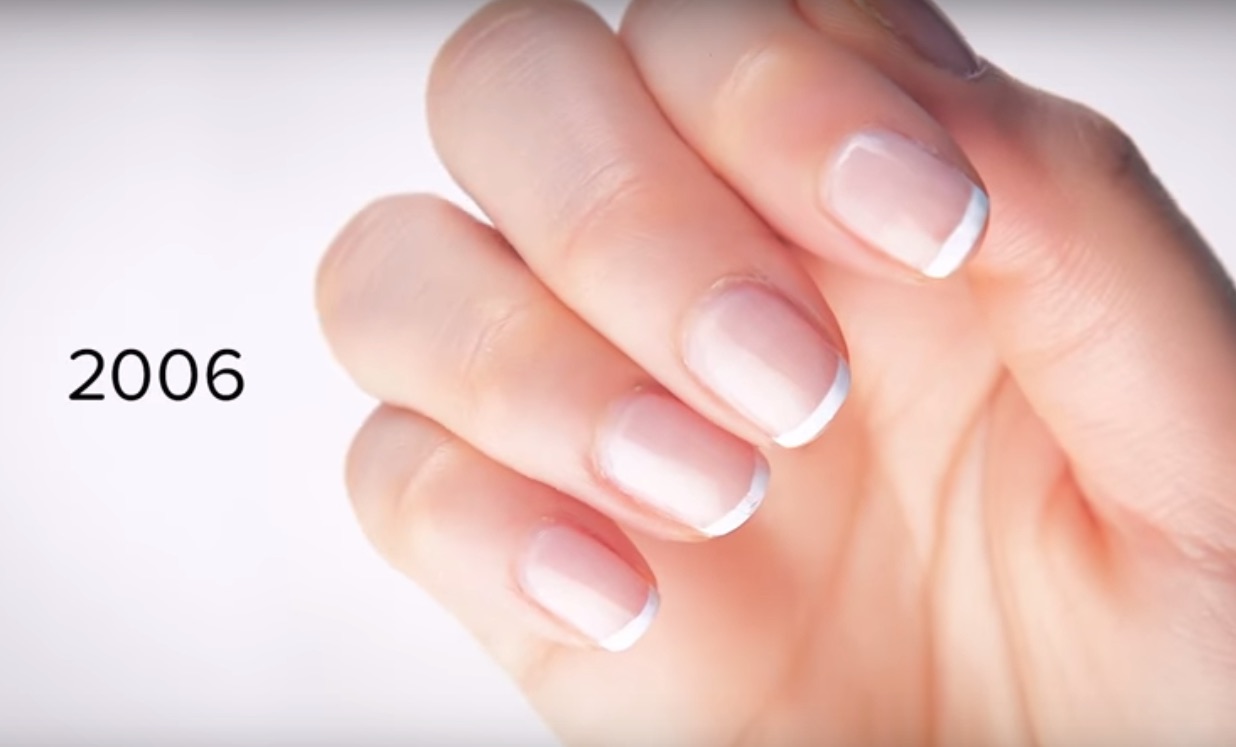 A French mani perfectly fit for Britney Spears and Paris Hilton circa 2006. Goes great with low-waisted jeans or a Juicy Couture jumpsuit.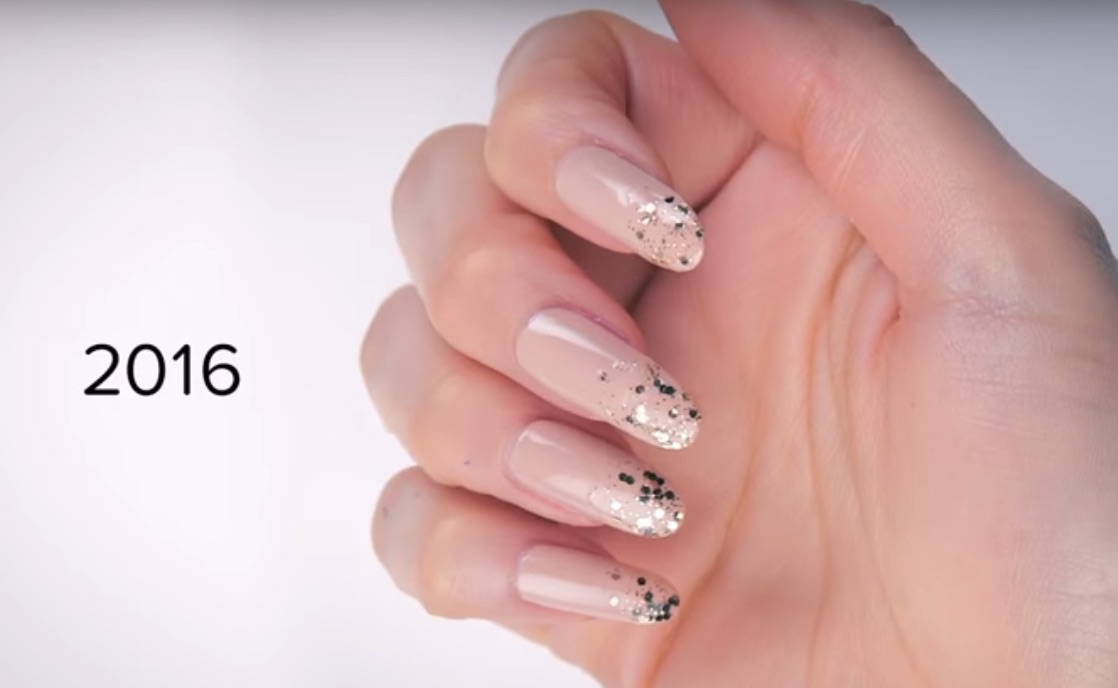 Finally, the nail art of modern times: a nude glitter.
Take a look at the evolution of nail art below. Which design is your favorite? https://www.youtube.com/watch?v=