This video of ink covering hand skin is so mesmerizing, you won't be able to look away
Just in case you need another reminder of the beauty that can come from the interaction between skin and ink, here's a strangely mesmerizing video of ink flowing across hands. Russian graphic designer Ruslan Khasanov's visual experiment gives an entirely new meaning to getting inked. If you're afraid of going under the needle, but remain intrigued by the idea of ink decorating your skin without permanent consequences, watching this alluring clip is the next best thing to getting a temporary tattoo.
According to Bored Panda, Khasanov uses color as his personal form of artistic expression. As the video demonstrates, black, red, yellow and blue ink spills onto his hands, running in the creases of his palm and leaving a design that's extremely unique and visually appealing.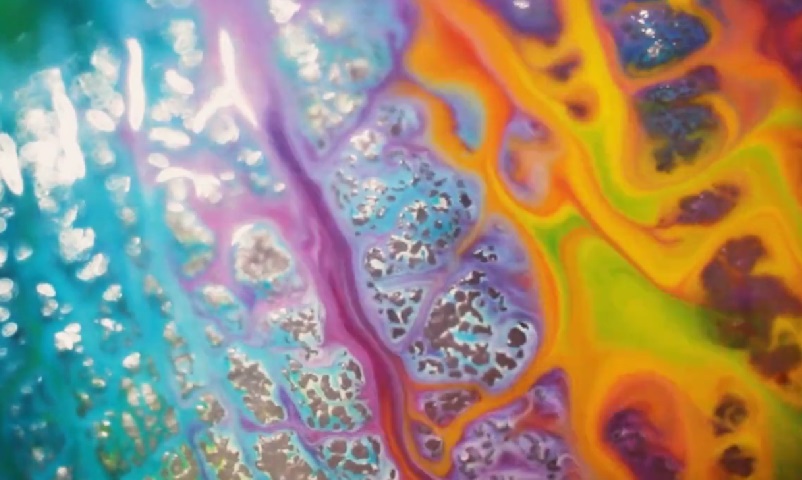 It's hard to believe this is someone's hand: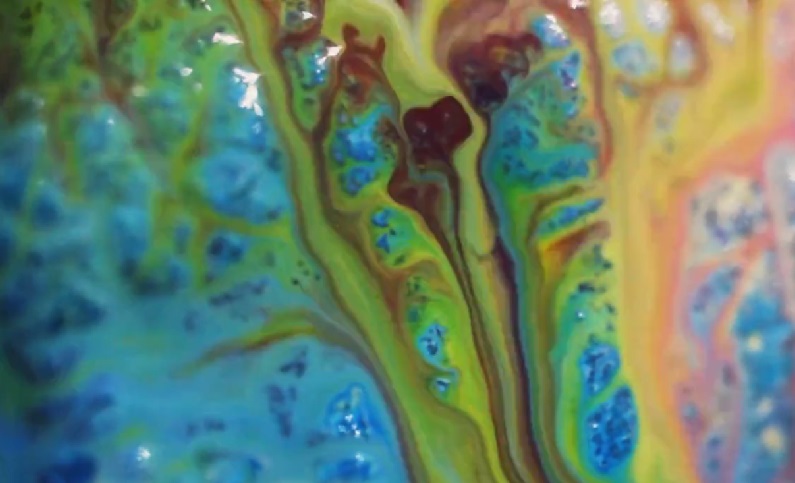 According to Colossal, Khasanov is known for his work in liquid typography, which displays his unusual knack for using seemingly ordinary liquids to produce brilliant artwork. For example, one of his previous experiments, Pacific Light, vividly displays the interaction between ink, oil and soap.
Gorgeous. As if our minds aren't already sufficiently blown, Khasanov also released a liquid-meets-art video called Odyssey that grants a closeup view of glitter, oil and soap mixing, which gives us an entirely new appreciation for the sparkly stuff.
We're officially obsessed. Now we're off to see if we can recreate this beautiful mixture at home, but we have a feeling that the results will be more messy than stunning.