This video of Misty Copeland dancing in "Sleeping Beauty" in Paris is the stuff of dreams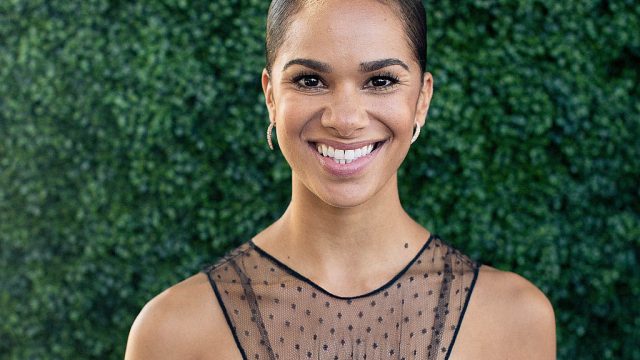 Misty Copeland has already set her place in history as both an incredible dancer  and a pioneer. Last year, she became the first African American woman to be named a principal dancer in the American Ballet Theatre, and she has been inspiring us ever since. This summer, Misty traveled to Paris to perform as Princess Florine in Tchaikovsky's Sleeping Beauty, and we totally wish we could go. But we'll have to enjoy the next best thing — an incredible video of Misty Copeland dancing.
Seeing Misty Copeland dancing is like stepping into a dream world.
She is so graceful that she seems to float across the stage. Misty's dancing makes everything look so easy, but seeing  how high she is lifting her leg, we know it is anything but. Her arms are especially lovely. Even when her legs are doing complicated moves, her arms float beautifully as if they are being held up by fairies.
We are absolutely in awe of Misty's abilities.
She has such an incredible poise and grace that makes her so beautiful to watch.
We also love Misty, because she always looks like she's having a blast.
We know that ballet is incredibly hard work, but we can tell that Misty loves what she does. Look at how she beams with joy in this fabulous colorful outfit. The bright, contrasting blue and orange help really highlight all of Misty's incredible moves.
We are so in awe of Misty's moves, especially when our own ballet skills leave something to be desired.