This video gives us genius hacks for upcycling old wine bottles
There's only one thing we love more than recycling: wine. And, when we've got plenty of wine, we've got plenty of wine bottles. Luckily, this new video from HouseholdHacker on YouTube is giving us a few incredible ways to upcycle old wine bottles, so that we can get some more use out of them. (Sure, we can throw them in a bin, but with upcycling, we can hold onto the ones we like the most!)
Of course, a lot of these require a few handyman skills. So if you've ever wanted to learn how to use a chop saw (and who hasn't?) now's a good time.
https://www.youtube.com/watch?v=y7xBbET62_g?feature=oembed
There are so many amazing projects featured that it's hard to figure out which to discuss first! Here are just a few of our favorites.
For one, we think that the tiki torches would be the perfect decor item for upcoming summer nights. (Or, to celebrate the new season of Survivor next week. Whichever you can relate to most.)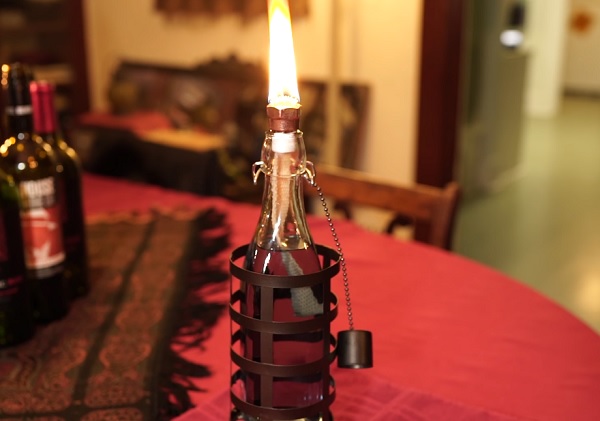 The fact that the wick is protected by the cap? Genius!
We can also think of about a billion uses for the wine bottle storage rack.
While the video uses it to store shoes, we might need a bigger shelf for our own collection. (Or, maybe we should just make multiple shelves, if it's a good excuse to have some wine this weekend!)
And, while the wine bottle lighting looks a bit technical, the video makes it seem easy as pie. How cool would it be to say we were decorating our apartments with our own unique set of lights?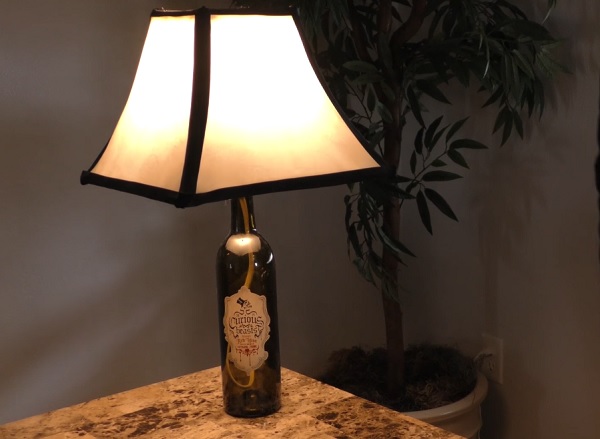 Doesn't it look stunning? (And really, using a drill bit on a wine bottle just looks like a lot of fun.)
Thanks to HouseholdHacker, we'll definitely be stopping at Home Depot in the upcoming days. Cheers to incredible projects ahead!