This video Chrissy Teigen posted of baby Luna laughing uncontrollably will melt your heart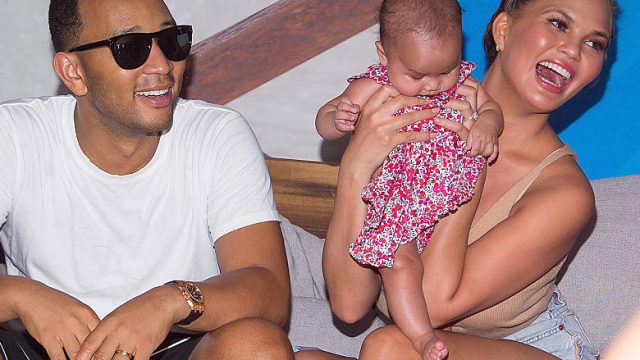 We can't stop watching Chrissy Teigen's video of Luna laughing! The model made the adorable post on Instagram yesterday, and we're so happy she did. Baby Luna's little chuckle is so infectious, it gave us just the LOL we needed.
In the video, Luna completely loses it once she hears her mom say "don't do it" repeatedly. And her dad, John Legend, can be heard in the background asking "what's so freaking funny?" Like John, we can't exactly pinpoint the humor in the phrase, but that doesn't stop us from laughing along.
We cannot stop giggling along with Luna!
Isn't she just the cutest?!
The eight-month-old tot has been lighting up the interwebs with her amazing smile, and we can't get enough. Seeing the Legend-Teigen clan so happy just hits us right in the feels!
Just like her mother, baby Luna is filled with so much personality already. And all of John and Chrissy's social media posts prove this to be true. Every facial expression captured makes us think that the sweet girl is having the absolute time of her life.
We're totally in love with the tot's little belly laugh, and can't wait to see more family moments from the gang.