Victoria's Secret has officially canceled its annual fashion show amid backlash from models
[brighcove videoid=6107607450001]
In July, Victoria's Secret model Shanina Shaik dropped a bomb in an interview with the Daily Telegraph, telling the publication that the famous annual Victoria's Secret Fashion Show wouldn't be happening this year. And although her comment was treated as speculation, it turns out Shaik was right. Today, November 21st, Victoria's Secret confirmed that the show will not go on.
"We'll be communicating to customers, but nothing [will change] that I would say is similar in magnitude to the fashion show, the chief financial officer of L Brands, Victoria's Secret's parent company, said per Glamour. "Given the decline in performance at Victoria's Secret, we have substantially pulled back on capital investment in that business while we focus on ensuring that our merchandise resonates with customers."
For those who have been following along with the supposed "decline" of Victoria's Secret, this may not come as a surprise. In May, the brand said it would not air the annual fashion show on national television, which it had done since 2001.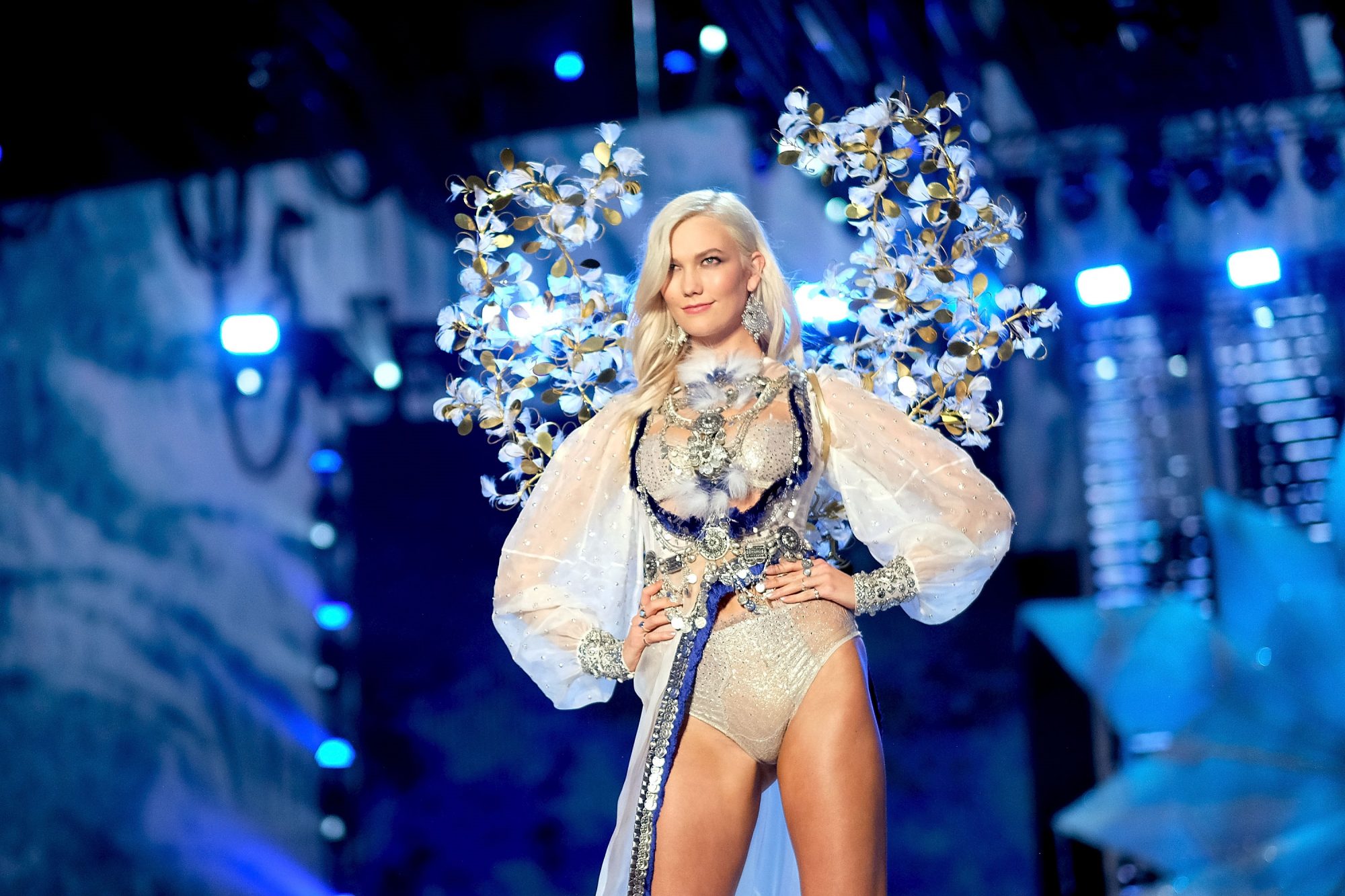 Leslie Wexner, chief executive of L Brands, said in a May internal memo obtained by the New York Times, "We have decided to re-think the traditional Victoria's Secret Fashion Show…In 2019 and beyond, we're focusing on developing exciting and dynamic content and a new kind of event—delivered to our customers on platforms that she's glued to… and in ways that will push the boundaries of fashion in the global digital age."
However, there has been scandal brewing behind the scenes at Victoria's Secret—scandal that is most likely linked to the "decline in performance" the CFO mentioned.
In 2018, L Brands chief marketing director, Ed Razek, attempted to explain the lack of plus-size and transgender models in the fashion show by stating it's supposed to be "fantasy," thus implying that these types of models are not fantasized about.
Razek later apologized for his remarks, but the damage had already been done.
Halsey, who performed at the 2018 Victoria's Secret Fashion Show posted to social media to share her support for the communities alienated by Razek's comments.
"We stand in solidarity," Halsey wrote, "and complete and total acceptance is the only 'fantasy' that I support…" Victoria's Secret model Bella Hadid reposted Halsey's message.
And sadly, Victoria's Secret model Behati Prinsloo didn't help to pick up the pieces of Razek's mess. In December 2018, Prinsloo told Elle that people who watch the Victoria's Secret show need to remember that "it's just a show," therefore we shouldn't worry so much about the lack of diversity and inclusivity.
"There's a lot of talk about everything but I think people need to also understand that it's a show," she said. "It's not saying negative or positive about any body type, it's 'this is who they are.'
Except, "who they are" almost always adheres to unattainable standards and far too narrow a view of beauty.
Furthermore, models who found their fame in walking the Victoria's Secret runway have since left, with some claiming that the company doesn't quite align with their beliefs.
Karlie Kloss talked to British Voguein July about this very issue:
"The reason I decided to stop working with Victoria's Secret was I didn't feel it was an image that was truly reflective of who I am and the kind of message I want to send to young women around the world about what it means to be beautiful," Kloss said.
"I think that was a pivotal moment in me stepping into my power as a feminist, being able to make my own choices and my own narrative, whether through the companies I choose to work with, or through the image I put out to the world," she added.
Kate Upton, who has also modeled for VS, responded to the rumored cancelation of the annual fashion show with a similar sentiment over the summer.
"You know what, we're sick of seeing the same body type. You have to be body inclusive now. Every woman needs to be represented," Upton said on Watch What Happens Live. "Otherwise it's a snoozefest."
Rihanna, Jourdan Dunn, Erin Heatherton, and Ashley Graham have all also spoken up against the brand.
So, yeah, we can't say we're shocked that the company decided to wrap things up before more trouble got the chance to brew. Is the disappearance of the Victoria's Secret fashion show the end of an era? Sure. But by disallowing the presence of more diverse "Angels" and refusing to modernize with its audience, the company seems to have dug its own grave.
RIP, Victoria's Secret fashion show. Perhaps we will meet again when Victoria's Secret decides to pull itself into the new era.