A Victoria's Secret model who just gave birth called out body shamers with these gorgeous bikini pics
Welcome back to another episode of Badass Ladies Taking Down Trolls. Today's episode stars Victoria's Secret model Candice Swanepoel, who preemptively clapped back at potential body shamers. Less than two weeks ago, the South African native gave birth to her second child, a baby boy named Ariel. And on July 11th, she posted pics of herself at the beach wearing a bikini.
"This is me 12 days after having my son," Swanepoel wrote on her Instagram Stories. "If you have something bad to say about it…Check yourself."
She continued: "Society can be so cruel to one another. Beauty standards are sometimes impossible for women these days, I'm not ashamed to show my postpartum tummy. I am proud actually. I carried my son for 9 months in there, I think I've earned the right to have a little tummy."
Swanepoel, who is also the founder of Tropic of C swimwear, added, "Is it because I'm a model? We are normal people too so let me enjoy the beach in peace please."
She posted a follow-up photo taken right before she gave birth. The mother of two added that she refuses to hide her post-baby body just because society has created "unrealistic standards of women."
"I don't have to hide my stomach just because people have unrealistic standards of women. We create life. What can you do? Ladies we are all in this together be kind to each other," she wrote.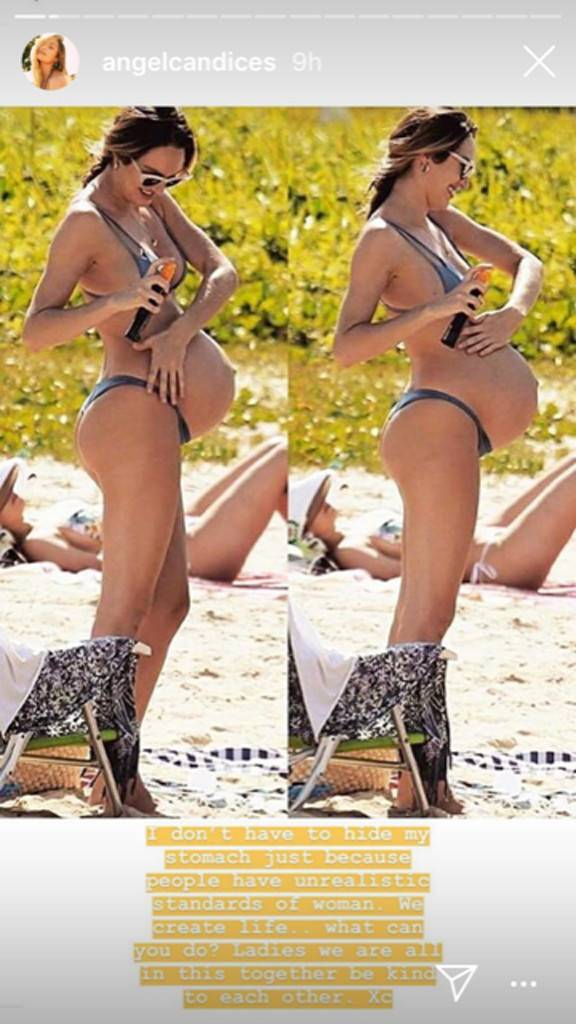 Like Swanepoel said, we are all in this together — and perpetuating unrealistic body standards helps no one. We're glad Swanepoel isn't letting the haters get her down, and we're sending her so many congrats on the new addition to her family.