Victoria Beckham watched Spice World with her daughter and hilariously documented her reactions on Instagram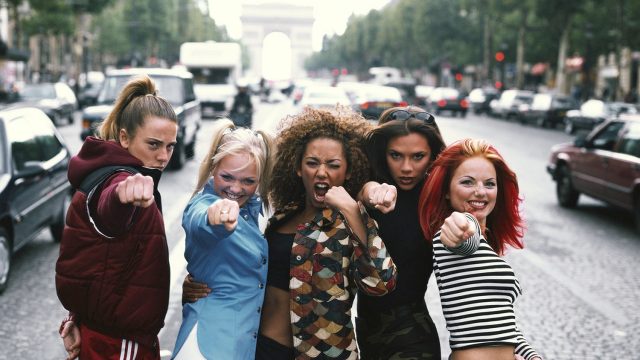 If you grew up in the '90s, chances are you worshiped a little girl group called the Spice Girls. Yes, we loved their songs and knew every single lyric by heart. But they gave the world so much more than just music. The Spice Girls introduced a generation of young girls to feminism and girl power. They encouraged us to be true to ourselves and to love ourselves for who we were. Decades later, we still listen to their music. And we also watch their movie, because Spice World is one of the best movies ever.
Apparently, we aren't the only ones who still watch Spice World. On Sunday, August 12th, Victoria Beckham, a.k.a. Posh Spice herself, took to Instagram to share her daughter Harper's latest naptime ritual: watching her mom in Spice World. At this point, 7-year-old Harper is well aware that her mom used to be a pop star. In July 2017, Beckham gifted her daughter with a set of Spice Girls dolls and documented the whole thing on Instagram. She said it was the moment Harper realized just how big of a deal her mom used to be. Aww.
"Nap time with Harper!" Beckham wrote in her Instagram Story on Sunday. "Spice World has been on heavy rotation this holiday!"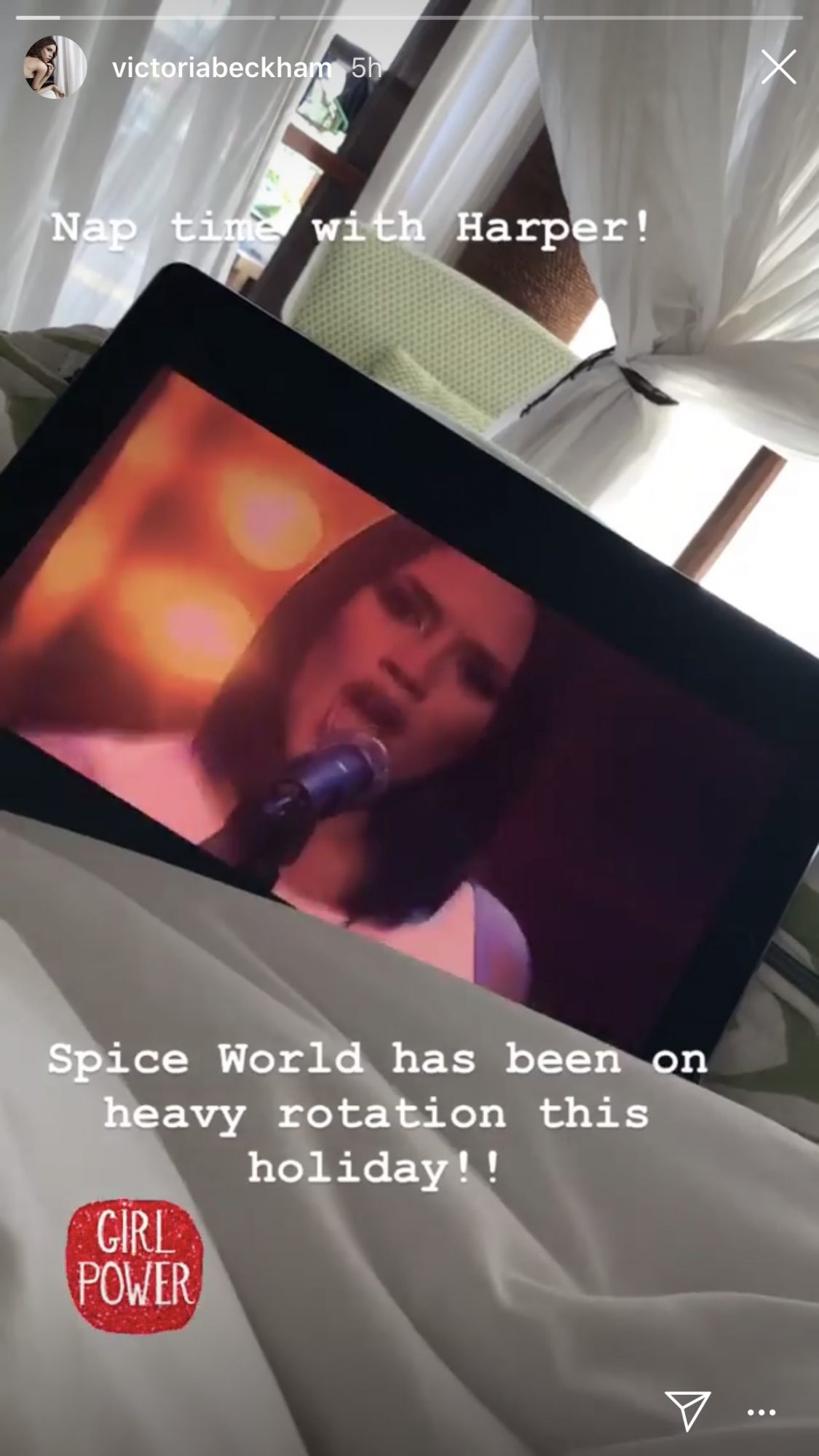 Beckham also shared some of Harper's thoughts, questions, and reactions to Spice World.
Apparently, Harper is "obsessed" with the Spice Girls' tour bus. We don't blame her. Remember how Baby Spice had her own swing, Sporty Spice had her own gym, and Posh Spice had her own runway? Harper also picked up on the "little Gucci dress" bit, saying she wants one of her own.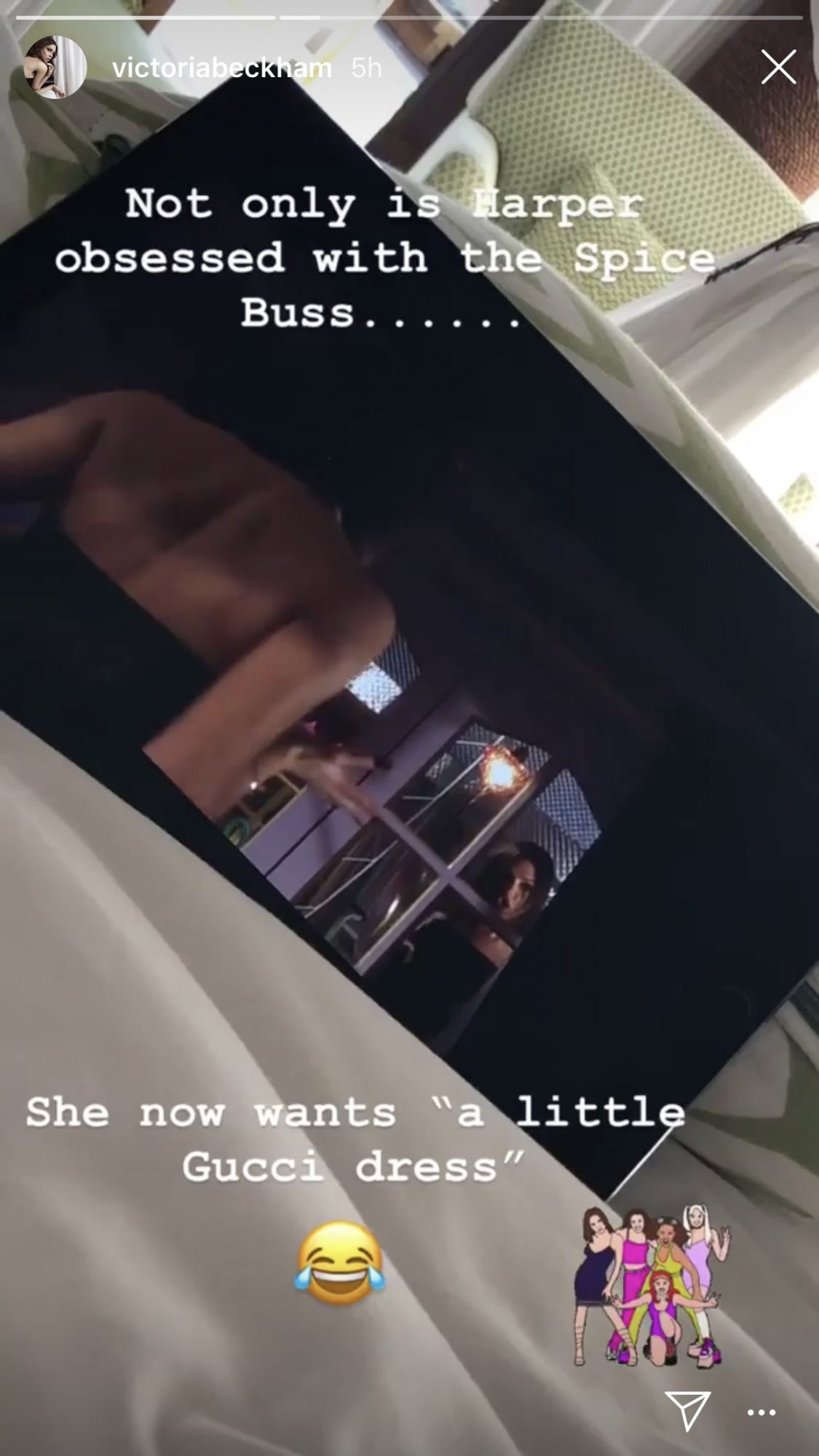 During the boot camp sequence, Harper asked her mom why she was the only Spice Girl wearing a dress instead of Army Fatigues. LOL.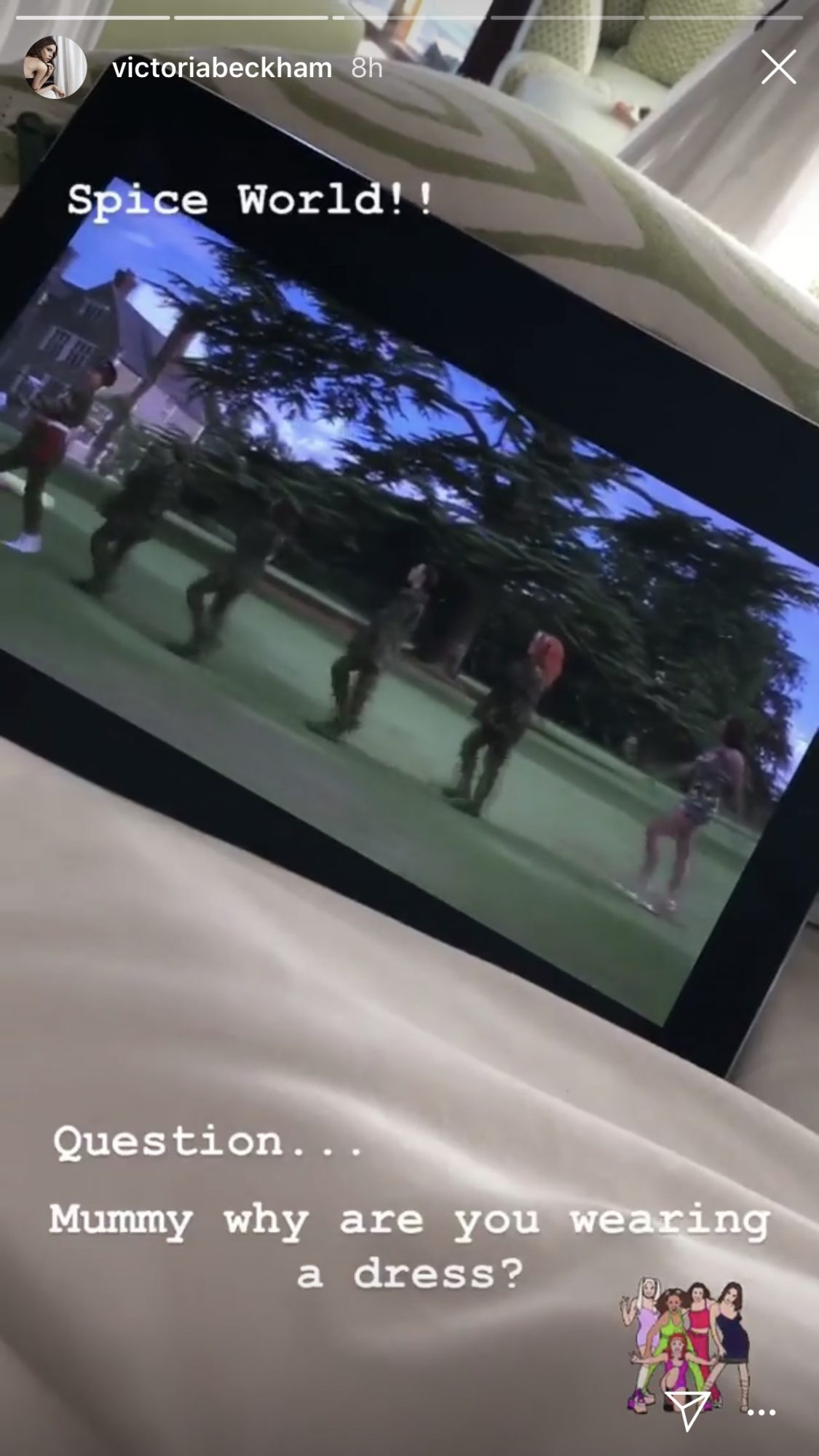 Great observations, Harper. From now on, we're going to call you Sleuth Spice. Also, can we come over and watch Spice World? We'll bring the Chupa Chups lollipops.