Victoria Beckham shared a pic of her husband and daughter in the most beautifully candid moment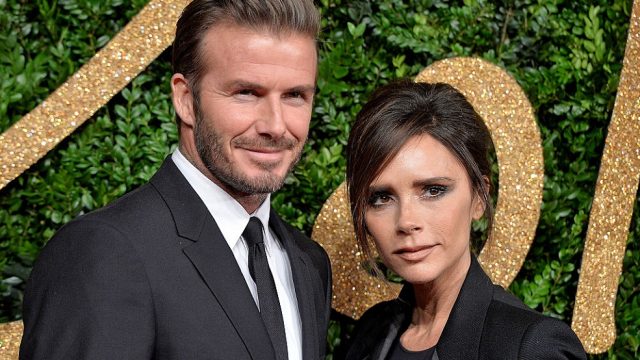 When we think of gorgeous families, these guys come to mind. Victoria Beckham posted a photo of David and Harper on Instagram, and it may just be one of the loveliest things we've seen in awhile. Seriously — it kind of looks like a photo that'd be used to sell frames.
Harper has a very distinct role in the Beckham family. Out of the couple's four children, she's the only girl. So while all of their kids are incredibly talented and special, this six-year-old knows how to stand out.
And just judging by his warm and sincere facial expression on David's face, we know that they've formed quite the special bond.
That right there? That's love.
Harper has been showcased quite a bit on social media, but honestly, we can't get enough. We're so happy that Victoria is open about posting some of her sweetest family moments.
David has proven that he'd do whatever it takes to make his girl smile. For one, he let Harper pick out a tattoo for him, which is extremely special. But body ink aside, he's quick to help her out. If you've been following him on social media, you might be familiar with the Disney castle.
Even though he seemed confused by the 4000 piece project, he still managed to put it together all by himself — probably because he knew it'd mean a lot to Harper.
We're sure that fathers everywhere could relate to his triumph and pride. We look forward to many more photos of Harper and her dad in the future.