Victoria and Brooklyn Beckham just had an adorable mother-son moment on Instagram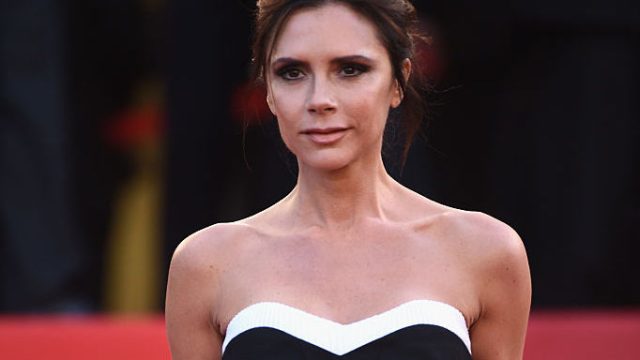 Victoria and David Beckham's son Brooklyn is 17-years-old, and that means he's almost a full-grown man human! Which is so crazy, because we remember when he was born.
Aaaand now we sound like grandmas. But seriously, when did he get so big?
Just look at the latest photo Victoria posted of her and Brooklyn because he TOWERS over her! (To be fair, she is tiny, but still!) Mrs. Beckham captioned the photo, "I had no idea I was so short X Special family time X Kisses @brooklynbeckham @davidbeckham X VB."
He's been taller than his mom for a while now, but like, not THAT tall.
Or maybe Victoria is just normally wearing heels?
Either way, she's got herself a tall and handsome young man who's clearly just as awesome as she is. 
Brooklyn also happens to look like a spitting image of his dad, which is obviously not a bad image to take on.
Those Beckham family genes are clearly priceless.