Victoria Beckham just did her makeup in five minutes flat and we're impressed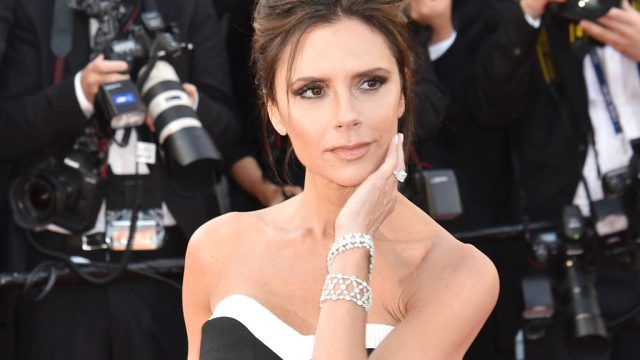 Have you ever seen Victoria Beckham *not*looking completely flawless? Probably not, because it has never happened.
Which is why it makes total sense that she's launching her VERY OWN MAKEUP LINE!
The limited edition cosmetics collection with Estée Lauder will be available in the U.S. and U.K. beginning September 13.
The line will consist of four small product collections dedicated to Beckham's favorite cities: London, New York, Los Angeles and Paris, according to Vogue.
The collections will include a nude lip gloss, pencil and lipstick, metallic eye shadows, foils, bronzer, a highlighter, Morning Aura illuminating cream and mirrors for the perfect makeup-applying lighting.
If it sounds overwhelming or time-consuming, don't worry. Beckham promises you'll be able to do a full face of makeup in under five minutes, and she took to Instagram to prove it in a new video for Vogue.
Watch has Beckham does her makeup flawlessly in just five minutes (and check out the sneak peak of her eyeshadow, eyeliner and highlighter):
Obviously the clip is edited for Instagram time-constricting purposes, but you get the gist.
We're so excited to try the new line, and it seems as though Beckham is just as excited as us, if not more (which is totally adorable).