Victoria Beckham got a haircut in the back of a car, because getting glammed knows no boundaries
If there's one thing we didn't expect to learn about Victoria Beckham, it's that she's not above getting a haircut in a car. On her way to the People's Choice Awards, that's exactly what she did. With the help of her hairstylist, Ken Paves, she walked the red carpet with a chic low pony, loose bangs, and no split ends in sight!
So why was Posh Spice getting ready in the back seat of a car in the first place? Well, when you're Victoria Beckham, your time is precious. The fashion mogul took to Instagram Stories to document her car ride glam process. "We are now doing hair and makeup in the car, just having a quick haircut," she said. "Why are we doing this, Ken? Was someone late today? Was someone late, Ken? Is that why we were literally getting ready in the car?" He responded, "I'm never late."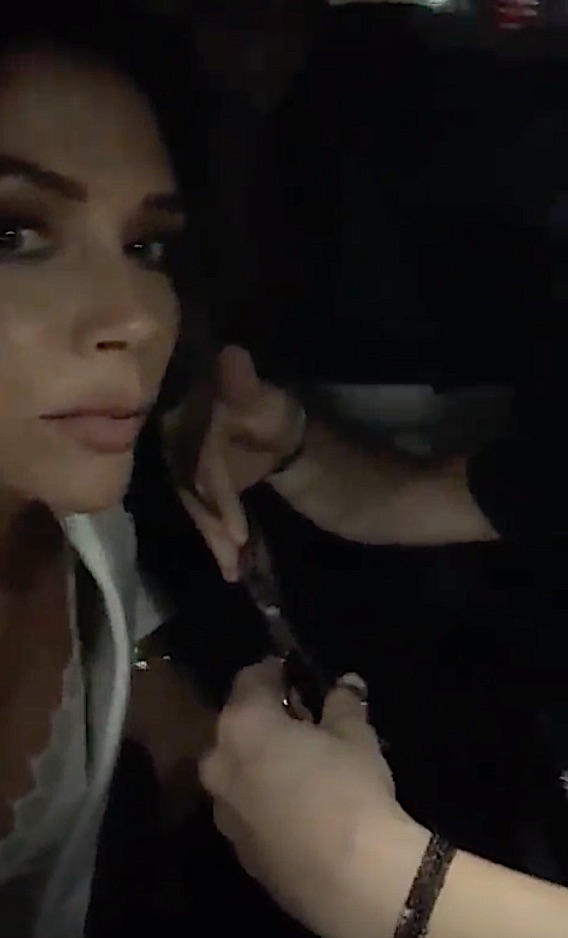 Still putting her hairstylist on blast, Victoria said she also had to do her makeup in the car because of Ken's tardiness. You can see her makeup artist, Wendy Rowe, blending her makeup out with a sponge. Ken added, "Although, we're driving around 'cause we're early." This is what we call the Rashomon effect.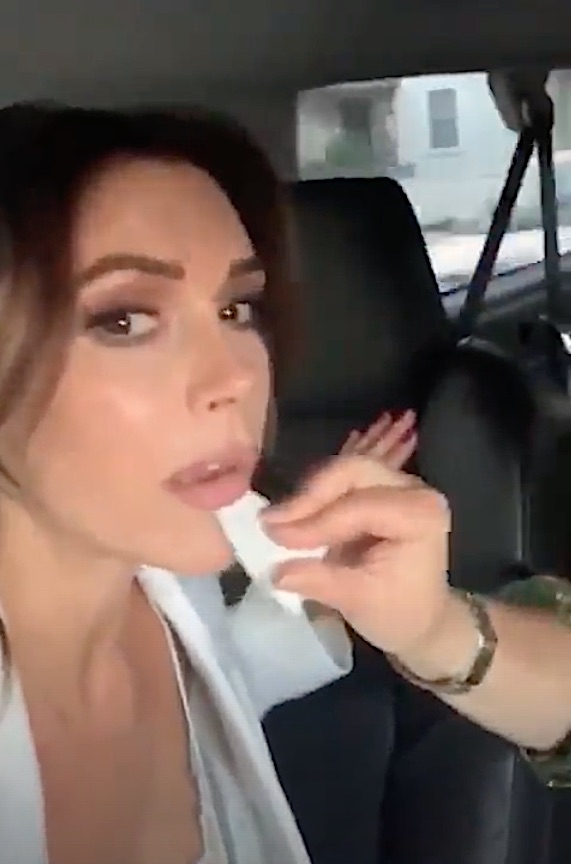 In Victoria's Instagram Stories, it appeared she started getting ready in a room, not a car. She wrote, "It's serious stuff this hair and makeup." But all jokes aside, the designer won the first-ever Fashion Icon Award at the People's Choice Awards on Sunday night (November 11th). During her acceptance speech, she added a sweet tribute to the firefighters working tirelessly to contain the fires in California.
Even though she got ready en route to the star-studded event, Victoria looked flawless on the red carpet. No one would have ever guessed she got a quick haircut and the rest of her makeup done in a car. We stan a relatable beauty queen.