This vibrator will order pizza for you, because we *can* have it all
If you've ever masturbated and then immediately craved a cheese pizza, boy, do we have the time-saver for you. CamSoda, which is primarily a webcam and XXX VR company, has just announced a new vibrator called the RubGrub. Get ready for this: The RubGrub is a vibrator that will order you a pizza from Domino's after you…get down. We're not kidding.
According to a press release by CamSoda, the RubGrub has "an internet connected button (similar to the Amazon Dash Button) that is affixed on the end of the vibrator. The button has payment/delivery and order information, which is programmed into it at the time of purchase and connects to Domino's through its pizza-ordering API. When a user is done 'using' the vibrator, they push the button, which places a delivery order for a large cheese pizza."
It doesn't seem all that different from masturbating and then ordering a pizza, but we guess the two separate steps is just one too many steps.
The company mentioned that it plans to add more restaurant chains in the coming months, so if you crave Chinese food or tacos during a vibe session, you'll soon be taken care of. The RubGrub does require that you set up your billing and delivery information one time on their app, but after that cheese pizza is only a button push away. We suppose you don't even need to masturbate, you could just push the button for pizza. But that would be no different than Domino's "The Easy Order" button, which already exists. Using the vibrator before adds a little something extra.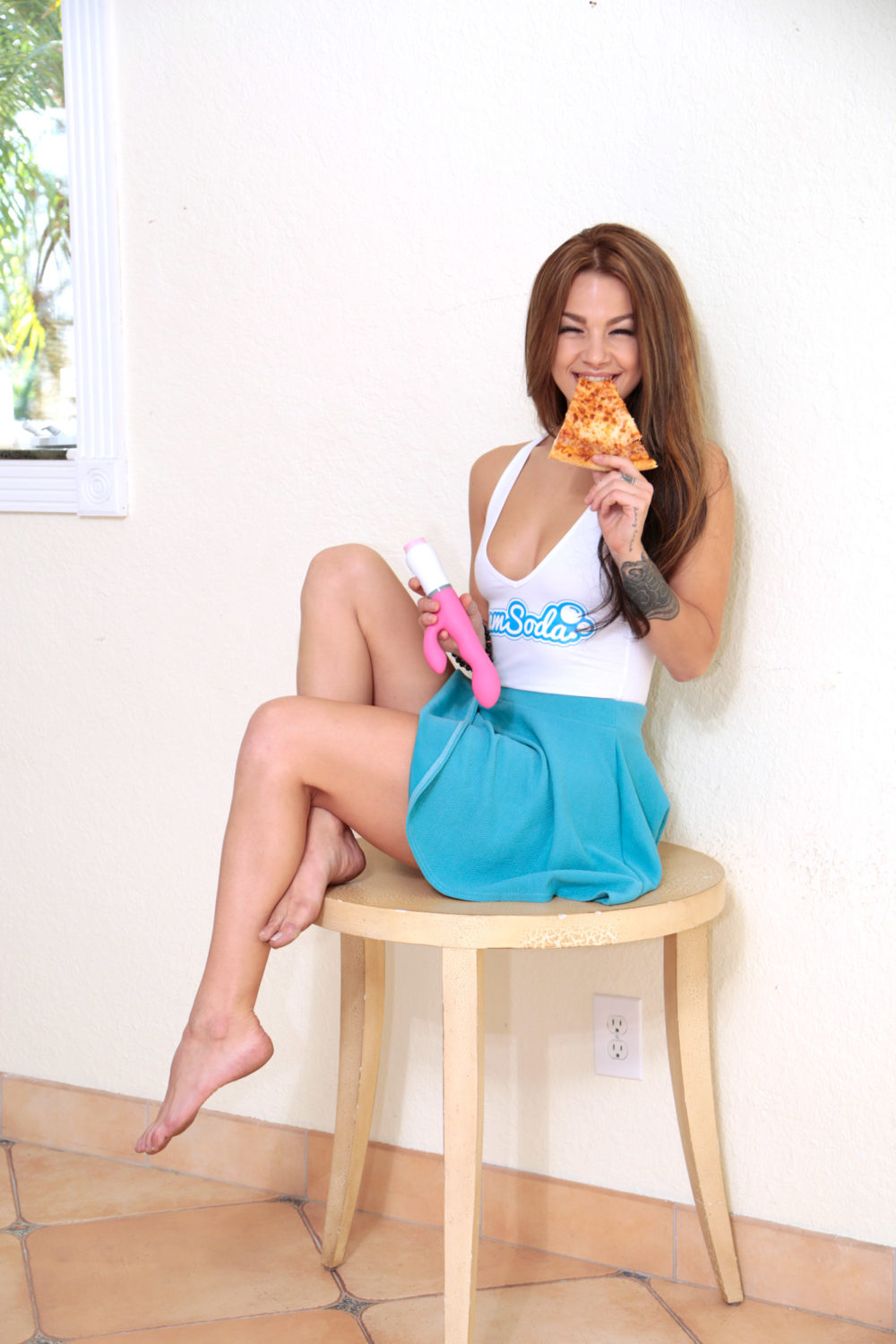 Everyone masturbates on a stool in a cute outfit, right?
RubGrub will be available for purchase in the coming months for a low $19.95, which is a fair price for a vibrator, pizza vibe, or otherwise.