Vetements launches LGBTQ tribute collab, and it's selling out FAST
From what may be the year's most ubiquitous fashion label comes a capsule sweater collection with a message. High-end clothing brand Vetements released an LGBTQ tribute collab with Japanese label Comme des Garçons, and the sweater collection is selling out fast.
The capsule collection includes three gay pride-themed garments, necessary in a year when gay and trans rights faced major attacks. There's a rainbow-striped sweater; a purple sweater with a double-sided battle axe across the center (a symbol of lesbian strength and pride); and a black-blue-and-white striped "Fetish" sweater with a red heart near the right shoulder, a nod to the leather pride flag, which celebrates bondage, domination, and S&M cultures.
Here's the gay pride sweater.
https://www.instagram.com/p/BOemilLDGV2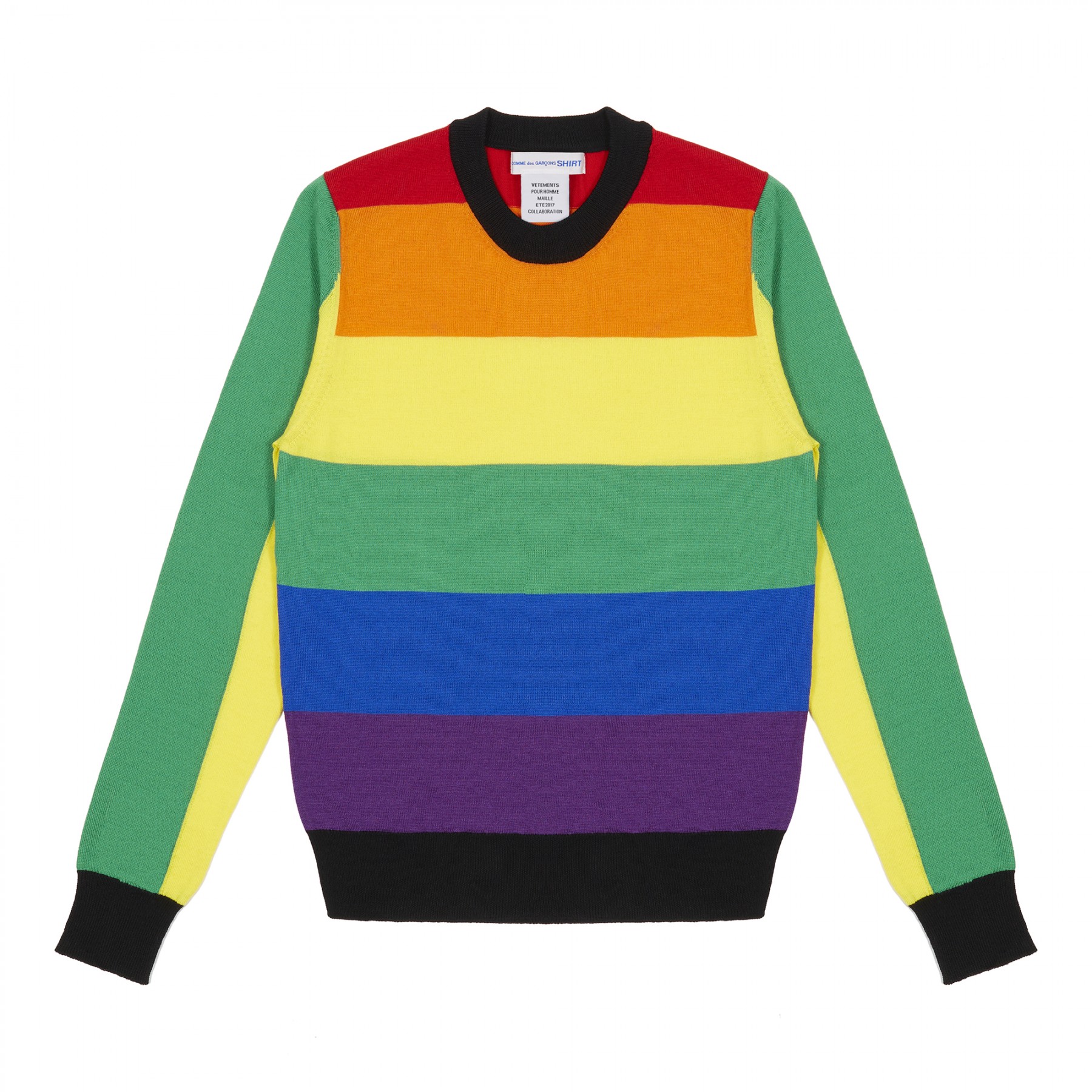 The lesbian pride sweater.
https://www.instagram.com/p/BOempZ-jVej
And last but not least, the kink pride sweater.
https://www.instagram.com/p/BOemlUlDuDg