Just a bunch of very attractive Ryan Kwanten images because you deserve them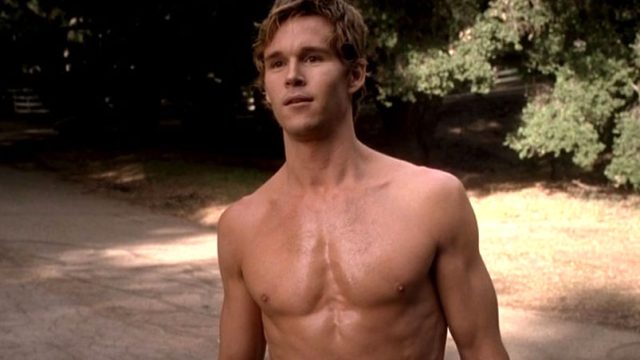 Australia has gifted us all with amazing things over the years like Uggs, Baz Luhrmann, and Chris Hemsworth's arms. But we have to say that one of our favorite Australian exports recently is gorgeous actor Ryan Kwanten. Now, if you were a fan of True Blood, then you'll remember him best as Sookie's insanely good looking brother Jason Stackhouse. I mean, as the resident eye candy of Bon Temps, he was basically unforgettable, right?! Some of you may even remember him from his turn as Vinnie Patterson in the Australian soap opera Home and Away.
Either way, let's just all agree we love Ryan.
 And because it's his 40th birthday today, here are a bunch of very attractive images of Ryan…because you deserve it. Happy birthday to Ryan us!
No shirts, no shoes…no problem.
https://shirtlessmalecelebs.tumblr.com/post/94481711544/ryan-kwanten
Lookin' at you. RIGHT at you.
Cleaning his way right into your heart.
false
So simple, yet so hot.
These eyes are only for you.
And let's not forget about THAT BACK.
Looking just as good in a plain old T-shirt, too.
Eatin' weird, but yet we still love it.
Listening to tunes, and PROBABLY thinking of you.
https://www.instagram.com/p/3sWG4xwHbA
Looking like a goofball while playing football, but he's shirtless, so that's A-OKAY!
And finally, here's Ryan holding a cat because WHY NOT.
https://adelllica.tumblr.com/post/108343198805
Happy 40th Birthday Ryan!
We can't wait to see what other beautiful things you gift us with in the next 40.