Fall fashion looks that are both stylish and empowering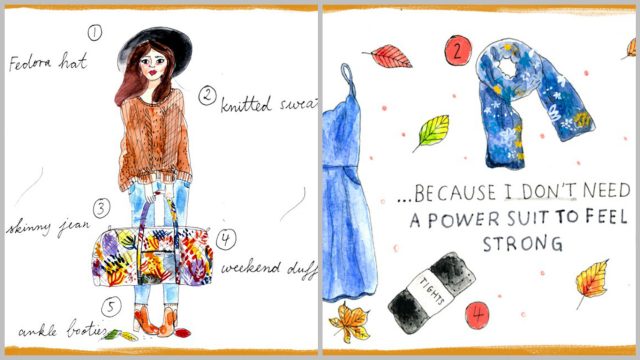 We love fall. We love watching the leaves change colors, going apple picking, and cozying up in comfortable sweaters and scarves. Now that it's September, it's almost cuffing season, and we're breaking out our favorite fall pieces—like these new Vera Bradley essentials—to celebrate.
Ready to dress the part? This pumpkin spice-inspired outfit is 100 percent fall. If we could wear one look for the rest of autumn, this would be it.
1. Black fedora hat
One of the best things about fall fashion is layering. You get to wear a button-down with a sweater, and then wrap a scarf around it. But you don't have to stop there! You can top it all off with a felt hat like this chic-but-simple black fedora. Because in the fall, more is more.
2. Knitted sweater
Fall colors are brilliant. As orange and yellow hues appear outside, they also appear in our wardrobes. This pumpkin-orange sweater makes the best autumnal-inspired outfit.
3. Super skinny jean
Fall is skinny jean season. Maybe it's because they pair so perfectly with oversized sweaters, or because they slide fuss-free into ankle boots, but during the fall we live in our skinny jeans. And we wouldn't have it any other way.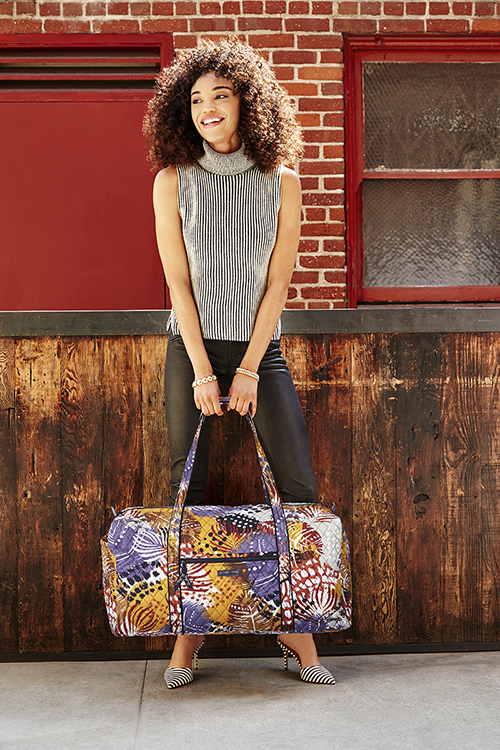 As the weather cools down, so do the colors of your wardrobe. When it comes to accessories, Vera Bradley has you covered. We're loving this duffle bag in the earthy, bohemian Painted Feathers print. Is it just us, or are you suddenly feeling the urge to plan a weekend getaway?
5. Ankle booties
The search is over: These are the most perfect shoes for fall. They're neutral but versatile, meaning you can dress them up with tights, or dress them down with leggings and an oversized scarf. We guarantee you'll wear them all season long.
Another reason we love fall clothing is because it makes us feel empowered. We're hardworking girl bosses by day, and fun-loving ladies by night. But no matter what time it is, we always feel the value of our femininity.
Vera Bradley knows there are a million reasons why #itsgoodtobeagirl, and they're on a mission to flood the world with all the ways the sisterhood rocks. Click here to share your reason!
Need some inspiration for dressing the part? These versatile pieces will make you feel like a strong, confident woman—plus make it easy to transition your look from day to night.
1. Dress
Goodbye power suit, and hello power dress. You don't need a stuffy outfit to own the room, and nothing says "I've got this" like royal blue. This frock is conservative enough to dress up for the office, and chic enough to dress down for happy hour.
The elegant-yet-casual look is a hard one to master, but we promise, it <em>is</em> possible. For the days you need to look buttoned up yet approachable, this pretty patterned scarf is your secret weapon.
3. Girl boss blazer
The blazer is the ultimate power move; it shows that you take your work seriously. But pairing it with a dress instead of pants hints that you don't take <em>yourself</em> too seriously.
4. Black tights
Pull the entire look together with some simple black tights. Now that's a fall outfit!