Venus Williams lip-syncing to Britney Spears is what you need on this Monday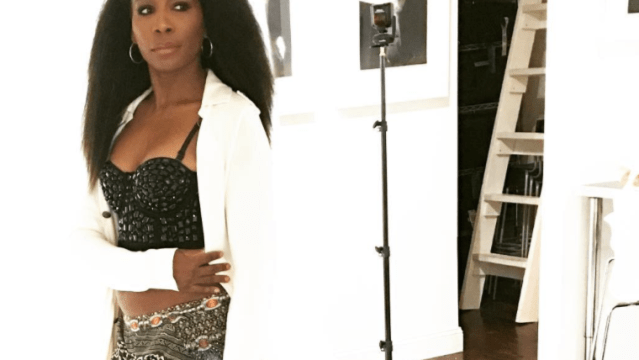 If Britney Spears is the princess of pop, then Venus is the co-princess (Shoutout Serena) of tennis. But today, those two worlds merged in this epic video of Venus Williams slaying for her life to "I'm a Slave 4 U."
But more on that later…let us investigate how this fateful day came to be.
https://www.youtube.com/watch?v=76pYZjhVylw?feature=oembed
Venus Williams turned professional in tennis at the age of fourteen. By the age of sixteen, Williams had played nine professional events.
Britney Spears signed as a Jive Recording Artist at the age of sixteen, debuting her album …Baby One More Time in early 1999, the year Venus Williams ranked World No. 3 in Women's Tennis.
In the year 2000, Britney Spears' second studio album Oops!… I Did It Again, debuted at number one in the US, selling 1.3 million copies. The album broke the SoundScan record for the highest debut sales by any solo artist. Just five months after the album's release, Venus Williams won the gold medal in the Olympic Games in Sidney.
At a press conference in Washington, D.C. in 2011, Venus suggested the two swap training sessions, Venus taking Britney to the court, and Britney taking Venus to the dance floor.
https://www.youtube.com/watch?v=zdAT4QiRYEA?feature=oembed
In November 2016, Venus Williams danced on Twitter to Spears' "I'm a Slave 4 U," showing once and for all that the two are kindred spirits
false
The high-achieving girls who made simultaneous headlines of the 1990s and early 2000s, have become the accomplished role models of the 2010s. They've shown the world what females can do. And the answer is everything.