Venus is entering Gemini this week, and this is how it will affect your zodiac sign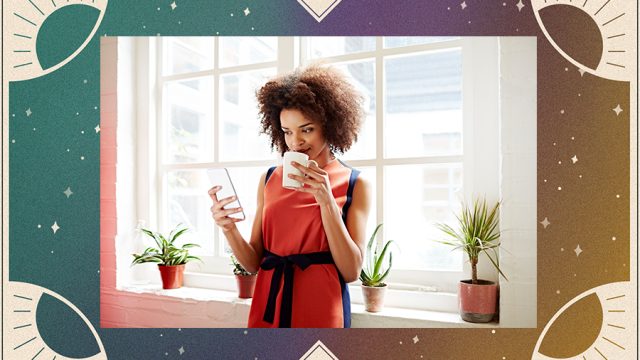 On April 3rd, Venus—the planet of love and money—enters airy Gemini. During this time, you will place an importance on intellectual matters and even find the minds of others to be sexy, as connecting to others and discussing feelings will be pivotal.
A few days after Venus enters Gemini, on April 9th, the pre-retrograde phase of the upcoming Venus retrograde will begin, which officially kicks off on May 13th and lasts until June 25th. The post-retrograde zone lasting until July 29th.
Venus retrograde in Gemini will allow you to sort out karmic issues and deal with past relationships in an analytical way. You will detach from emotion and decide who and what energy you want in your life going forward. You will also find inventive ways to manifest money. Emotions and sentiments may get foggy, but you will be able to gain clarity and have a deeper understanding of matters and relationships by the end of the transit. You will come out on the other side of this cosmic phenomenon stronger and wiser.
Here's what's in store for each zodiac sign:
ARIES
It's time for you to express yourself. Choosing flowery words is key now when letting others know how you feel. Not only will it help evolve relationships, but people will be open to discussing concerns with you. Remember these sage words of wisdom: "You can attract more bees with honey."
TAURUS
Money isn't a funny matter right now. Your finances are a bit out of whack, causing you a lot of stress—but don't despair. You have the power and creativity to think about unique ways to increase your cash flow. With a little ingenuity, you can boost your bank account in no time.
GEMINI
Your peers are drawn to your charisma and charm, which is making you feel like the center of attention. However, don't get too caught up in receiving affections from them, as it may inflate your ego. Stay humble and don't get too much of a big head from their endless flattery.
CANCER
It's time to face facts, Cancer, as socially distancing has helped you take time off from others and rest in your cocoon. Now that you've rested and strengthened your healing powers, you're wanting to give back to those in need and help out humanity. After all, you're the loving nurturer of earth.
LEO
Friends are the source of inspiration. After all, they are always on your side and rooting for you to win at life. Take time out of your day and call your besties to let them know how much you care and value them. Embrace love and your feels right now.
VIRGO
You've been reassessing your professional visions and trying to change the trajectory of your career. Your current goals are shifting, allowing you to become more focused on humanitarian projects and nonprofit work. Reach out to organizations who share the same charitable beliefs as you and discuss volunteering, if you can.
LIBRA
While most people are dreaming about going away on a fun vacation (although it's not in the cards at the moment), you're taking it a step further than all of us. You're bringing your wanderlust sentiments to your home by adding beachy decor and a makeshift Tiki bar.
SCORPIO
It's never too late to set boundaries with others—even if it's hard to do. You don't want to set limits with your friends or family, but you're finding that it's essential at the moment, as they're overstepping in certain areas within your life and offering unsolicited advice.
SAGITTARIUS
It's been a long road towards finding emotional bliss with your boo. Now, you're finally in a great space and place with your S.O. However, you may get too heady and overthink conversations and situations. Lean into your intuition and trust your heart before making final decisions about your relationship.
CAPRICORN
You've been working twice as hard on work projects. Now, your body is exhausted. Allow yourself to have some much-needed chill time in which you decompress with a hot bath and mindful meditation. Connect your body, mind, and spirit to unwind and relax. After all, you totally deserve it.
AQUARIUS
Get your flirt on, BB! Connect with a crush and slide into their DMs with a sweet message. You'll get a response in no time that will be promising and even reciprocates your amorous feelings toward them. Don't be shy! Call them on FaceTime to step up your romantic game.
PISCES
You're now in the mood to hygge up your vibe. This means you'll be trading in your high-heeled sandals for a pair of UGGs and your mini skirt for sweatpants. Did we mention that your Snuggie and a cup of frozen hot chocolate will both be staples, too?