9 vegetarian Thanksgiving entrée ideas that are way better than Tofurky
Skipping the turkey this year?
If you are hosting a meatless Thanksgiving meal or have vegetarian friends or family coming over for dinner, then this one's for you! There are plenty of vegetarian Thanksgiving entrées to serve at your holiday celebration besides the dreaded Tofurky. How about pumpkin chili or creamy polenta? Even carnivores will be asking for seconds.
So while your veggie friends and family could probably make-do with filling their plates with mashed potatoes and other vegetarian-friendly sides, impress them with your thoughtfulness this holiday by cooking up one of these delicious vegetarian Thanksgiving entrées just for them.
Vegetarian pumpkin lentil chili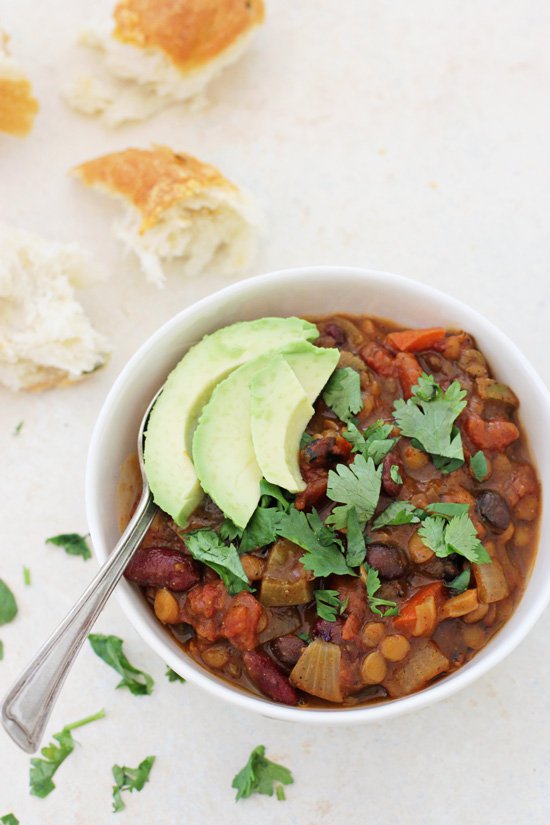 If you love eating chili on cool fall days, why not serve it at Thanksgiving? The pumpkin makes this recipe from Cook Nourish Bliss extra-festive for the occasion, but, rest assured, but this vegetarian chili still has a classic taste.
Creamy roasted Brussel sprout and quinoa gratin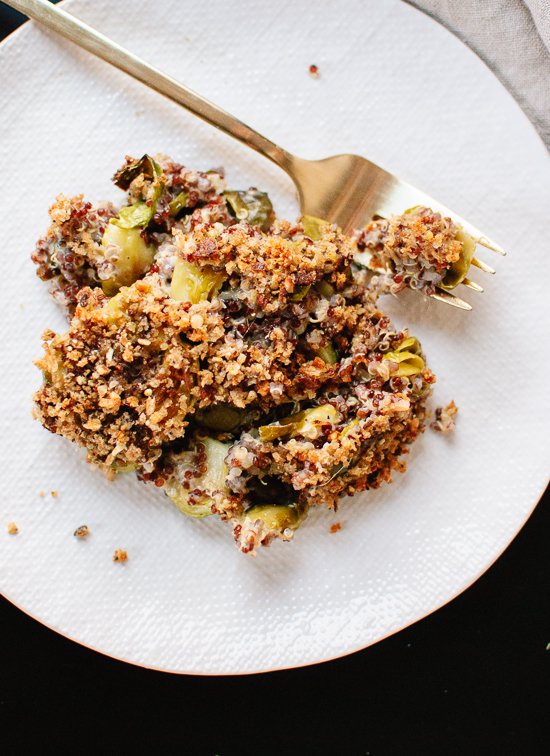 Who needs green bean casserole when this creamy, cheesy roasted Brussel sprout and quinoa gratin recipe from Cookie and Kate is so much more delicious?
Vegetable pot pies topped with sweet potato biscuits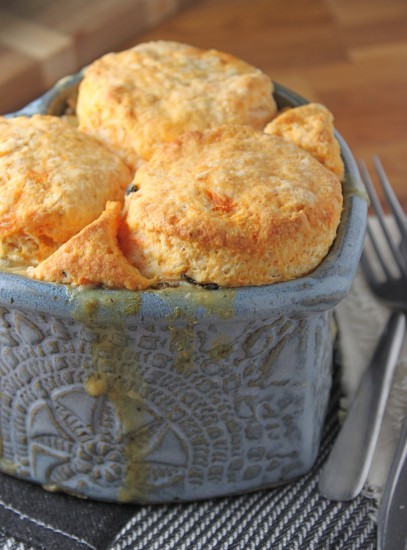 Thanksgiving calls for comfort food, then it doesn't get much more comforting than a helping of one of these veggie pot pies topped with sweet potato biscuits from Five and Spice.
Roasted pumpkin and smoked blue cheese lasagna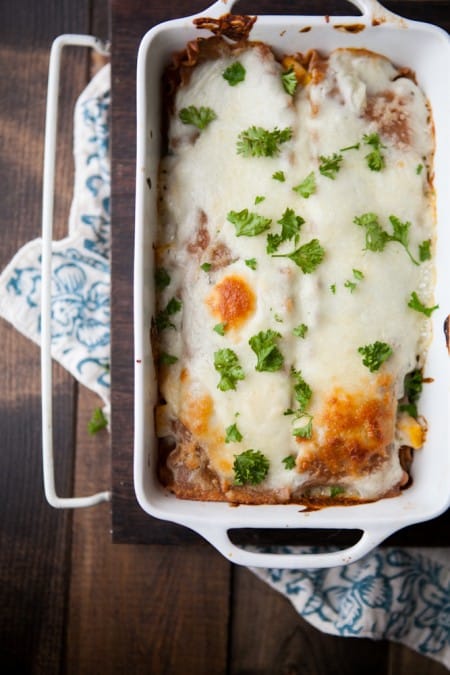 This smoked blue cheese and roasted pumpkin recipe from Naturally Ella features an intriguing flavor combination. It elevates what could be an everyday lasagna dish to a Thanksgiving show-stopping entrée.
Butternut squash gnocchi with whiskey cream sauce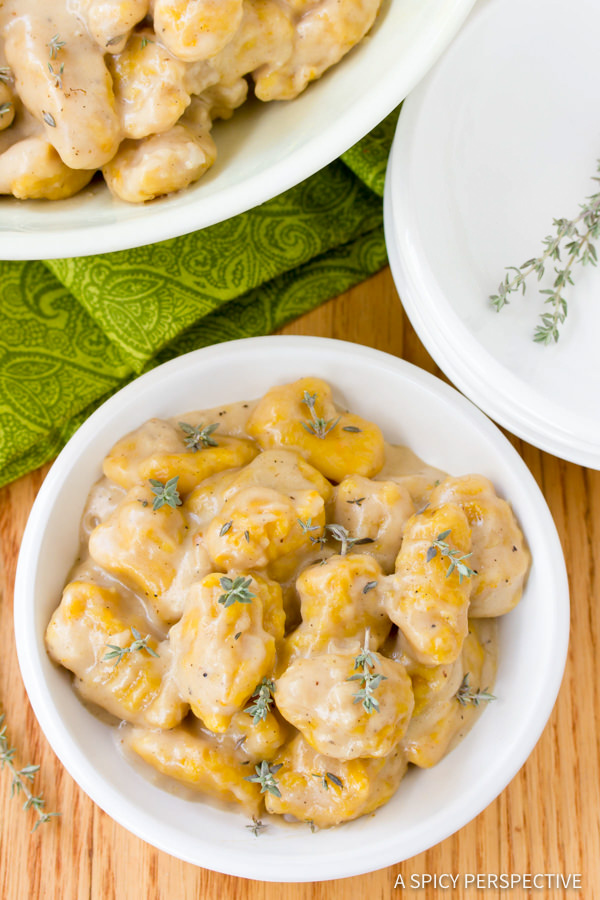 If you like Trader Joe's frozen sweet potato gnocchi, you and your Thanksgiving guests will go wild over this homemade butternut squash version from A Spicy Perspective.
Roasted sweet potato, caramelized onion, and gorgonzola quiche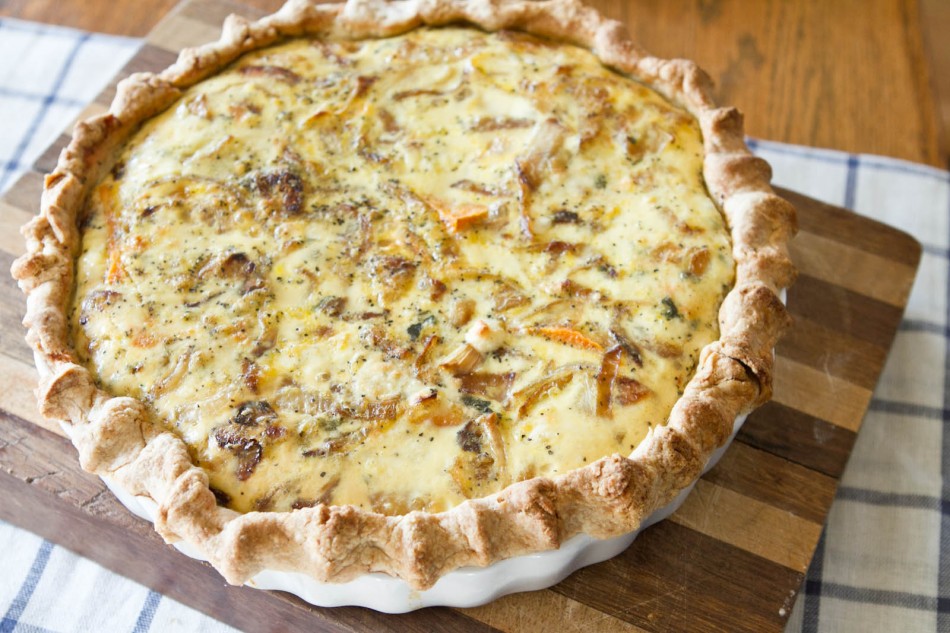 Maybe it's because it's round like a pie, but this roasted sweet potato, onion, and cheese quiche from Naturally Ella seems like it would fit right in on a Thanksgiving dinner table.
Kale salad with butternut squash, chickpeas and tahini dressing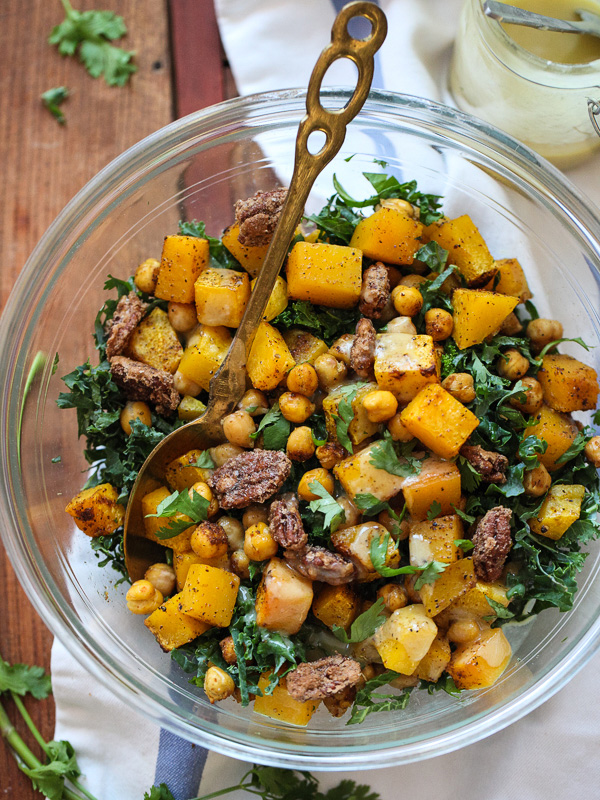 We normally would classify a salad as a Thanksgiving starter or side, not a main dish. But when it's as hearty as this one from Foodie Crush, we'll make an exception! This recipe calls for butternut squash, chickpeas, and candied almonds, making the salad worthy of the entrée label.
Creamy polenta and mushrooms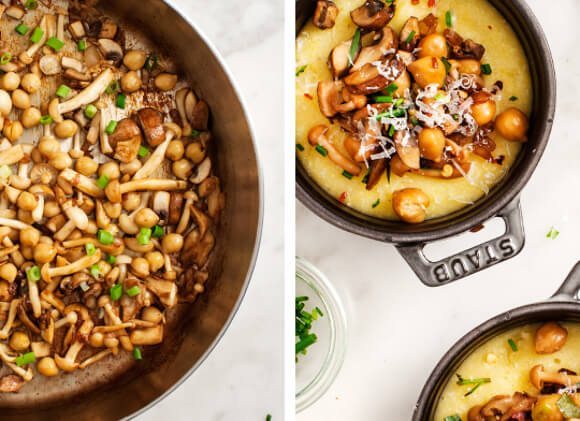 Featuring mixed mushrooms and cheese, this creamy polenta recipe from Love and Lemons is warm and cozy—just what a Thanksgiving main course should be.
Sweet potato mac and cheese with spinach
Macaroni and cheese is a Thanksgiving Day staple, and unlike the neon yellow variety, this homemade sweet potato version from Naturally Ella is holiday-appropriate.