Here are 9 vegetarian recipes your meat-eating fam is sure to love
Although this is a world where carnivores and vegetarians peacefully live side by side, that doesn't mean their tastes will always match up. If you're a vegetarian living with friends, a partner, or family who are meat lovers through and through, you're bound to disagree every now and then on which dishes to cook for dinner. Some meat eaters claim that vegetarian and vegan food resembles cardboard, but that's only because their experience with it is limited, or because someone cooked them a particularly repulsive batch of tempeh.
Now's the time to prove everyone wrong who doubts the power of vegetarian grub. With all the resources out there these days, you have so many recipes at your fingertips that are healthy, luscious, and delightful enough to please anyone, regardless of their normal diet. From lasagna to pizza to chili, we've got your basic vegetarian dinners covered. In fact, these versions are so delicious you — and your family — might actually prefer them to the old ones that have meat in them.
1. Vegan Meatball Sub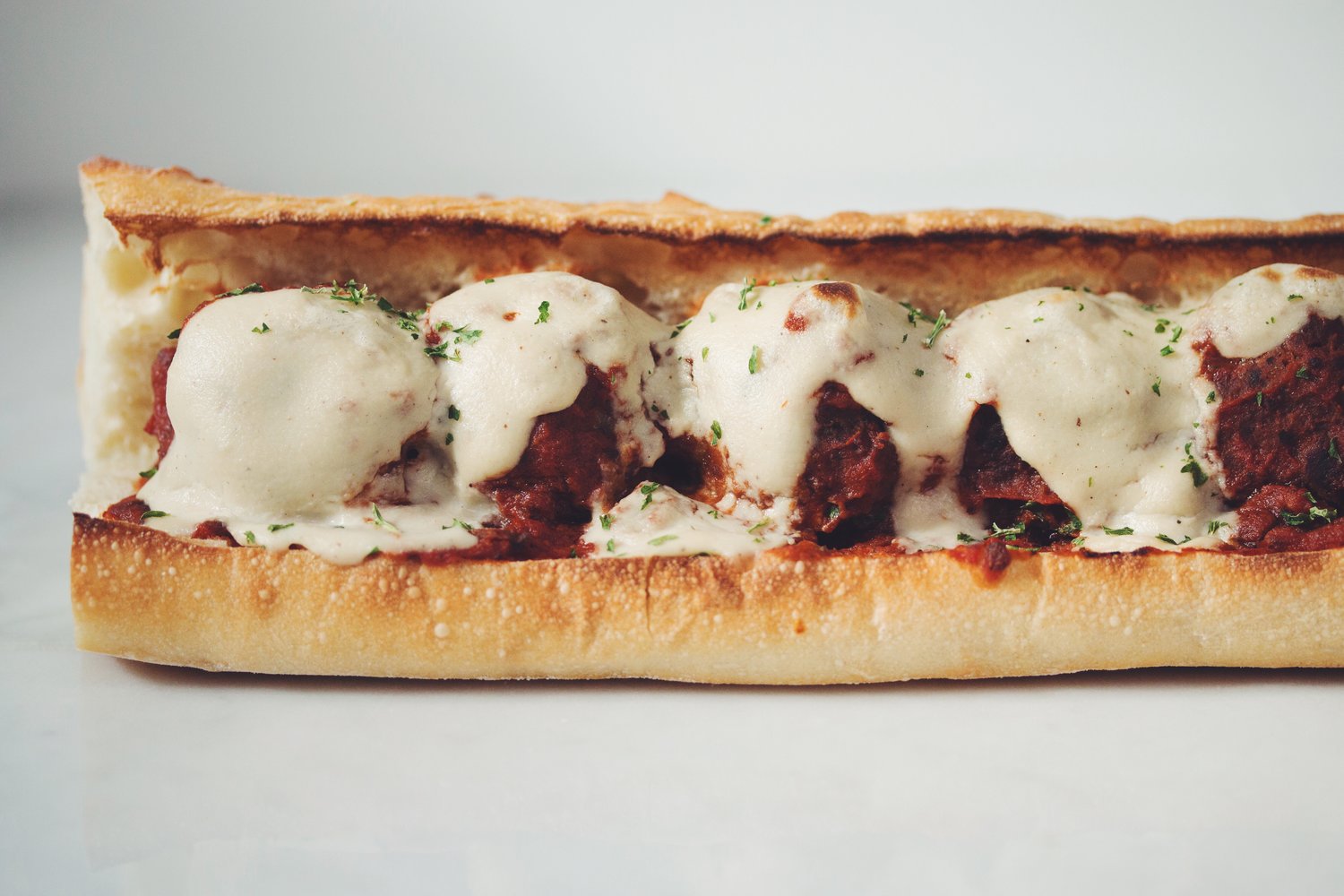 Who ever said you need meat to make something meaty? Hot For Food Blog brings you a crunchy, melty sandwich that will make everyone at the dinner table forget what beef even tastes like. Although it looks like your typical mozzarella cheese, it's actually made with cashews, so you don't have to worry about a tummy-ache from a dairy overload. If you feel lost at all along the way, just refer to the instructional video they've got posted on the page.
2. Garlicky Kale Pizza With Eggs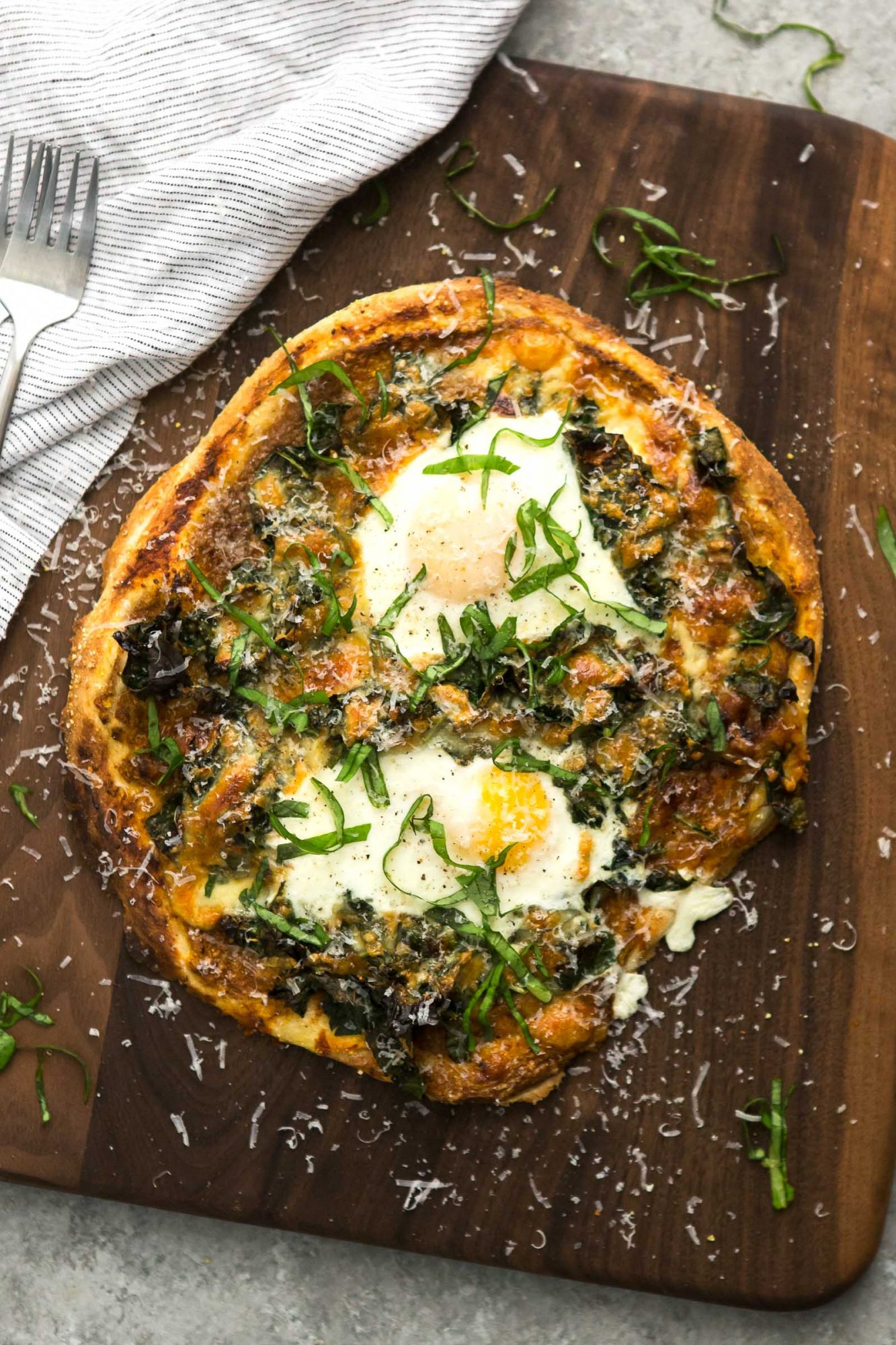 Some of the most popular pizzas out there today have meat on them — pepperoni, sausage, you name it. But this pizza from Naturally Ella is so full of flavor and vegetarian protein (who knew eggs would be so tasty on pizza?!) that nobody will ever guess it's meatless. Toss on all the fresh herbs you can possibly find to give it an extra kick.
3. Vegan Meatloaf With Chickpeas & Lentils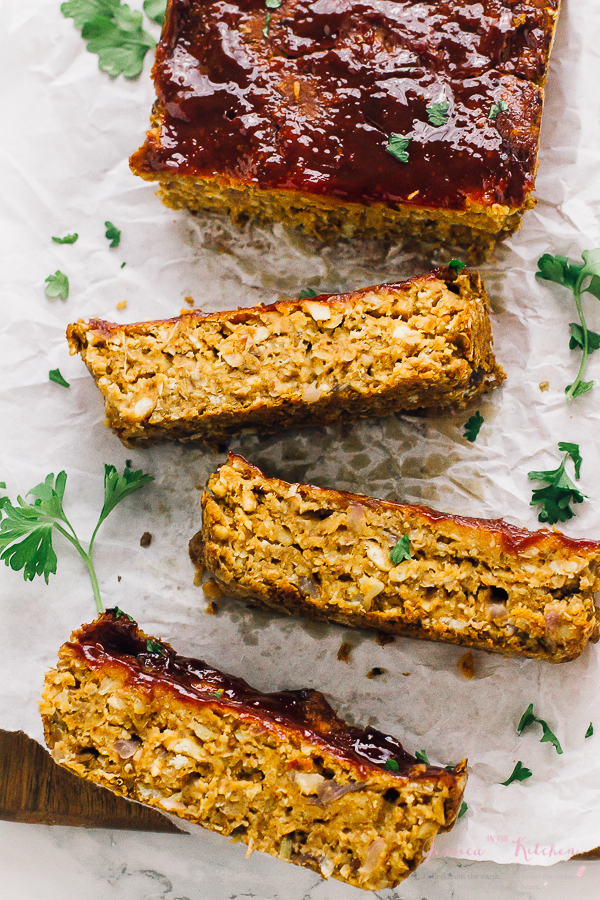 Chickpeas and lentils are packed with all kinds of nutrition that can certainly stand in for the kind of meat you usually find in meatloaf. Jessica In the Kitchen says she fed this veggie meatloaf to her 14-year-old brother and he devoured it in seconds. If it's teenager-approved, it must be delicious.
4. The Vegan Double Down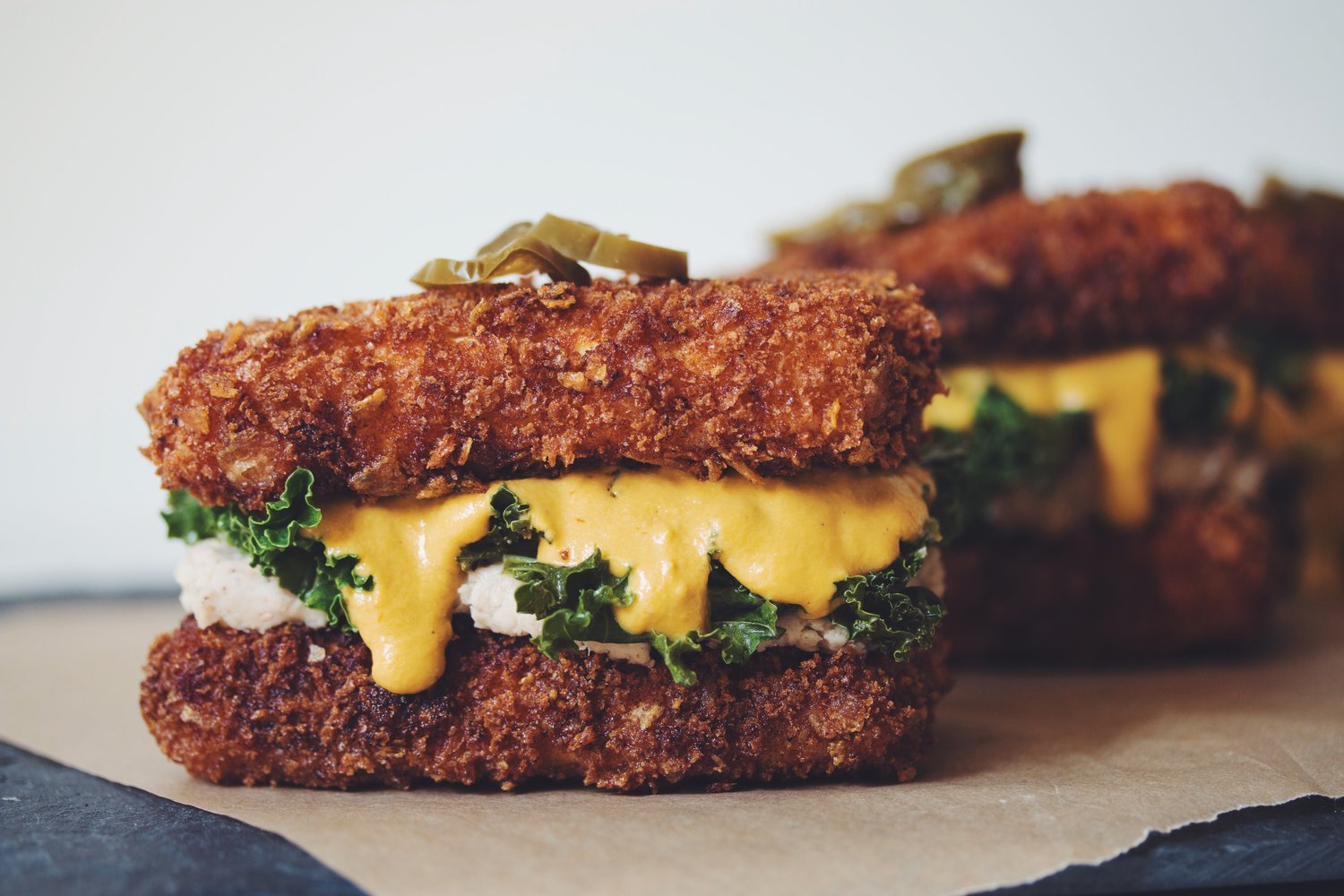 Hot For Food Blog will make you a vegan believer if you weren't one already. The outsides of this mighty sandwich are two fried patties made of tofu and breadcrumbs and potato chips. You can choose to make your own vegan nacho cheese sauce, or if you're okay with dairy, grab some of your favorite nacho cheese on your way home from work.
5. Spinach and Cheese Lasagna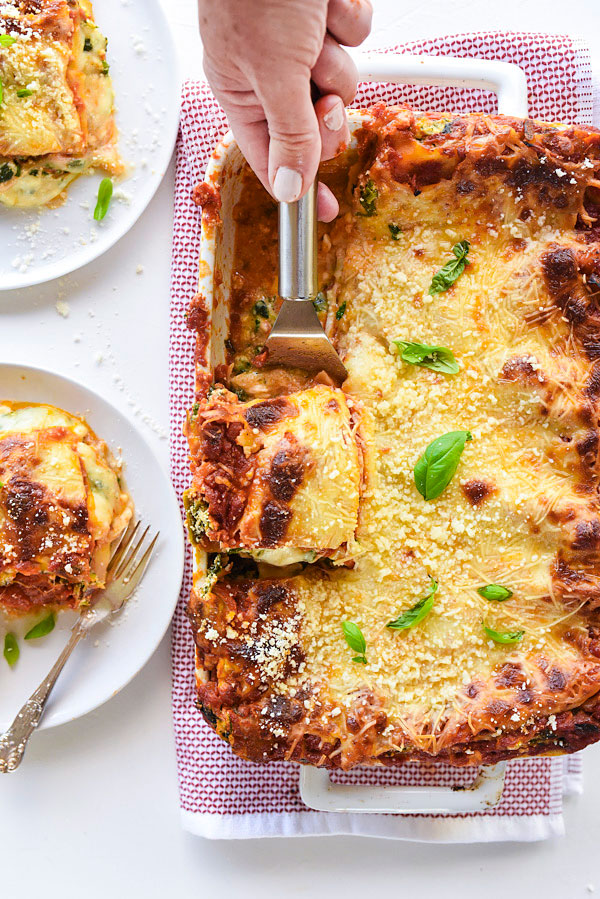 Perhaps the most comforting food in the universe, lasagna is the perfect thing to eat with your friends and family on a chilly night. Pick up three different cheeses and a bag of frozen spinach and you're off to a roaring start. If you've never made your own lasagna, not to worry. Foodie Crush makes the instructions easy as can be.
6. Stuffed Mushrooms with Coconut Bacon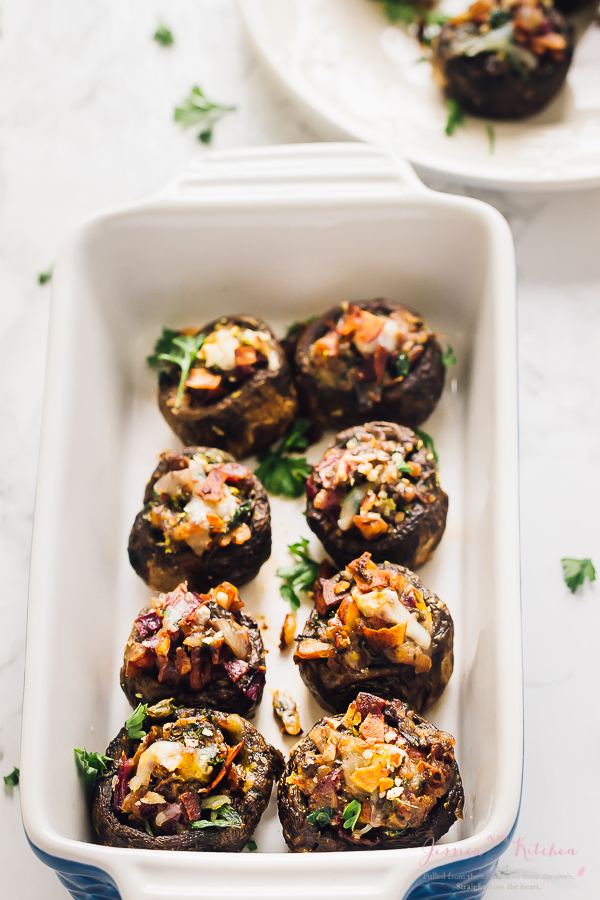 Homemade vegan bacon sounds a bit frightening at first, but trust Jessica In the Kitchen to walk you through the process. Don't tell anyone it's not real bacon and see if they can figure it out on their own. Combine that with mushrooms, walnuts, parsley, and mozzarella, and you've got a fine vegetarian dish (or vegan, if you'd like to use dairy-free cheese).
7. Chipotle Black Bean Chili
A robust chili will make even the most stressful of days fade away. Naturally Ella brings you a vegetarian black bean chili made with bulgur, tomatoes, adobo sauce, paprika, and coriander. All you've got to do is toss everything in a slow cooker and wait for it to come together on its own. It's easy to make this recipe in bulk, so cook up as much as you can and save the leftovers for a rainy day.
8. Healthy Loaded Vegan Nachos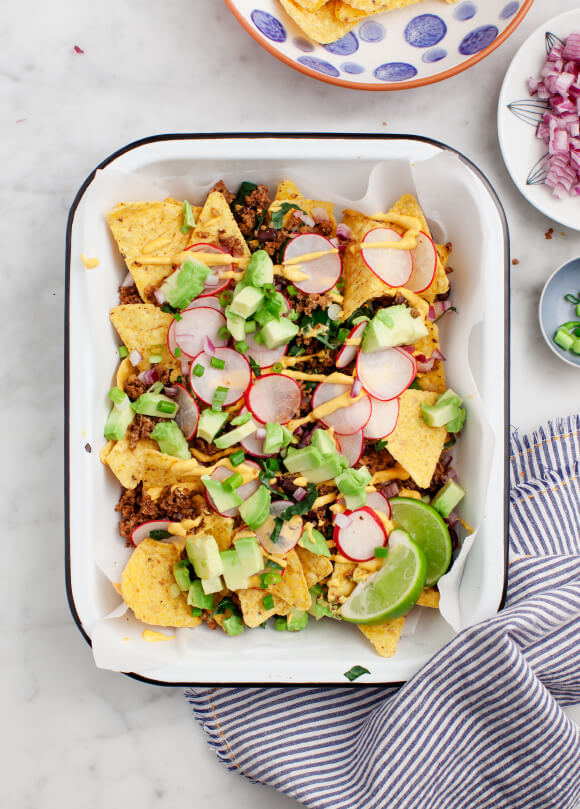 Nachos are the ultimate family food to dig into on a weekend evening. This nacho recipe from Love and Lemons is made with homemade meatless meat, which consists of mushrooms, walnuts, black beans, and yummy spices. Hearty and nourishing, this vegetarian dish will please just about anyone. And don't forget to dump on your favorite hot sauce.
9. Pumpkin Black Bean Burgers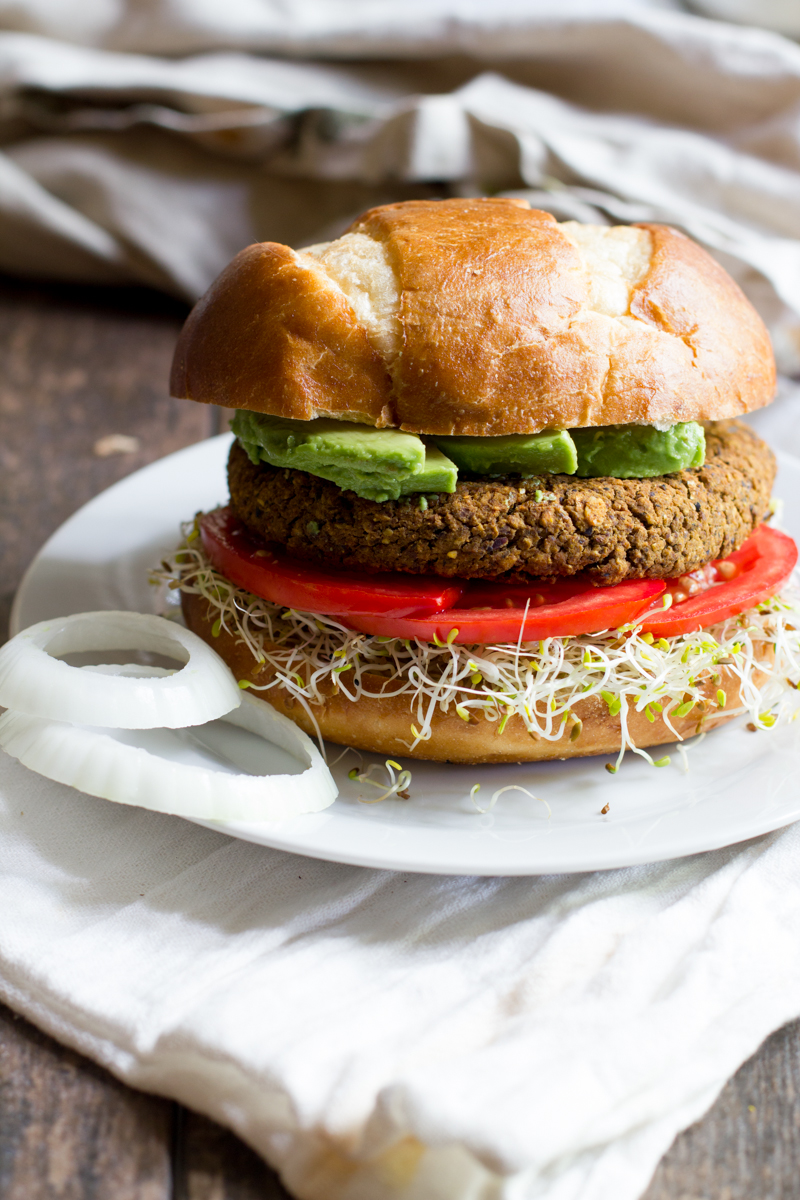 You know those sad frozen veggie patties you can get in the health food section at the grocery store? Well, these burger patties from Wholefully are nothing like that. Pumpkin, oats, and black beans make up the base for these patties, along with garlic, chili powder, and cumin. Tack on all your favorite burger toppings to make it a memorable meal. Nobody will be upset if you chose to leave the beef in your fridge.