14 vegan Super Bowl recipes that will make even your meat-lover friends drool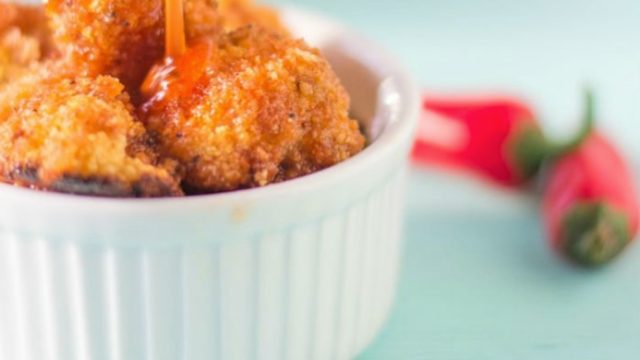 The Super Bowl, as much as we love it, is not known for being especially vegan-friendly. For a lot of people, Super Bowl party snacks mean creamy dips, chicken wings, mini meatballs, and ALL the cheese. That's all well and good, but if you're vegan, you often find yourself pretty hungry.
To ensure that doesn't happen, take some time to whip up your own vegan Super Bowl recipes (or just make one for that special vegan in your life!).
The recipes below prove once and for all that "vegan" and "Super Bowl snacks" can absolutely go together. Some are a little more work-intensive than others, so pick whatever works for your Super Bowl Sunday schedule. Now, get ready to show everyone that you definitely don't need cheese and meat to have a mouth-watering game day dish.
1. Shaved Brussels Sprout Potstickers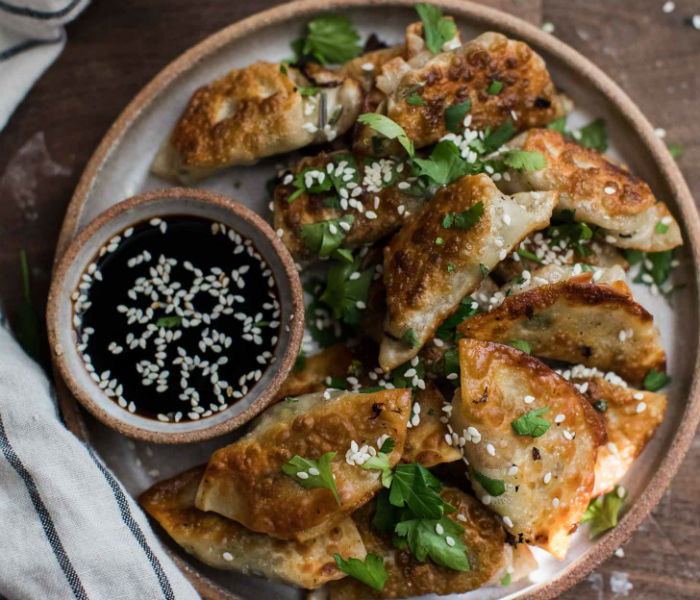 Potstickers are a perfect finger food, and ergo great for parties. These shaved Brussel sprouts potstickers are both unique and delicious. See full recipe here.
2. Roasted Shishito Peppers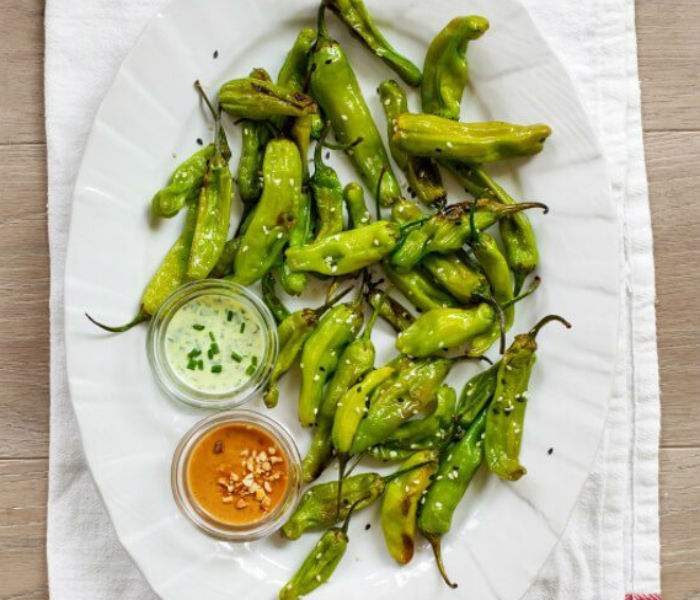 If you're looking for something simple, fast, and inexpensive, try these roasted shishito peppers. You can make the dipping sauces, but honestly, they don't even really need it. See full recipe here.
3. Cauliflower Bites in Honey Sriracha Sauce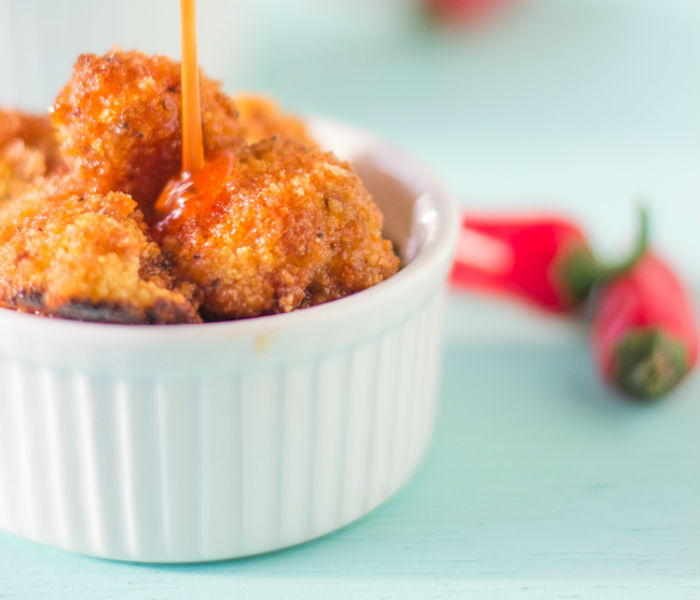 Do a vegan play on buffalo chicken bites with this recipe, which uses cauliflower in a spicy and sweet sauce everyone will love. See full recipe here.
4. Caponata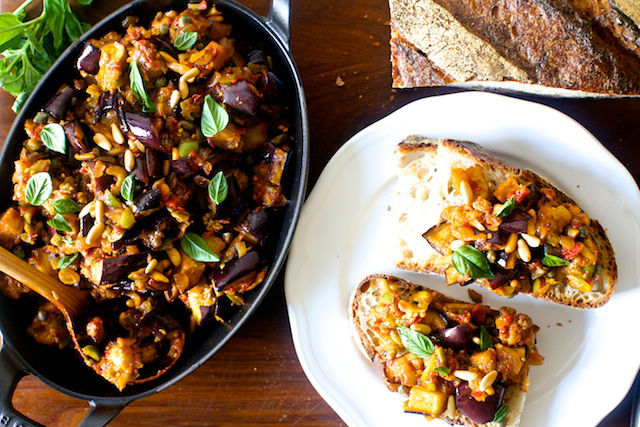 Caponata might not be the first thing that comes to mind when you think of Super Bowl foods, but it's always delicious and will definitely work. Made with eggplant and other veggies, it's filling and flavorful. See full recipe here.
5. Cumin Lime Roasted Sweet Potatoes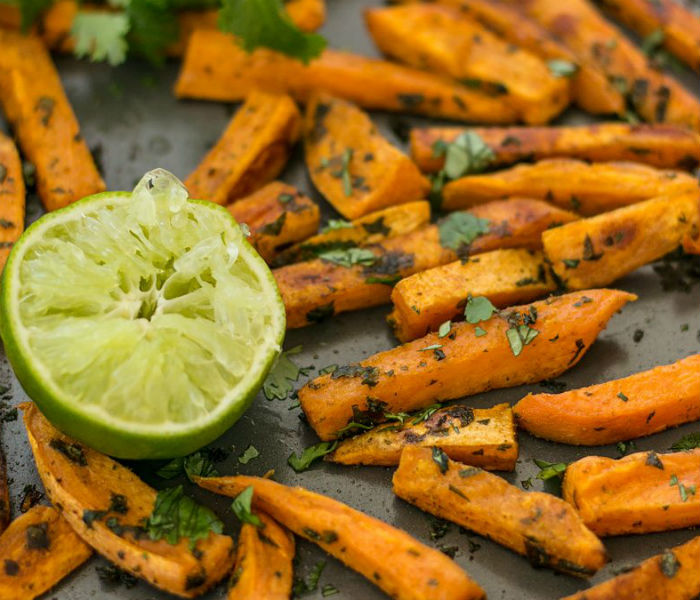 Regular fries are great, but sweet potato fries can really hit the spot. Just be sure to make a lot, because these will be popular.  See full recipe here.
6. Loaded Vegan Nachos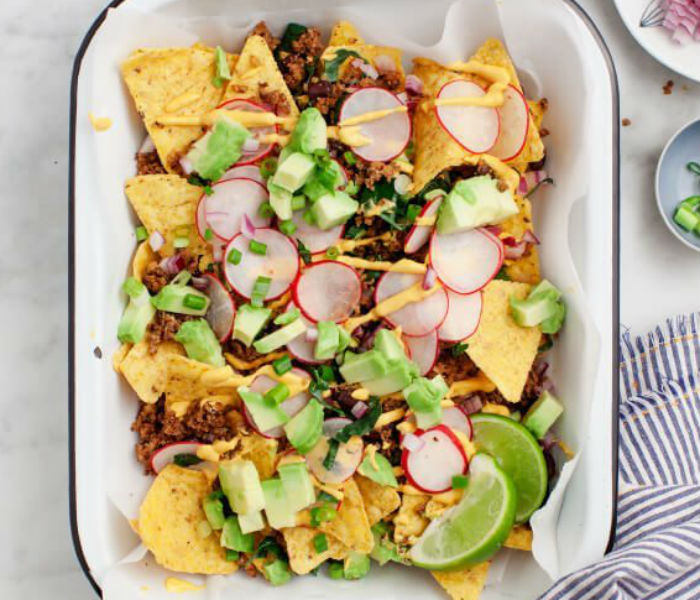 You definitely don't need to miss out on nachos if you're vegan. This recipe uses a mushroom-walnut recipe to make the taco "meat," and a cashew cream as the "cheese." See full recipe here.
7. Vegan Spinach Dip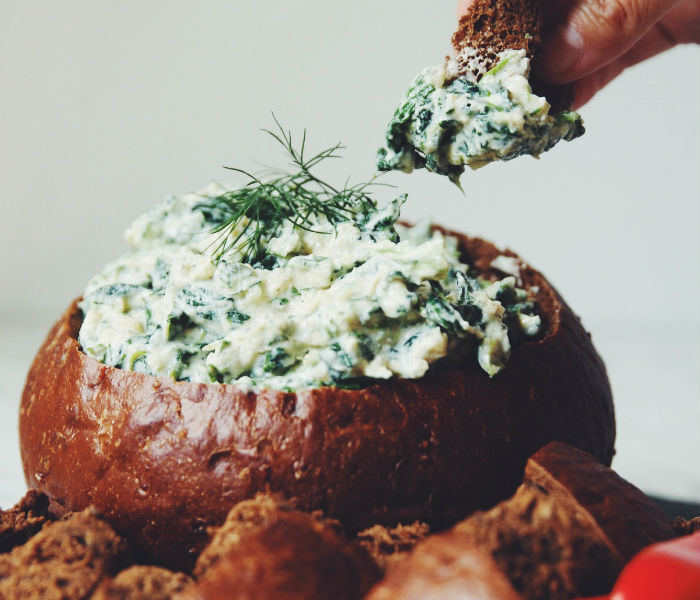 Traditional spinach dip is made with things like cheese, cream cheese, and mayo. This one is made with tofu, non-dairy milk, and tons of herbs and seasonings. See full recipe here.
8. BBQ Blue Cheese Lentil "Meatballs"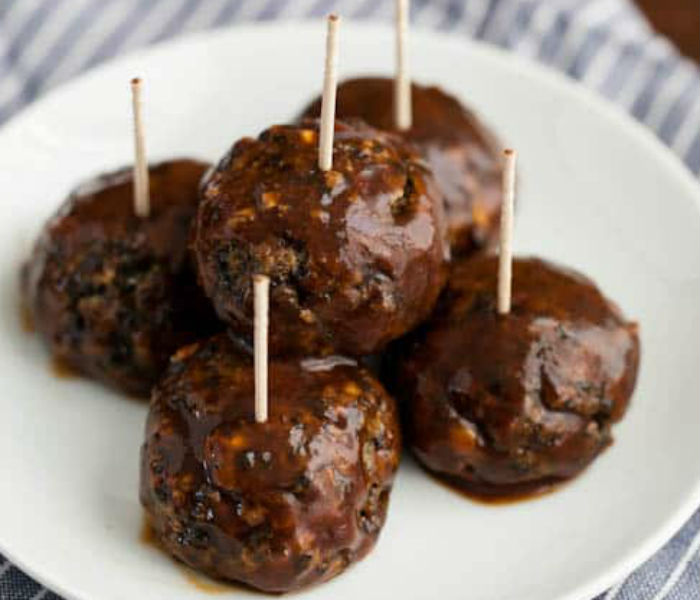 Despite the name, meatballs don't need meat to be delicious. While some make these with blue cheese, you can absolutely substitute with vegan cheese instead. See full recipe here.
9. Smoky Eggplant Dip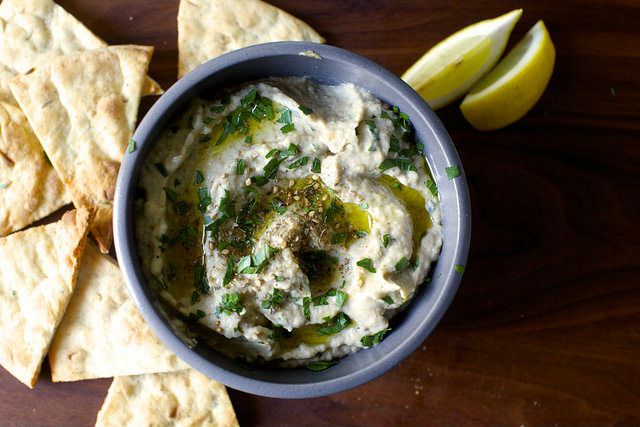 The same old dips can get boring fast, so try something different with this smoky eggplant dip. The flavor is unique and might not be for everyone, but those who like it will LOVE it. See full recipe here.
10. Vegan Queso
This vegan queso is so awesome that no one will miss actual cheese. Serve it with crackers or tortilla chips for the full effect. See full recipe here.
11. Baked Black Bean Taquitos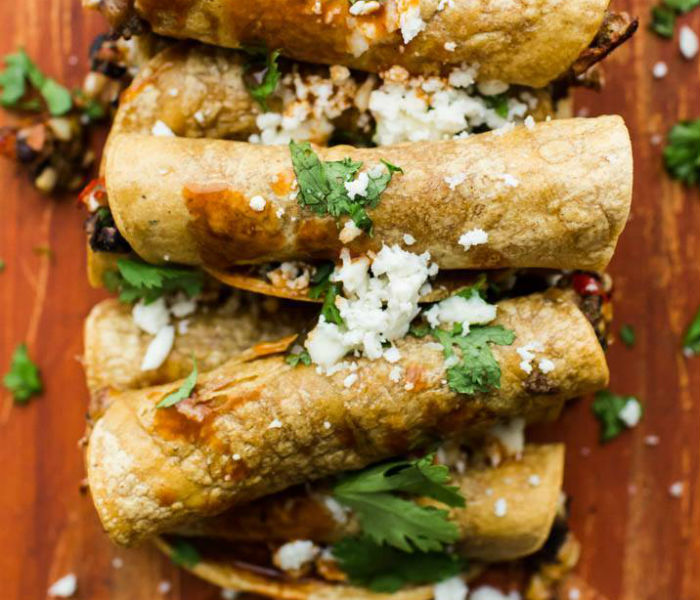 These black bean taquitos are full of flavor and will quickly becoming a crowd favorite. The recipe suggests using cheese, but you definitely don't have to. See full recipe here.
12. Hummus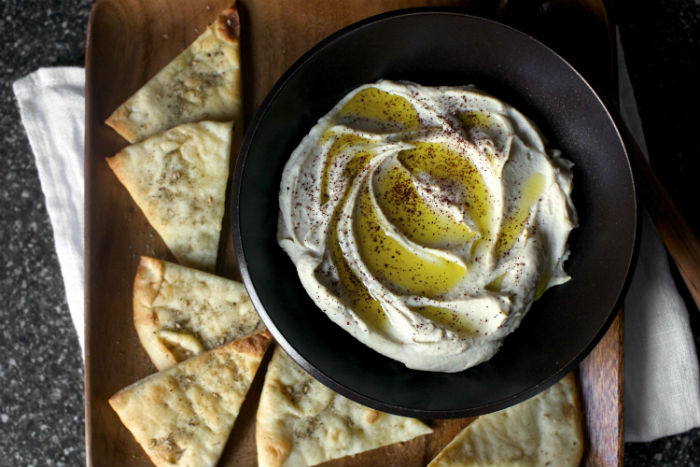 Yes, hummus may be predictable, but it's a staple for a reason. Plus, homemade hummus is so much tastier than store-brought. We recommend trying out a few different seasoning combinations before the big day so that you know your perfectly personalized recipe. See full recipe here.
13. Roasted Tomato Salsa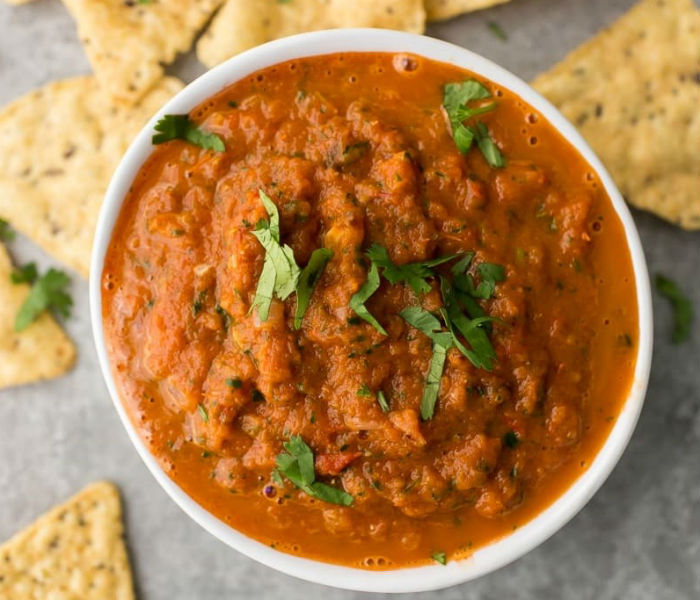 Salsa is another classic that's way better when you make it with fresh ingredients instead of opting for a store-bought option. And this version, made with roasted tomatoes, is a winner. See full recipe here.
14. Kale Guacamole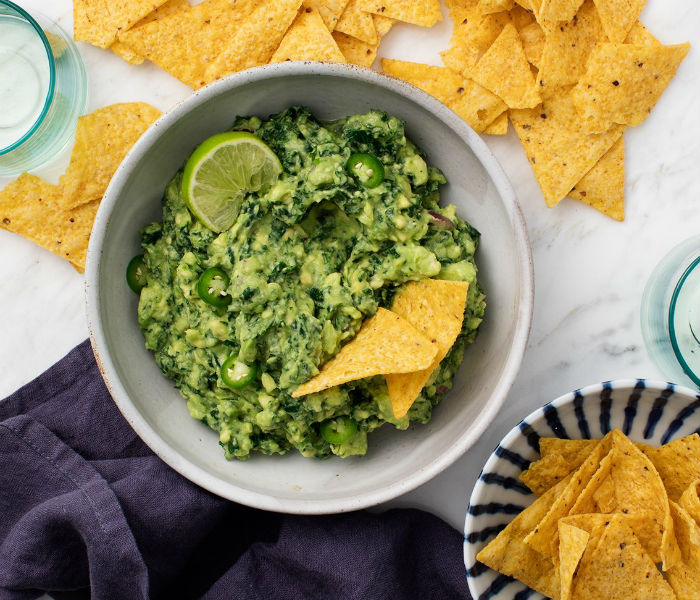 Regular guac is already vegan, but put a little spin on it with this kale guacamole recipe. It's a little different and insanely delicious (and nutritious!). See full recipe here.
Enjoy, friends!