If you're thinking of transitioning to an all-vegan skin care regimen, here are 7 brands you need to know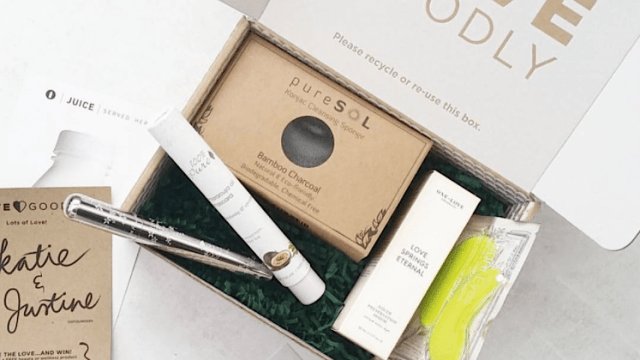 Whether you're a strict vegetarian or just trying to be more mindful in your beauty regimen, it's as good a time as ever to treat yourself to some vegan skin care products. After all, doesn't a new beauty product that will make you glow like the sun without using animal-derived ingredients sound AWESOME?!
Before we dive into some of our favorites, we feel we should clarify what it means to qualify as a vegan skin care product in the first place.
In order to be considered a vegan skin care product, there have to be no traces of animal-derived ingredients, which includes, but isn't limited to, beeswax, honey, lanolin, collagen, albumin, carmine, cholesterol, gelatin, and many others we wouldn't immediately connect as animal-derived. This is not to be confused with cruelty-free skin care, which can technically be made with animal-derived products but is never tested on animals. Kind of confusing, huh?
There is, understandably, a lot of overlap between vegan and cruelty-free, though, but for the sake of potential confusions, we think it's important to differentiate what is what!
Now, on to the fun part: some of our favorite vegan skin care options!
All of the delightful skin care products from One Love Organics are certified organic and cruelty-free, and all of their skin care products except their Skin Savior Multi-Tasking Wonder Balm and Vitamin B Enzyme Cleansing Oil + Makeup Remover (which have beeswax) are vegan. So you have lots of great options.
If you're feeling overwhelmed by the beauty and possible options, might we suggest their popular Skin Dew Coconut Water Cream ($58)?!
Just a suggestion.
All of the skin care products available from Biossance are vegan and cruelty-free, so you can truly go to town on their website, which contains everything from a Probiotic Gel Moisturizer ($52) to a Squalane Oil ($58) that can be applied all over your body for the full moisturizing heaven.
With the exception of a handful of their cosmetics (mostly lipsticks and glosses), Ecco Bella carries a large assortment of glamorous vegan skin care options that we are completely into. Perhaps our favorite is the Revitalize Organic Facial Treatment Serum ($34.95), which is made with jojoba oil for a dewy morning glow.
https://www.instagram.com/p/BSmWDMIldHj
All of the products from Baiser Beauty are made with natural non-synthetic ingredients, are certified cruelty-free, and most of them are vegan! The company is co-owned by two women, who derived inspiration for their ingredients from Mayan medicine. The brand also incorporates a lot of essential oils.
We love their vegan Pure Face Oil Cleanse ($35), which combines lavender, witch hazel, avocado, lemongrass, and castor oils to love up your skin.
https://www.instagram.com/p/BPN8HgngKSn
https://www.instagram.com/p/BQOGyQ4h42I
All of the cosmetics and skin care products from Kari Gran are made with natural ingredients and 100% cruelty-free, and they have a lot of great vegan options! We love the vegan lavender Cleansing Oil ($30) for a relaxing and gentle face wash at the end of a long day. It smells like we've just wandered into a freshly-bloomed field, and it leaves our skin soft and dewy.
One of the primary missions behind Vered Botanicals is to mine the healing properties of essentials oils and their complementary carrier oils (more on that here) to create natural, cruelty-free, and vegan skin care options. The vegan Herb-Infused Toner ($55) is made with Hibiscus, Sage, and Chickweed and it will leave your skin happy.
If the idea of committing to one brand or one product sounds overwhelming in itself, have no fear. The subscription service Love Goodly will deliver you a goody box full of vegan and cruelty-free beauty products every other month for just $30! Sounds like a pretty tempting deal, yeah?
We sincerely hope you find yourself comforted by all of lovely vegan skin care options at your fingertips.