These 10 vegan sandwiches will blow your mind with their flavor power
Hopefully you've realized by now that vegan food is not synonymous with cardboard. Seriously, it's 2016. The vegan fare that's available out there these days is so good it will make you forget what the words "meat" and "dairy" even mean. After all, there are so many health and environmental benefits to giving up animal products. Even if you don't jump on the 24/7 vegan train, you can still get a lot of benefit from eating zero animal products a few days of every week.
One of my favorite vegan foods to experiment with are the sandwiches. I've found a lot of clever recipes that produce such hearty monsters that you have no idea there isn't any meat in there. And let's be real. There's something so satisfying about holding a massive sandwich in your hands and shoving it into your mouth on a weekend afternoon. Now are we speaking your language? Good. Read on, because there's plenty here to entertain you, no matter if you're vegan, vegetarian, paleo, a carnivore,  or something else entirely.
Just keep in mind the key to any good vegan sandwich is the quality of bread. Don't skimp out on the cheap stuff. Make friends with your local baker instead, which will also help you support small businesses. It's a win-win!
1. BKT Sandwich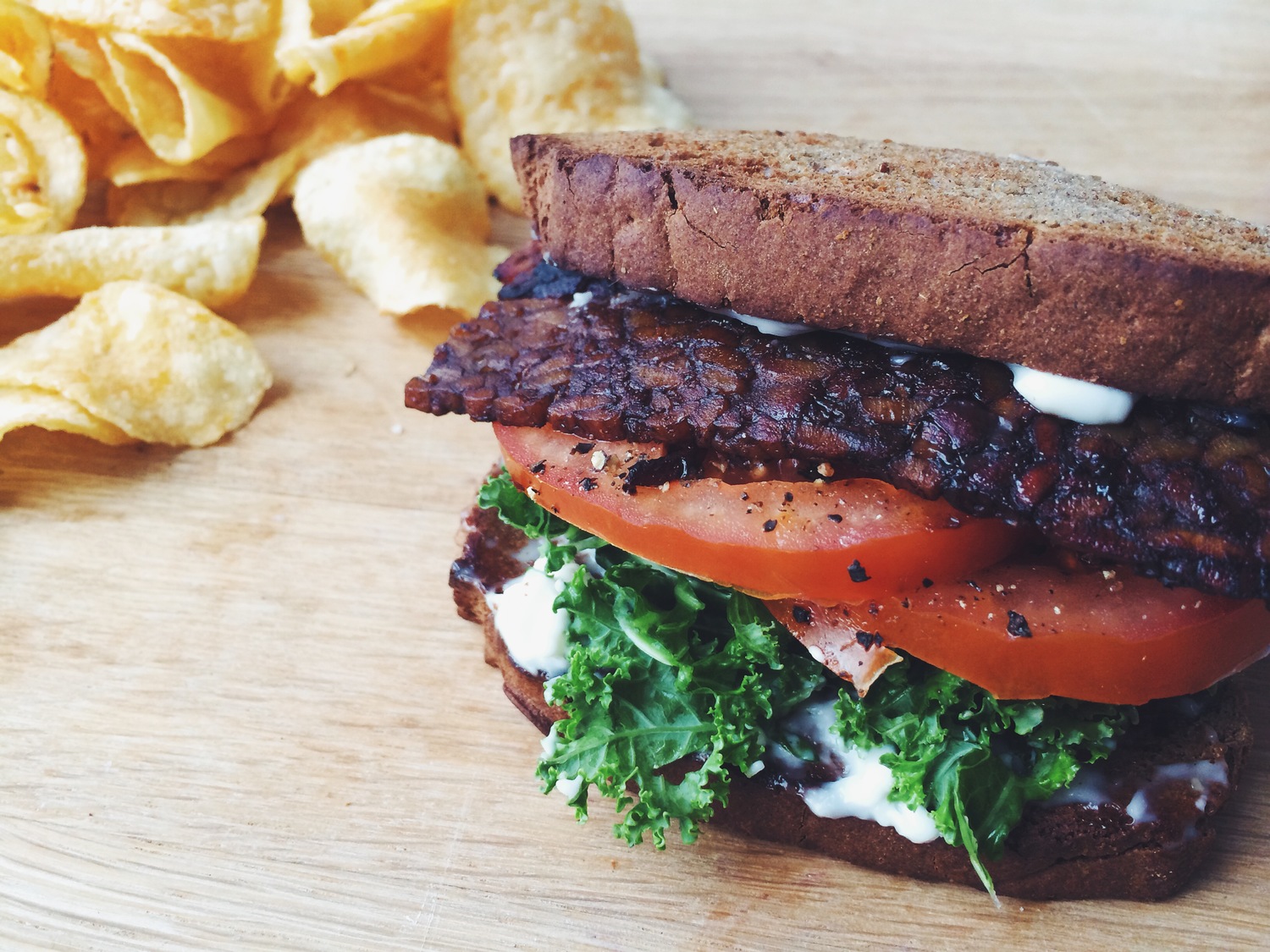 We have to start with the basics, don't we? Hot for Food Blog answers your bacon craving with this recipe for tempeh bacon. The key is liquid smoke, which gives it that, well, smokey taste. How juicy and decadent does it look?! See if your friends even notice there's no piggy bacon in it.
2. Pulled BBQ Mushroom Sandwiches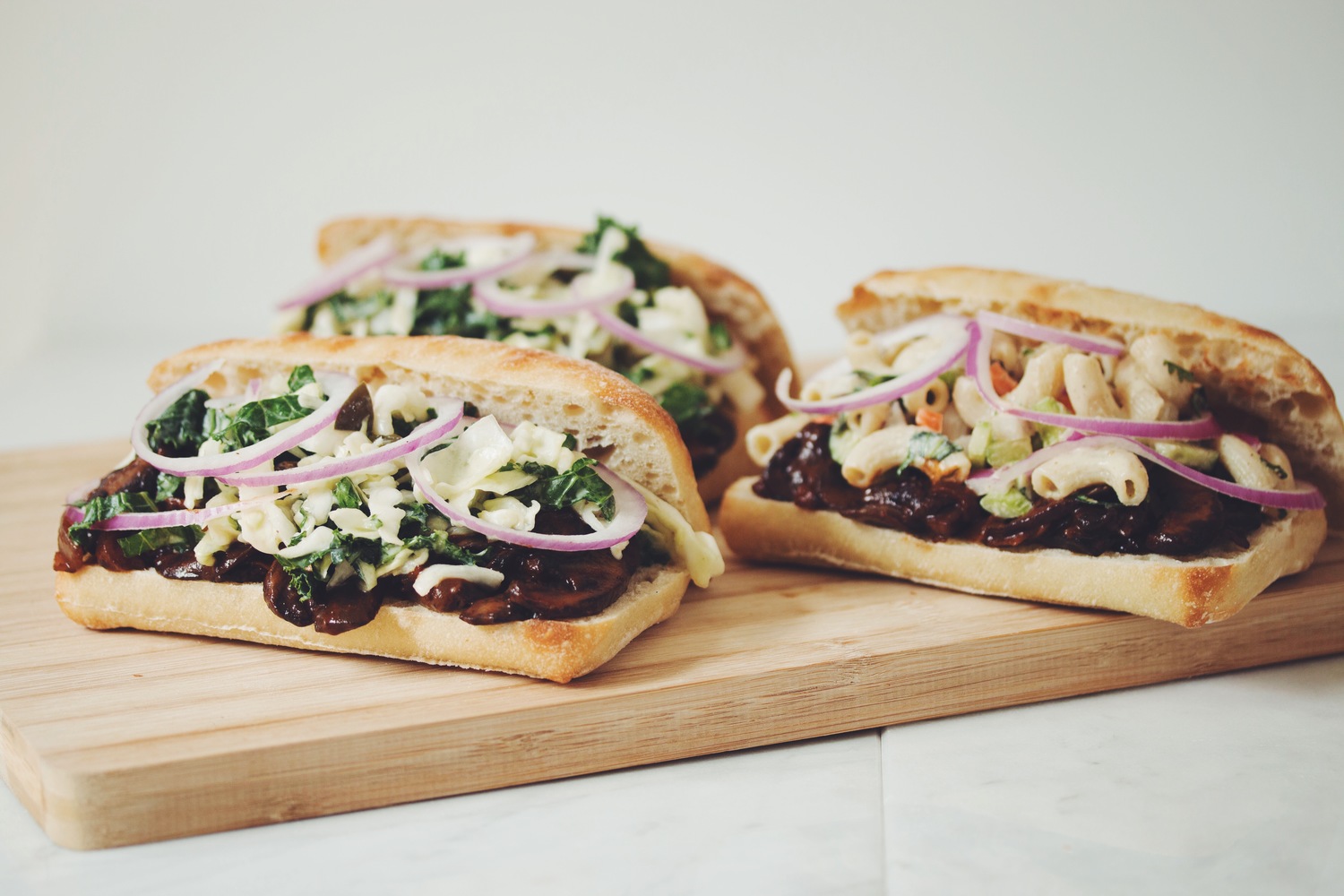 Yes, those are real. Chipotle chili seems to be the secret ingredient, so don't forget to pick up some for your spice rack. This recipe from Hot for Food Blog also walks you through how to make yourself some kale slaw, which means this is as healthy as it is scrumptious.
3. Tomato, Basil & Artichoke Picnic Sandwich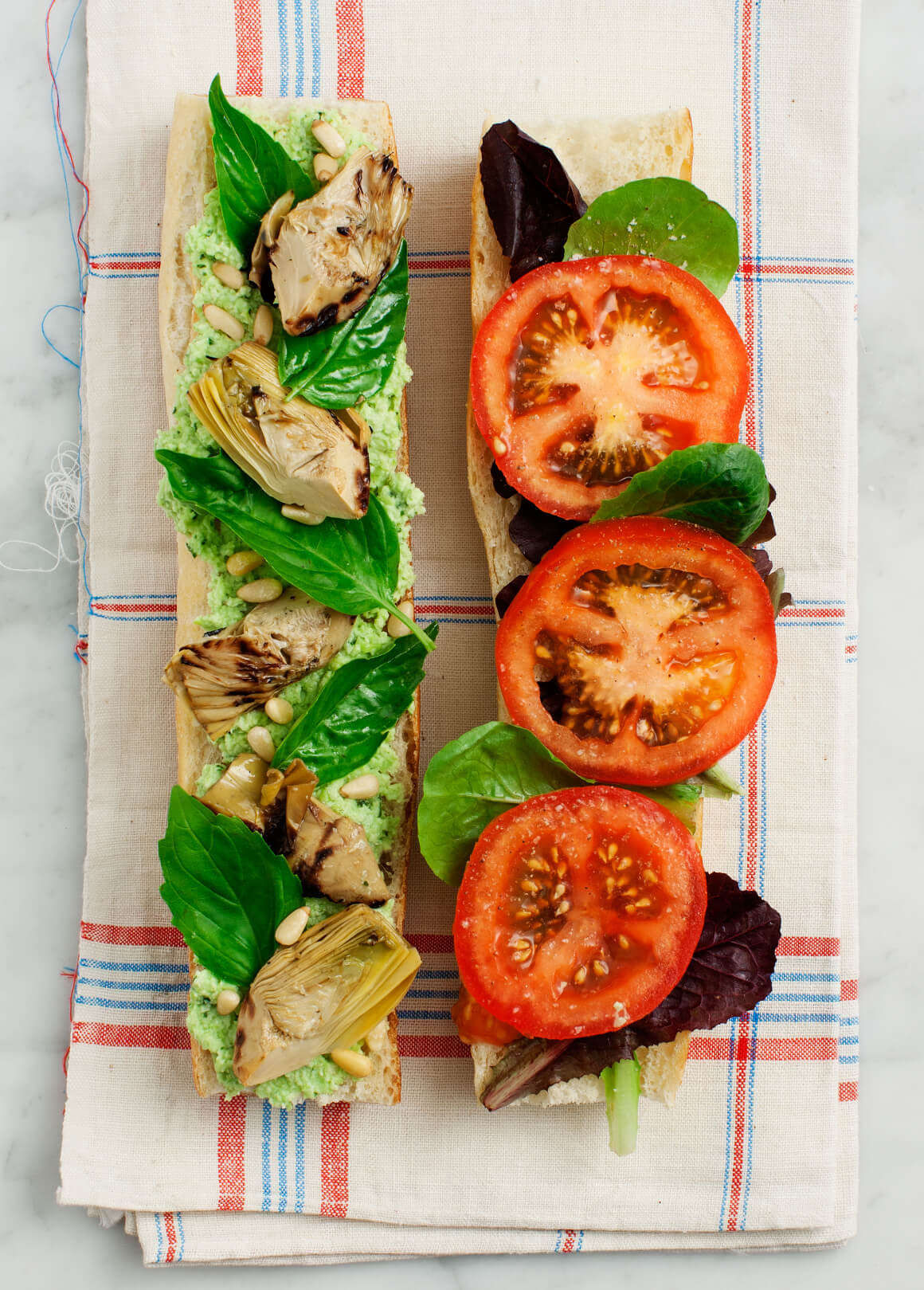 We can always count on Love and Lemons to bring us fresh, veggie-packed meals that are almost too pretty to eat. This sandwich is the perfect way to close out your summer with a lovely picnic. The basil edamame spread sounds absolutely divine. Make a few extras, wrap them up, put them in the fridge, and you've got lunch on Monday.
4. Peanut Butter, Jam, Banana & French Toast Sandwich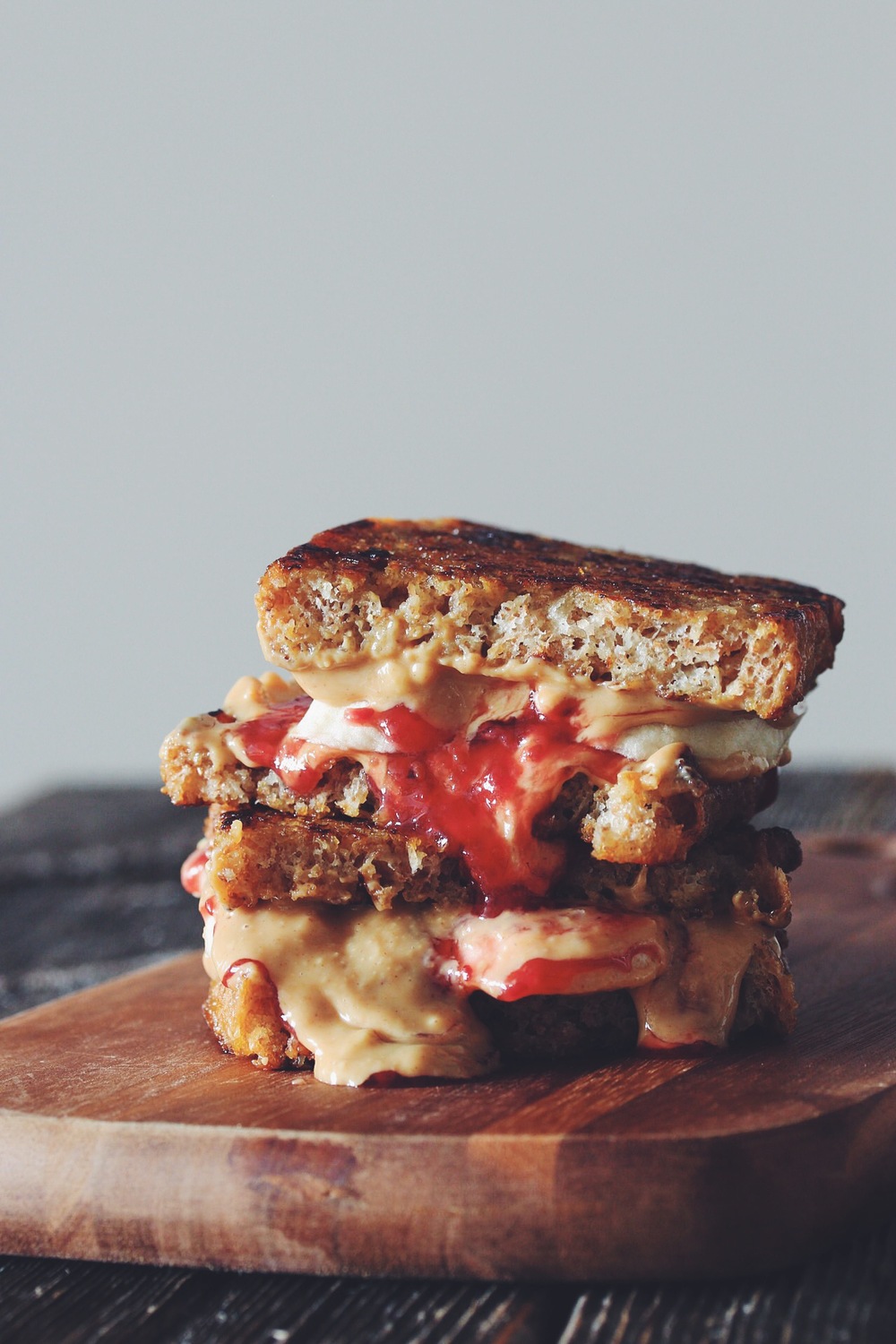 Brace yourselves, my beautiful friends, because this sandwich is going to rock your world and change the way you see the universe. It's the optimum comfort food. Also the optimum morning-after-great-sex food. It's pretty much all the things that are right about brunch put into a sammie. All we can suggest is, pace yourself. Thank you, Hot for Food Blog, for making this sandwich a reality.
5. Seared Tofu Banh Mi Sandwich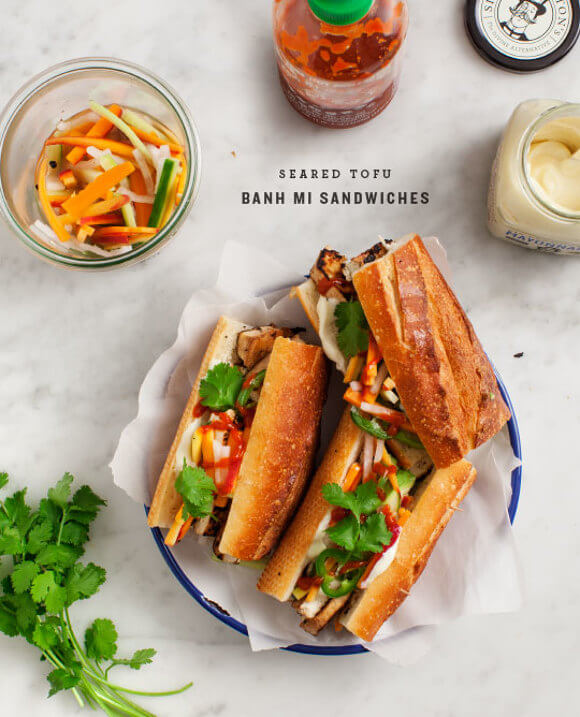 In lieu of traveling to Asia for the infamously delicious street food, let Love and Lemons teach you how to make this fresh sammie. A secret to getting extra crispy tofu is to drain the water out of it for about an hour before you pan sear it. If you're not great with spice, put in less jalapeños.
6. Edamame Mash Sandwich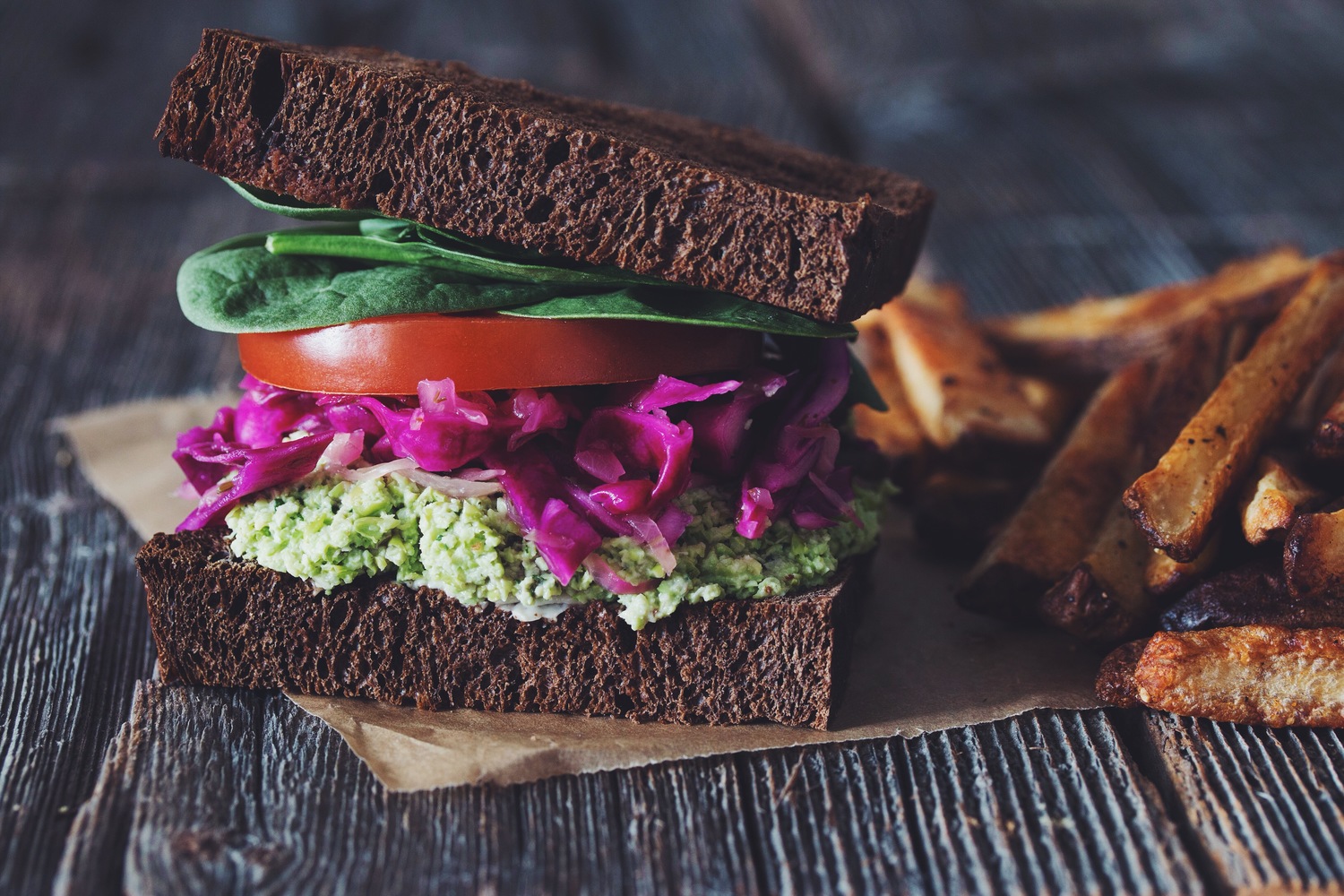 Hot for Food Blog brings you a smart recipe that packs in all kinds of vegetables while also delivering a boatload of memorable flavors. Experiment with whatever vegetables you love most and add them on or replace whatever the recipes suggests.
7. Oyster Mushroom Po' Boys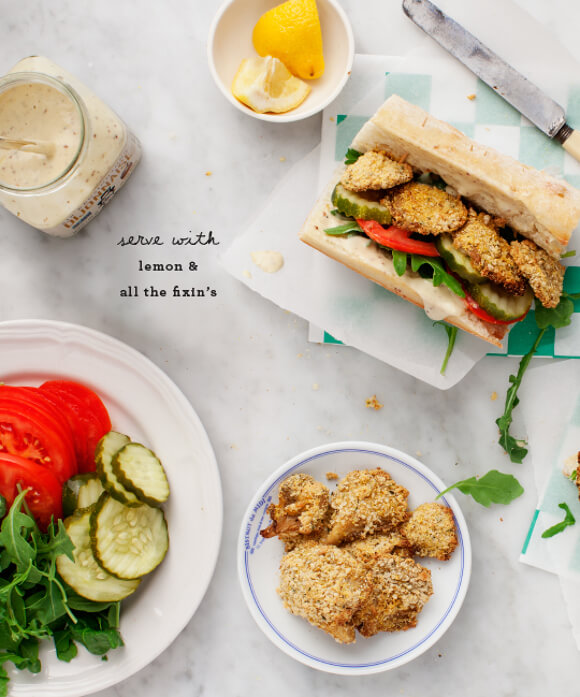 Usually these sandwiches are made with shrimp and a whole lot of creamy mayonnaise, but this alternative from Love and Lemons calls for fresh oyster mushrooms instead, making it a lot easier to digest. Just make sure you opt in for a vegan mayo to complete the vegan circle. You even learn how to bread and bake your own mushrooms. How fancy.
8. The Ultimate Breakfast Sandwich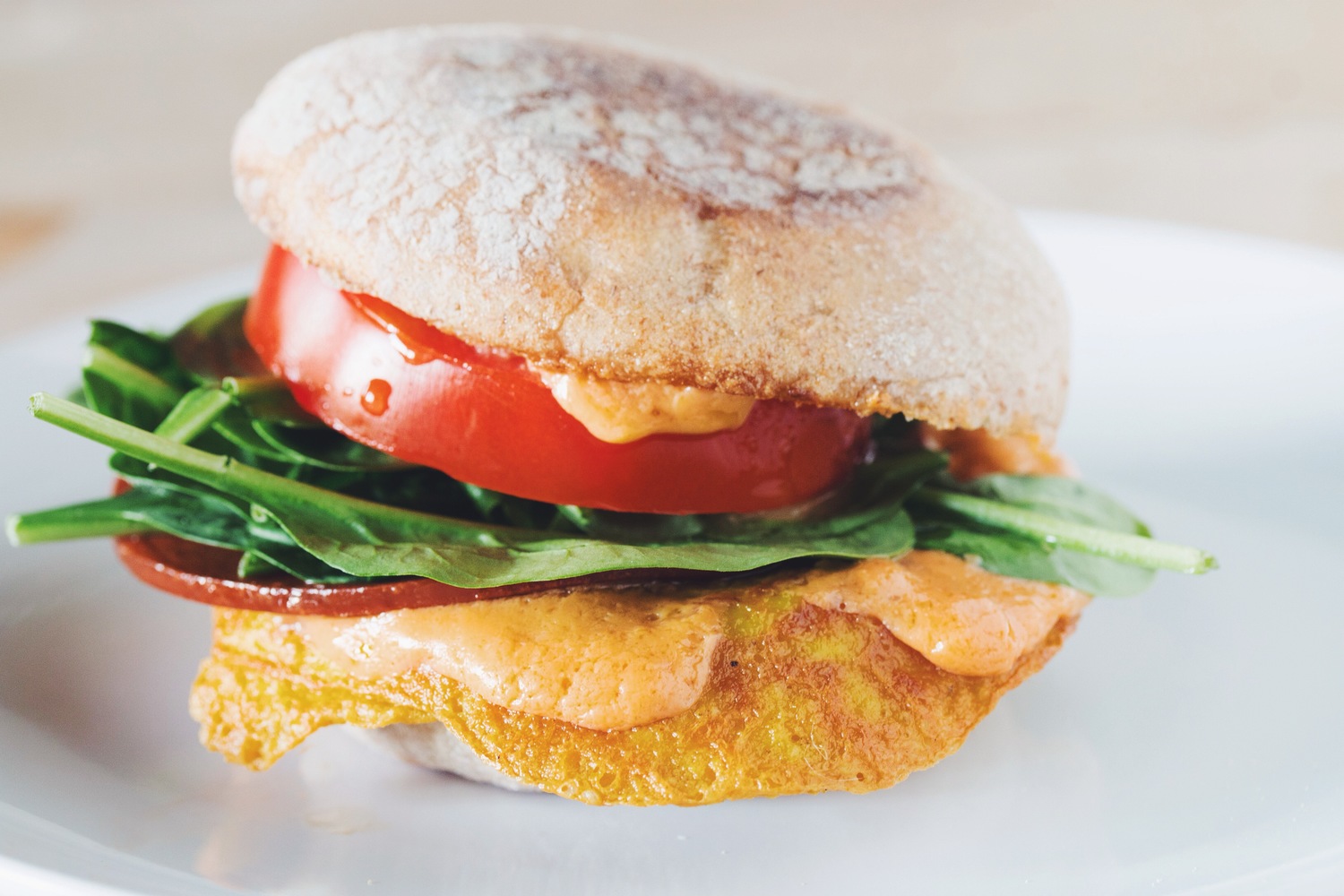 You might actually be excited to get up on a Monday morning after you learn how to make this breakfast of champions. Hot for Food Blog walks you through the steps for creating a patty that's made with extra firm tofu and nutritional yeast. It may not sound like it would be appetizing, but give it a try before you pass judgments on it.
9. Bacon Mushroom Melt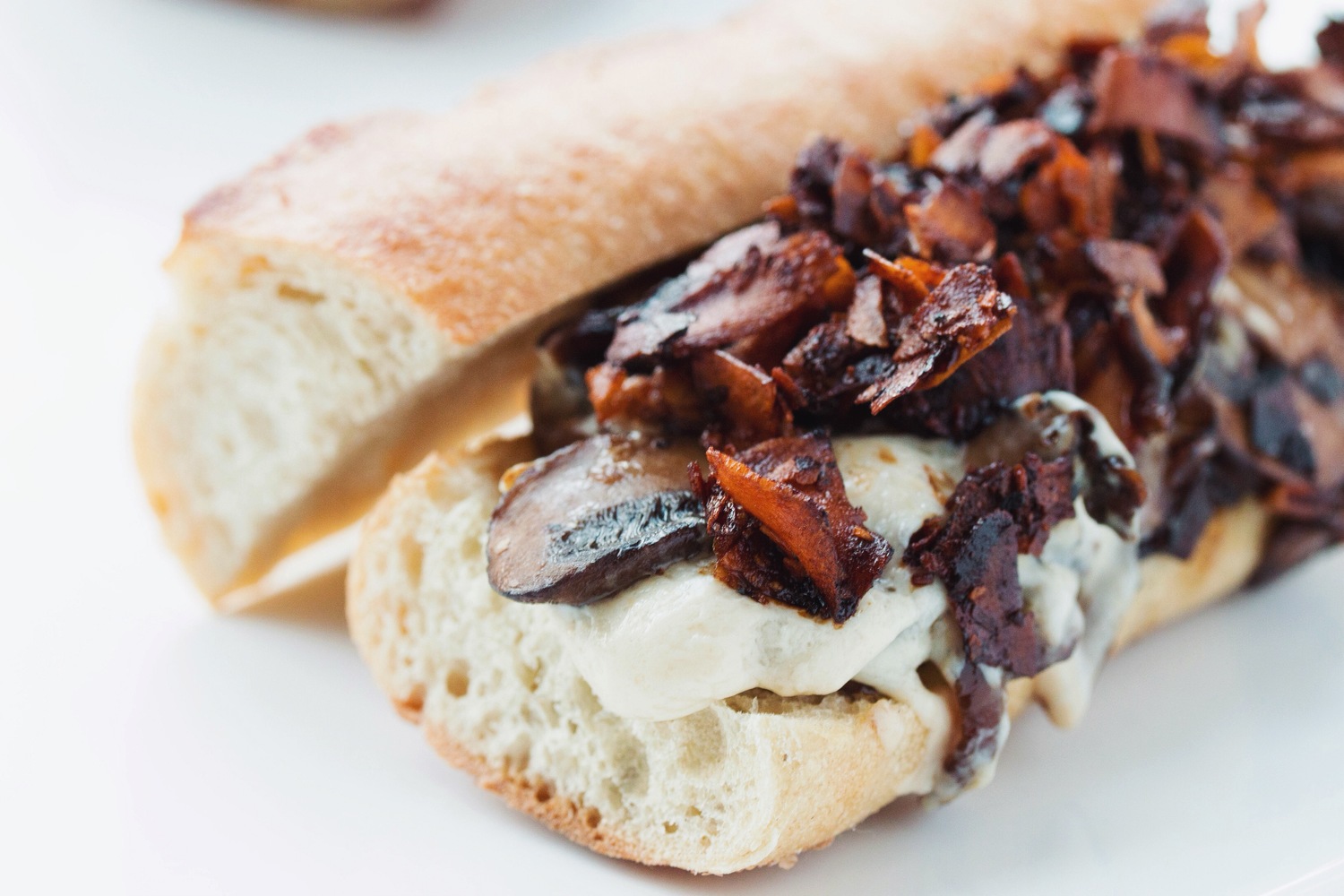 Um, wow. That's pretty much all we can say. Hot for Food Blog surprises the world again with a recipe that will make you scratch your head and question everything you once thought to be true in the world. I mean, seriously, how can that be vegan?! Well, it is, and our guess is that it's damn delicious.
10. Jack and Cheddar Grilled Cheese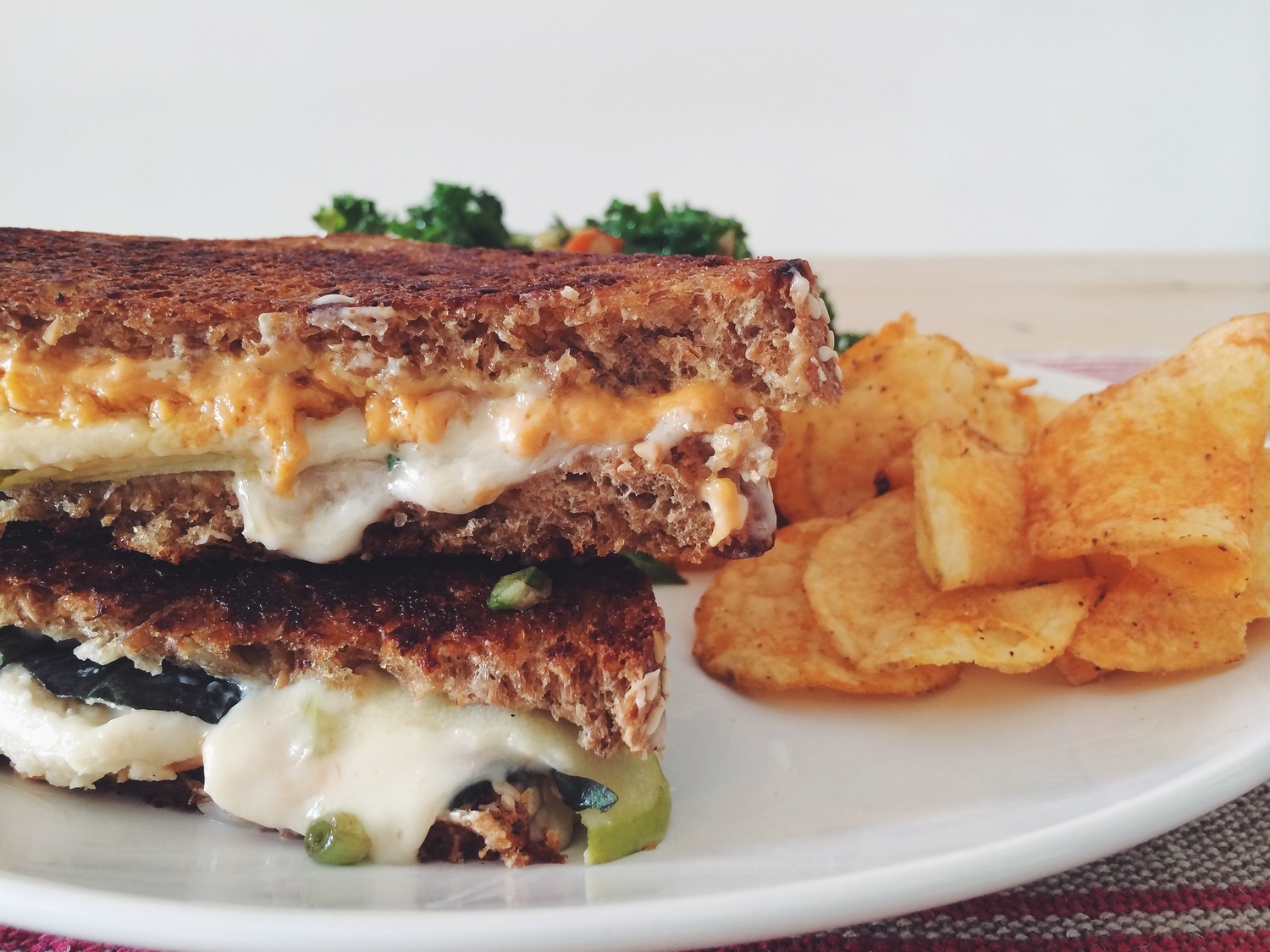 Everyone deserves a solid grilled cheese every now and then. It's the ultimate comfort food that immediately transports us back to childhood. Hot for Food Blog makes it possible for you to avoid all that cheese, though, which can cause a big tummy ache. Pair it with a handful of potato chips and a crispy pickle, and you've got the best lunch of all time.