17 vegan eggnog recipes for celebrating an egg-free, dairy-free holiday season
'Tis the season to drink eggnog! The creamy, egg-based drink is arguably the most iconic beverage of the holiday season, but for the vegans among us, finding vegan eggnog recipes can be a real struggle.
If you don't consume eggs or dairy, but you DO consume holiday cheer (especially in the form of seasonal foods and a warm Starbucks holiday drink or two), fear not: We've compiled 17 eggnog recipes containing no animal products for you to make and enjoy this season, alongside your other favorite holiday traditions of course.
Without further ado, here's our list of vegan eggnog recipes you can make for a very happy holiday.
Tori Avey developed this vegan eggnog recipe (fondly called "Veggnog") from a Martha Stewart holiday special. She'd originally intended it as a Kosher, dairy-free alternative that could be eaten alongside Kosher meat dishes — but as time passed, it became increasingly more popular with vegans.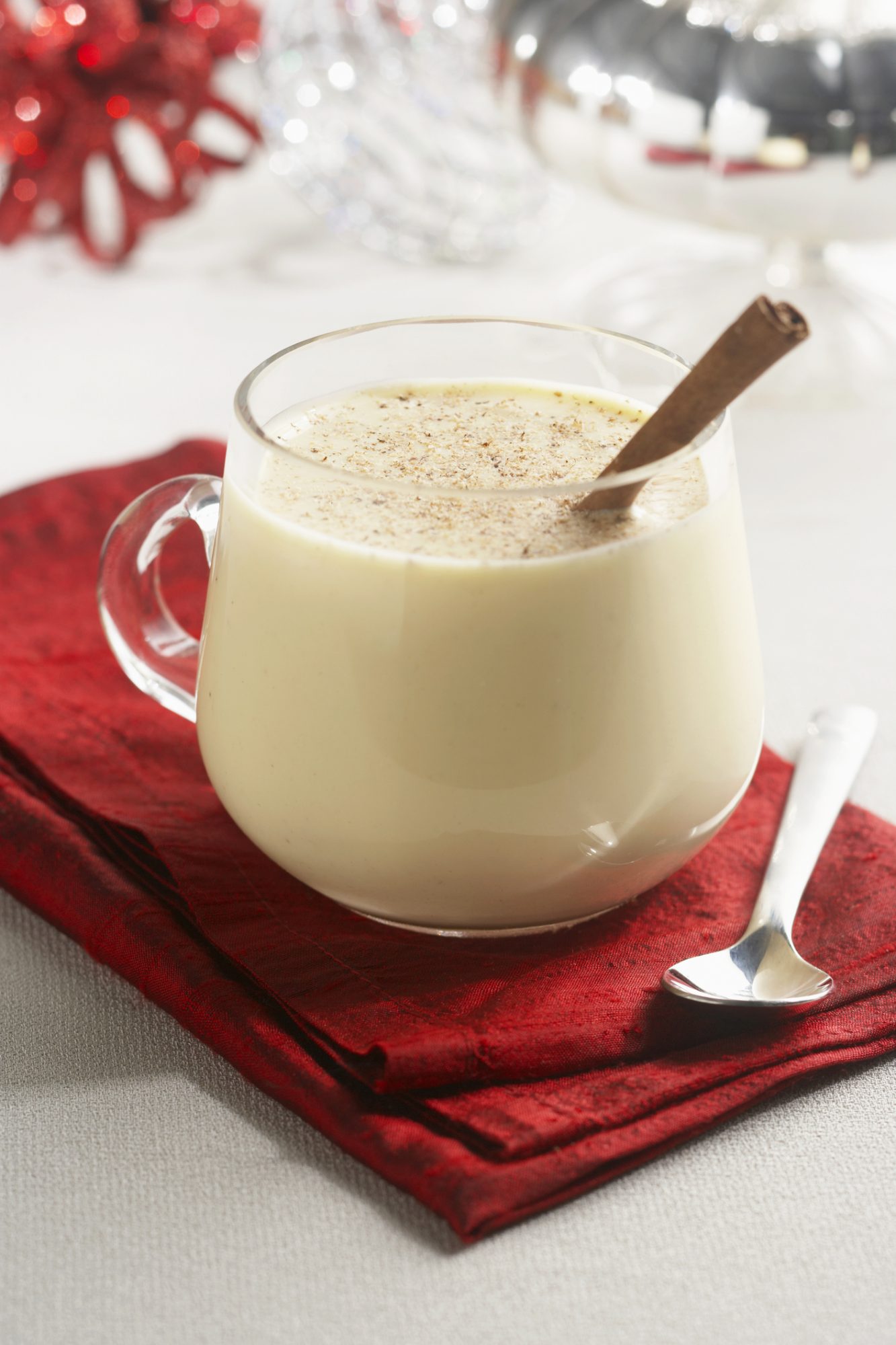 This vegan alternative to your favorite holiday drink uses fresh, homemade almond milk and is completely raw, gluten-free, dairy-free, and egg-free.
Coconut milk makes this vegan drink extra creamy. Though served non-alcoholic, it can easily be spiked with rum, bourbon, or brandy.
This dairy-free, egg-free eggnog uses soy milk as a base and vegan, pre-made vanilla pudding powder as a thickening agent. What you get is a super easy, completely vegan recipe.
This more elaborate vegan eggnog recipe calls for a spiced simple syrup (Bourbon optional) to add true holiday flair to the drink. The recipe recommends using coconut sugar instead of white sugar for a more festive, caramelized flavor.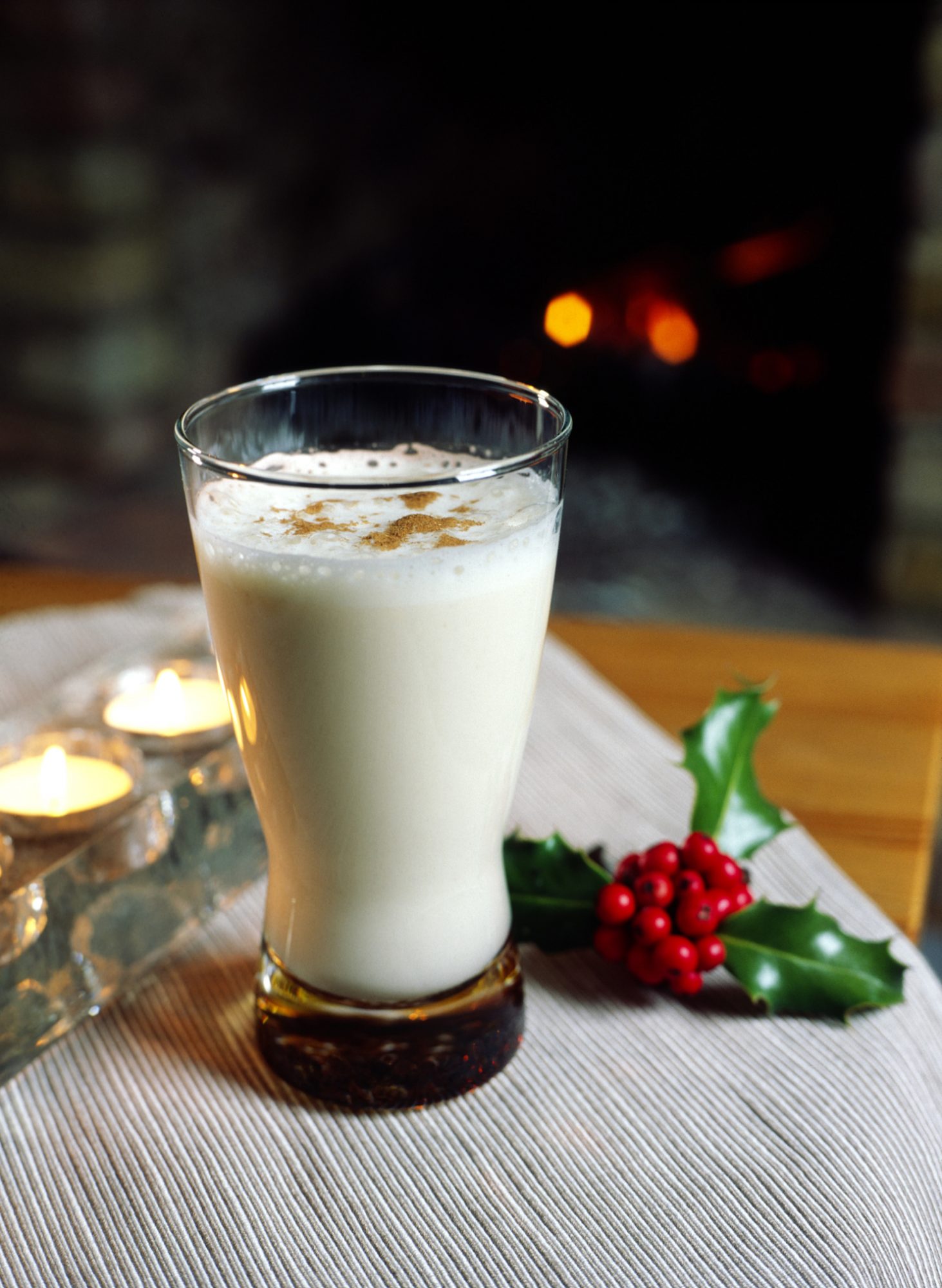 In order to mimic the fluffy, foamy texture of traditional eggnog, this recipe calls for making a custard out of a nut milk and chickpea flower, then topping it with whipped aquafaba, which mimics the fluffiness of whipped egg whites.
Medjool dates and raw vanilla bean make this eggless, dairy-free variation of eggnog extra special.
This simple vegan eggnog recipe uses a mix of cashew milk and coconut milk, and comes spiked with a dark rum.
Want to make your vegan eggnog even more festive this holiday season? Add CHAI! This recipe calls for simmering almond milk or cashew milk (almond milk is lighter, cashew milk is creamier) in chai spices.
This recipe comes in two iterations: classic and peppermint. The recipe uses full-fat coconut milk and a whole avocado for creaminess. To make the peppermint version, sub out the vanilla extract for pure peppermint extract.
It's back to basics for this simple recipe: Coconut milk, cashew milk, and medjool dates give this vegan eggnog its smooth and creamy texture.
Low on time? Use store-bought cashew milk for this easy recipe, so you can be feeling festive in no time at all.
This vegan eggnog uses a whole bunch of creamy ingredients for taste and texture, including a banana, avocado, cashews, and dates.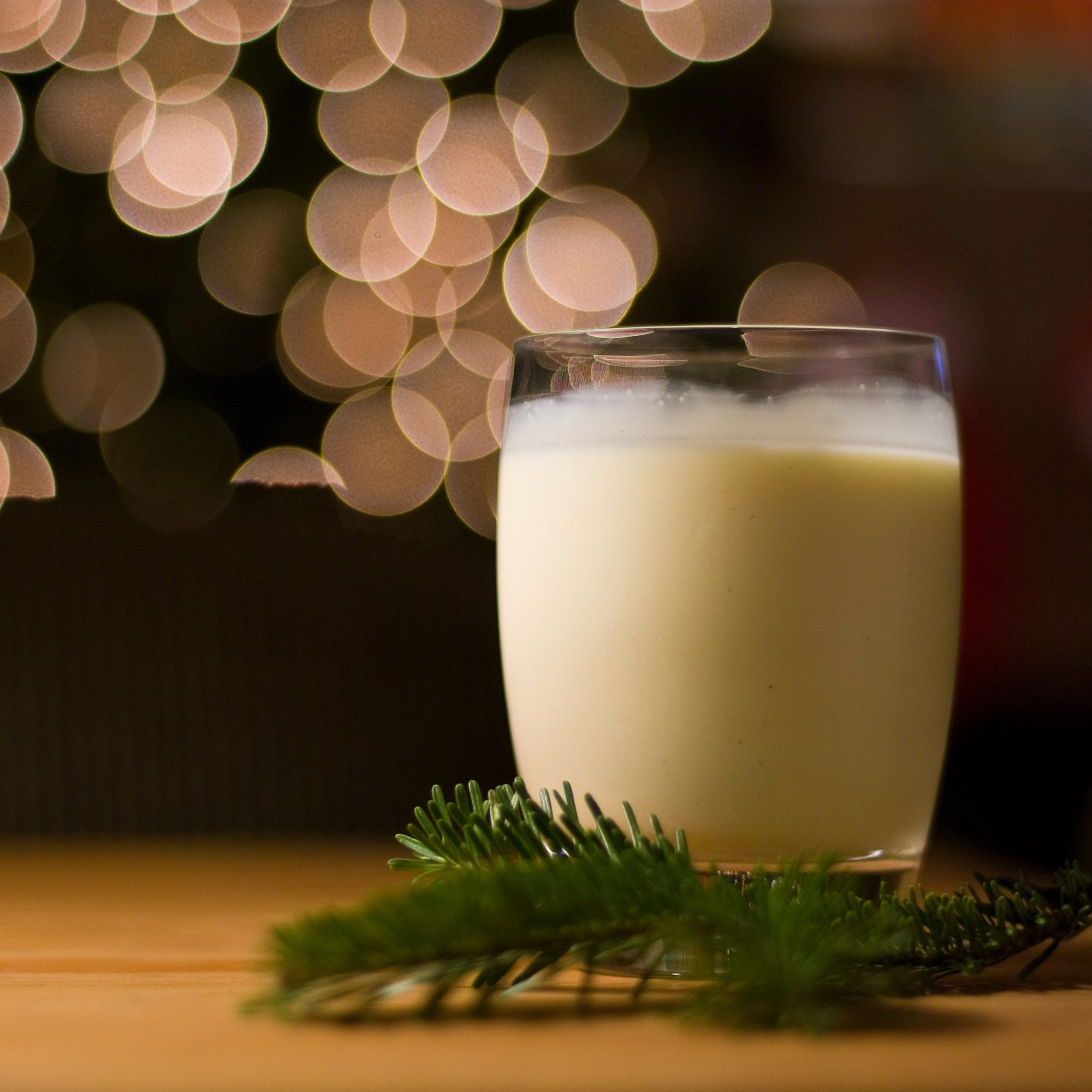 Most vegan nogs rely on high-fat nut milks to achieve a creamy texture. Not so for this less-traditional version, which uses store-bought, fat-free nut milk and a whole banana for thicker texture.
This easy recipe can be made in under 15 minutes, making it a perfect last-minute addition to your holiday party. She recommends spiking it with spiced rum for extra warm, fuzzy holiday feels.
Avocado makes another appearance in this dairy-free and egg-free nog, which uses agave nectar as its sweetener of choice.
Raw cashews and a frozen banana make up the main component of this eggnog's creamy, but dairy-free, texture.
Cheers!