Vegans are taking over the beauty industry, and it's about time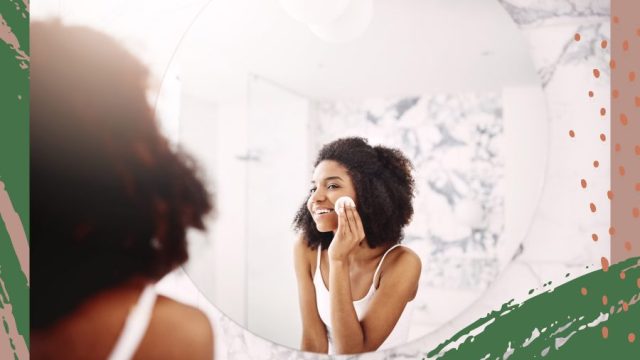 One scroll through your Instagram feed and you'll likely be met with more than a few people touting vegan eating as their be-all, end-all. And now, more than ever, folks of all eating preferences are embracing veganism—not for food, but for beauty.
"Vegan eating has been around for ages, and lately the idea of veganism or being plant-based in all forms is having a resurgence," says Hillary Peterson, founder of True Botanicals. "People are thinking a lot more about what they put in and on their bodies. It's a consciousness that recognizes that we live in relation to the world around us—the environment, the animals, the pollutants. I think, in many ways, 'vegan skincare' isn't just for vegans anymore."
With that in mind, we tapped a dermatologist and a few of the industry's top eco-friendly brands to explain the benefits of vegan beauty, what to look for in products, and more. See what they have to say below.
What is vegan beauty? 
Just like vegan food, vegan beauty products are formulated without any animal- or insect-derived ingredients. As a result, vegan beauty centers around a mixture of natural and synthetically-derived ingredients. Yet while many people think that vegan automatically means cruelty-free, that's not true. According to Wren McMurdo Brignac, the creative content specialist at Herbivore Botanicals, just because a product is vegan doesn't mean it wasn't tested on animals and vice versa. So, if you're looking for a vegan brand for reasons related to ethics and animal rights, it's important to look for one that has a "cruelty-free" certification or claim.
How did vegan beauty take off?
Vegan beauty is nothing new, but its popularity most definitely is. Where some brands like Herbivore and KVD Vegan Beauty got aboard the vegan product train nearly a decade ago, others are just now noticing the relevance and demand.
"Animal rights, environmental preservation, and ingredient transparency are increasingly important to beauty consumers," says Brignac. "When a brand chooses to use exclusively vegan ingredients or certify products as vegan, they are winning consumer trust by tapping into what people care about and meeting them where they're at."
Kelly Coller, the vice president of global marketing and PR at KVD Vegan Beauty, concurs, noting that vegan formulas are becoming more popular in the beauty industry because today, more than ever, consumers care deeply about helping others and about transparency in ingredients. That growing interest and demand, she says, is leading to brands becoming more creative and capable in order to deliver cooler, smarter, and better vegan products—some of which are truly cutting-edge.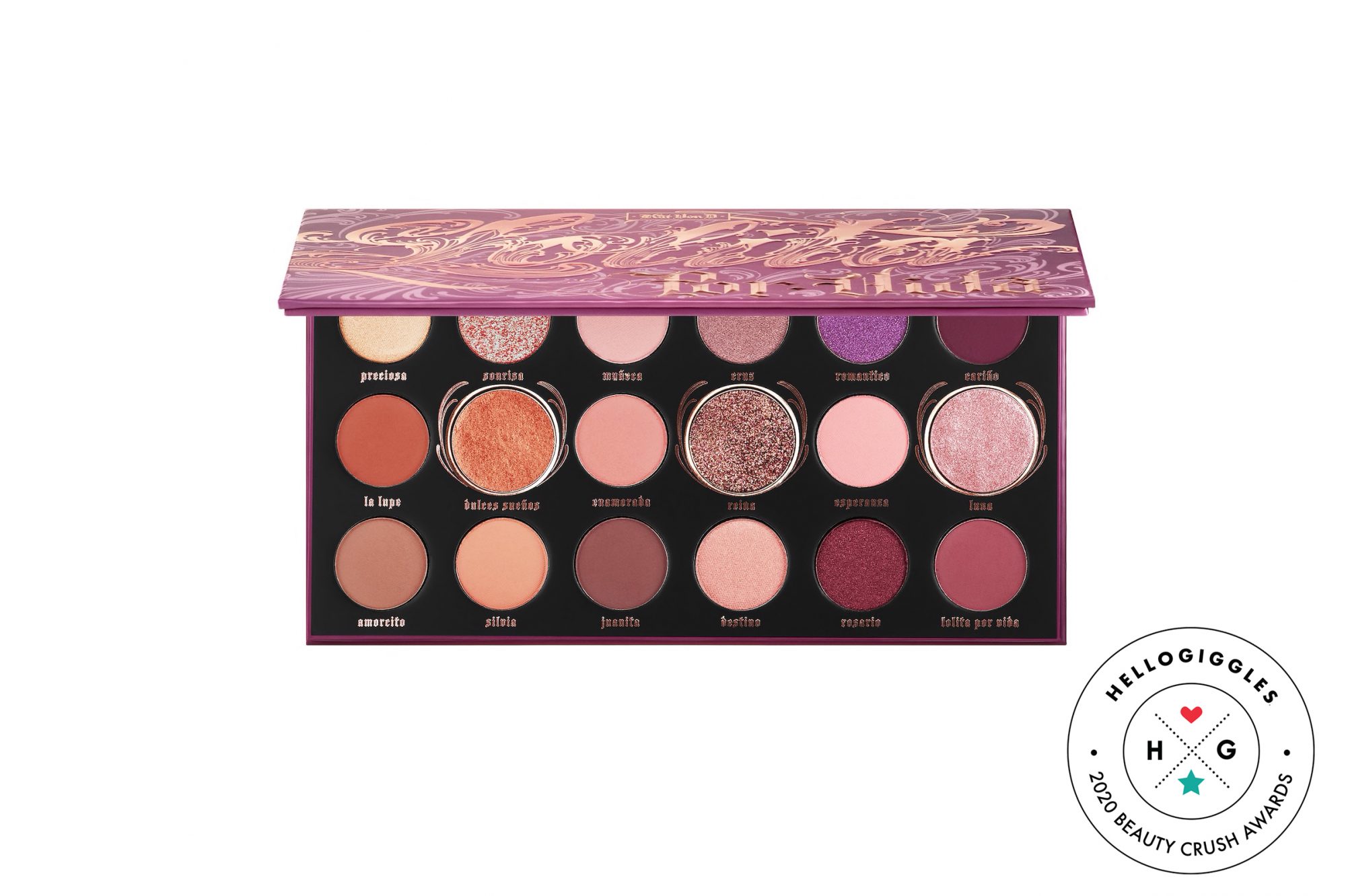 $49.50
Shop it
Available at KVD Vegan Beauty
"Consumers are spending their hard-earned dollars (and heavy research time) to align their beliefs with their brands," Coller explains. "That's not a new concept, but now it's a much more meaningful, global trend that's here to stay. The future of beauty is not just about clean—it is vegan (no animal byproducts) and cruelty-free (no testing on animals)."
Are vegan beauty products good for your skin? 
When it comes to your skin, the cleaner the ingredients, the better. Michele Green, M.D., a cosmetic dermatologist in New York City, notes that "natural" ingredients and formulas do not contain any chemicals or ingredients that will be harmful to the skin, and therefore are considered to be safer. What's more, she adds, vegan ingredients are known to be non-irritating and great for sensitive skin—a win-win for all.
And just as your body and health as a whole benefit most from clean ingredients, the same is true of your skin. "Our bodies absorb up to 60 percent of the products we apply to our skin, so it's important to use formulas that aren't packed with harmful ingredients," Brignac explains. "When a person chooses to eat a vegan diet that's rich in whole foods, they have a better chance of having a healthier diet than most. Skin care works the same way."
While you might worry that vegan skincare formulas aren't as effective as chemical-laden ones, that simply isn't the case. For instance, Brignac says Herbivore's formulas are all about "avoiding fillers and synthetics—the skincare equivalent of processed foods." In this way, she explains, the vegan products "have a much better chance of delivering nourishment to the skin than products packed with mysterious or synthetic ingredients."
In terms of how that nourishment manifests, Dr. Green says that vegan ingredients have proven to have effective anti-aging benefits, with a combination of all-natural antioxidants, vitamins, minerals, and botanical extracts. These help rejuvenate the skin and give the skin a healthy glow.
Why are companies creating vegan beauty products?
While Dr. Green touts vegan products as safer, some brand founders—like Tiffany Masterson of Drunk Elephant, Jules Von Hep of Isle of Paradise, and Peterson—have said that their decisions to produce vegan formulas aren't as much about safety as about ethical and environmental reasons. "For us, creating clean and vegan beauty products isn't just about giving consumers options—it's also about shifting the norm towards a more ethical and environmentally responsible world," explains Peterson. "Remember when people used to smoke on airplanes? That seems absurd now, but as more and more non-smoking spaces were created, people got used to a cleaner, healthier norm. Our goal is to push for a similar change in the beauty industry."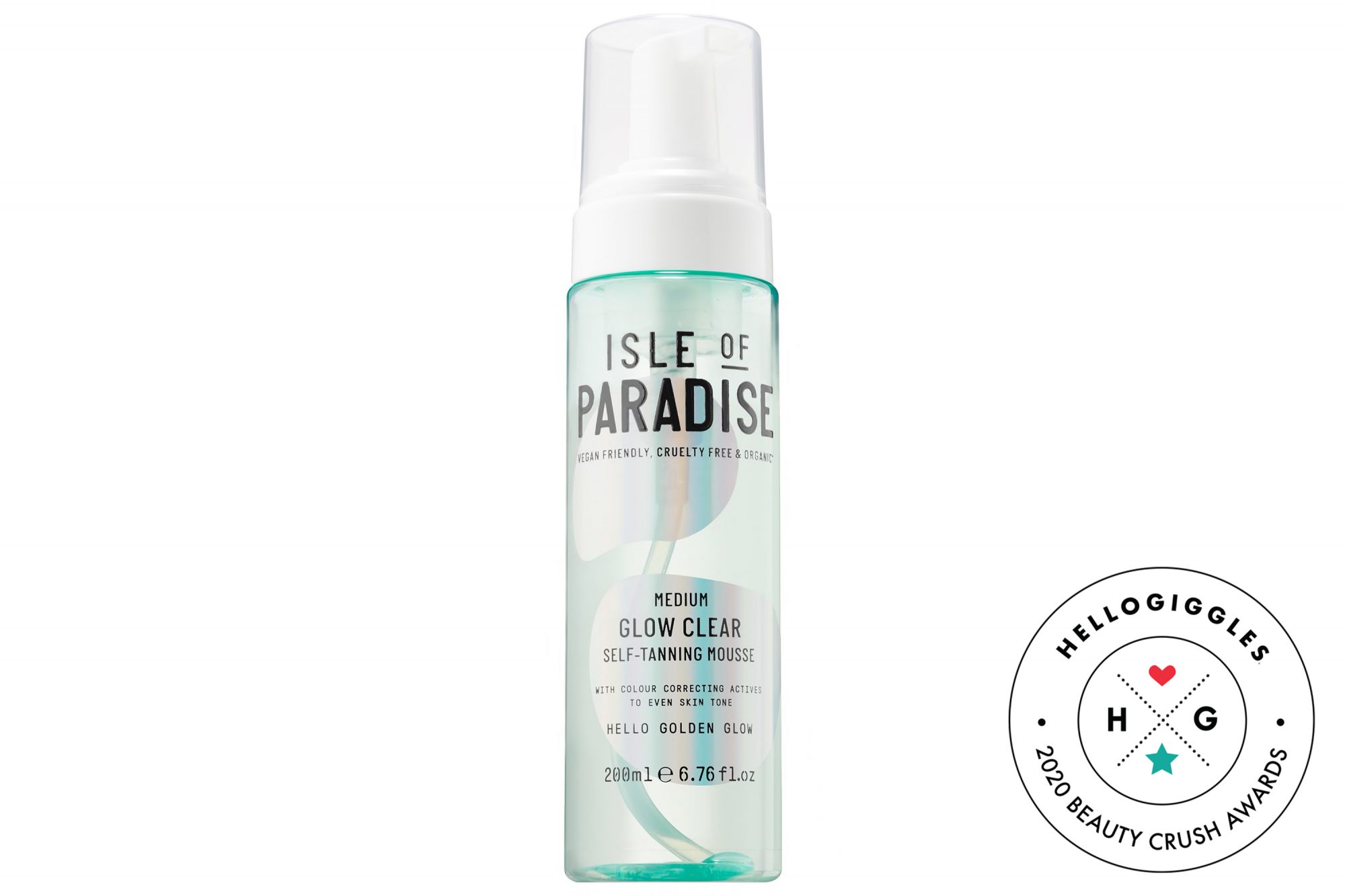 What should you look for when creating a vegan beauty skincare and makeup routine?
Just like with your food, the best way to ensure that your skincare routine is up to snuff is to get in the practice of reading all the labels. When scoping out products, Coller says to steer clear of any formulas containing carmine, lanolin, or beeswax as these are animal (and insect) byproducts. And that's just for starters. Since many ingredients that used to be solely animal derived can now be obtained from plant and synthetic sources, Masterson says that you should directly ask brands for their vegan products; otherwise, you could unknowingly miss formulas that are, in fact, vegan.
However, since waiting for a response from a brand can sometimes take a bit, another option is to look for third-party seals, like Made Safe and PETA Approved Cruelty-Free and Vegan, on products. These ensure that products are made with vegan ingredients and cruelty-free practices.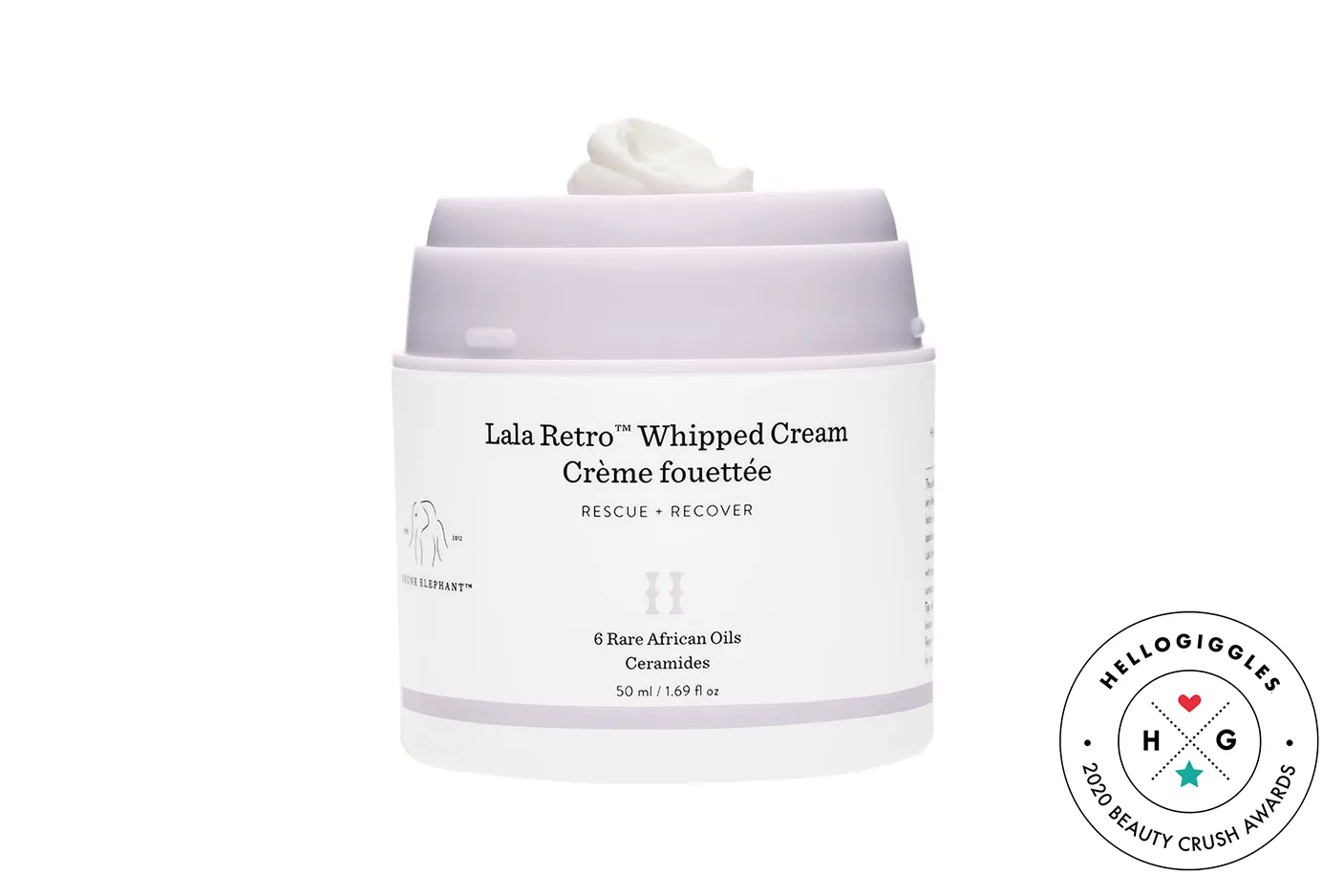 Sylvie Rouaix, Bite Beauty's vice president of product development, says that this is especially notable since there is no legal regulation for products labeled as vegan. "It's [also] important to research the brand and their values," she advises. "We recommend looking for brands that are Leaping Bunny certified—the only internally recognized program guaranteeing no animal testing was done in product development."
What's the future for vegan beauty?
The general hope among vegan brands is that, by introducing more vegan products into the world, they'll be able to help shift consumer demand and lead to a greener future on all fronts. And it's already happening: Mintel reported that vegan beauty launches increased by 175% from 2013 to 2018. A 2018 WGSN report, meanwhile, found that 29% of U.S. consumers aged 18-21 claim that the word "vegan" on products makes them more appealing, and BusinessWire projects that vegan beauty will be valued at $20.8 billion by 2025.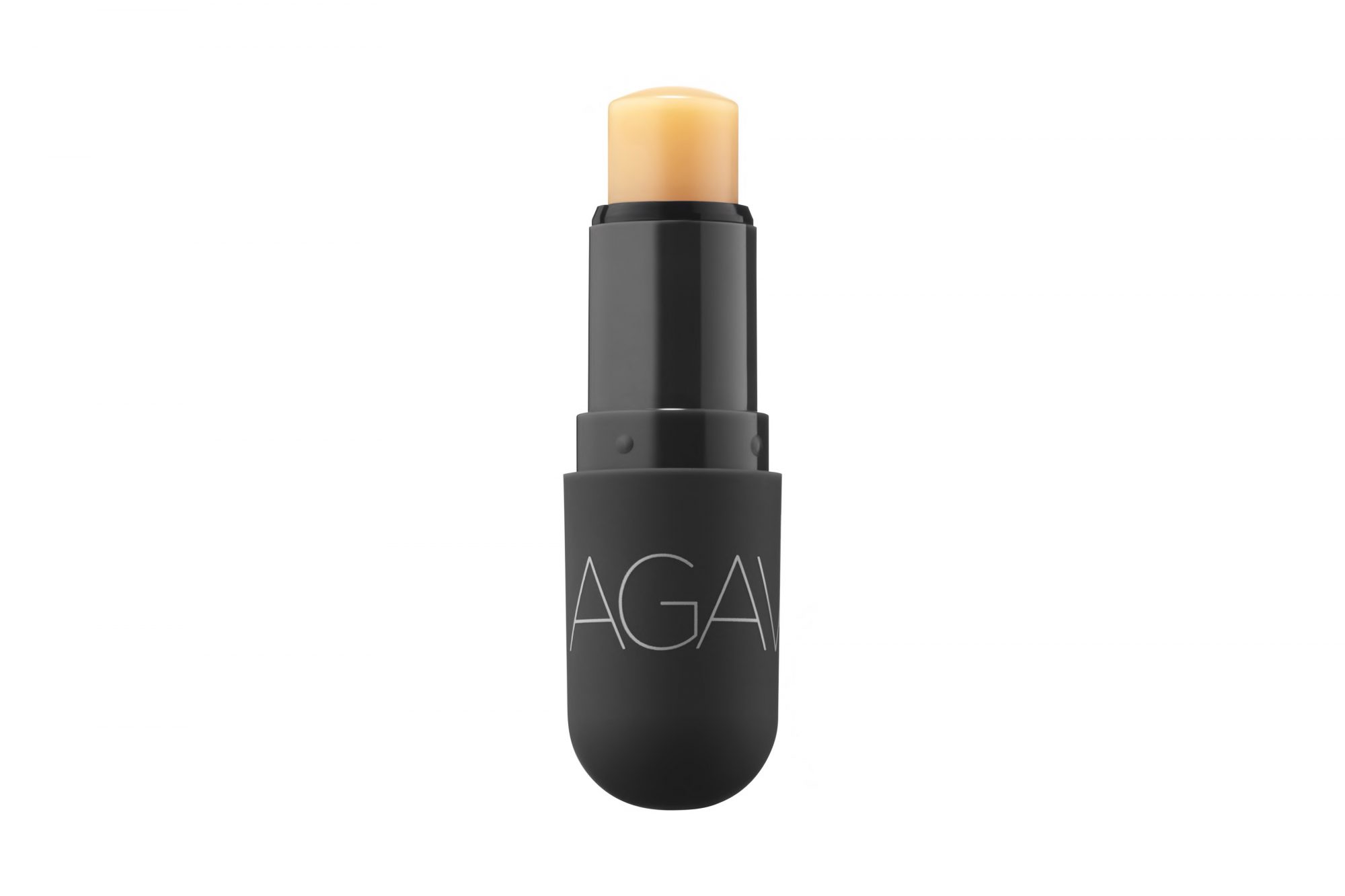 At the end of the day, people are clearly in search of cleaner and more ethical beauty products. "This vegan beauty effect that's taking over has proved that vegan products can still be high-performing without all the preservatives and icky bad things we don't need—like phthalates, parabens, mineral oils, and other toxins historically found in so many beauty products," Von Hep says.
Coller adds to this, noting that vegan beauty isn't a trend but a global and social phenomenon. "Communities across social media have helped to move vegan up from something perhaps seen as niche or granola (way back when)—and that includes major vegan celebs too—into a larger-scale, global trend across all kinds of industries with varying aesthetics," she says.
It's not just beauty; fashion is also at the forefront of the vegan movement. "Fashion has everything from the original vegan leaders like Matt and Nat all the way up to Stella McCartney, to Canadian companies like Noize making down-free and recycled coats that are cool and warm and durable," Coller notes. "We hope that everyone can join us in our mission to create products that are made with love, not with animals. The more, the merrier."