19 beauty brands that are 100% vegan, from drugstore to high-end products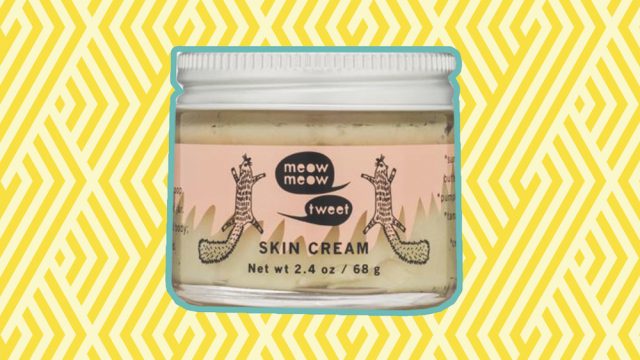 The beauty industry is swiftly changing its standards when it comes to offering green products. Now, there are plenty of options to choose from, like cruelty-free, natural, organic, and vegan products. But those don't all mean the same thing. While most are a lot safer for your skin because they don't contain questionable ingredients, strong fragrances, or harsh chemicals, they differ when it comes to what is in your products and how it is made.
For example, organic products don't contain any synthetics, but they could still contain animal-derived ingredients like beeswax, honey, and lanolin, to name a few. If you want to be more mindful about using products that don't contain any animal ingredients, buying from vegan brands is your best bet. Luckily, there are plenty of cosmetics companies offering vegan products.
But before you start shopping, here's how to tell if a brand is vegan. The best way to know is to check for the Vegan Society logo. This will indicate that the products don't have any animal-derived ingredients (which is anything that comes from the body of an animal) or any animal by-products (which are products harvested or manufactured from animals). Another big thing to keep in mind is that vegan and cruelty-free don't always go hand-in-hand. You'll notice the Leaping Bunny logo if a product is cruelty-free, which means they didn't test anything on animals. It's also important to note that just because the vegan logo is shown on a specific product, doesn't mean the rest of the brand is vegan—so be sure to read the company's site to see if the products are 100% vegan.
If you're ready to make the switch, we rounded up 19 brands that are 100% vegan. And there's no better time to make a more mindful purchase since today (November 1st) is World Vegan Day. On that note, it's time to get shoppin'.
1Cover FX
https://www.instagram.com/p/Bor4PqjgPxi
All Cover FX products are vegan and cruelty-free. Its products are also free of the inflammatory five: parabens, mineral oil, fragrance, talc, and gluten. If there's anything to try from the brand (if you haven't already), we suggest the incredible Custom Enhancer Drops or the Power Play Foundation, which comes in 40 shades.
2Skyn Iceland
https://www.instagram.com/p/BiWsu-eF24N
Celebs loving wearing Skyn Iceland's Hydro Cool Firming Eye Gels, and you'll be glad to know it's all vegan. So when you use its eye patches, you can rest easy knowing its made without animal by-products or animal-derived ingredients. Skyn Iceland is also free of parabens, petroleum, mineral oil, and sulfates.
3Kat Von D Beauty
https://www.instagram.com/p/BaenCzhnJZz
Kat Von D Beauty has always been dedicated to creating vegan products. In the past, Kat has even launched products that help animals. The brand's lipsticks are the true stunners out everything—hello, the Everlasting Liquid Lipstick in Lolita changed the game. Making a vegan lipstick is tough (they usually contain beeswax and/or carmine), but we all know how pigmented the brand's lippies are. Pure magic. In honor of National Vegan Day, the brand brought back its sold-out Bruno shade, which helps support the animal nonprofit Farm Sanctuary.
4Luxie Beauty
https://www.instagram.com/p/Bku1we0h5Fp
Yes, some brushes are made with animal hair, but Luxie Beauty's aren't. The brand makes high-quality brushes from soft, synthetic bristles. Each product is vegan and cruelty-free. If this is the kickstart you need to switch out your brushes, we suggest the Complete Face Set.
5Meow Meow Tweet
https://www.instagram.com/p/BgrGQkWFPld
If a brand calls itself "Meow Meow Tweet," it only makes sense that they'd be vegan. The brand put it best, "You can always expect the highest and most ethical standards when it comes to sourcing and testing our ingredients. Seriously, what would you expect from a company called Meow Meow Tweet?" Touché. With winter almost here, pick up the Skin Cream for the ultimate hydration.
6OSEA Malibu
https://www.instagram.com/p/BpAPoS-AFlP
Known for its non-toxic and plant-based ingredients (like seaweed), OSEA Malibu is also 100% vegan. The brand offers a range of skin-soothing products like its Blemish Balm and White Algae Mask. Your self-care Sundays just got better.
7Derma-E
https://www.instagram.com/p/Bm8rHZnABCD
Derma-E's 100% vegan and cruelty-free products are also made without parabens, sodium lauryl sulfates, petrolatum, mineral oil, artificial colors, gluten, soy, or GMOs. Now that you know its products aren't made with any nasties, we recommend adding the Hydrating Day Cream to your beauty routine.
8Half Caked
https://www.instagram.com/p/BmBVWZuh5Zp
If you want dessert-inspired (and scented) lipstick, then Half Caked has you covered. The cherry on top? None of its products are tested on animals, and its 100% vegan. With holiday season upon us, might as well stock up on the Lip Fondant in the shade ASAP.
9Love by Luna
https://www.instagram.com/p/Bn9jCDPgsj1
This brand blends beauty and fashion with astrology. Even more magical? The brand strives to be organic, vegan, and cruelty-free. Each product is also made with love, as Love by Luna makes small batches of its handmade products. So if you want to add a little (or a lot) of magic to your beauty routine, we suggest getting its zodiac-themed nail polishes.
10Pacifica
https://www.instagram.com/p/Bpe6iMfhrsy
A drugstore favorite, Pacifica is proudly vegan and cruelty-free. While there are so many amazing products to choose from this beloved brand, the Rose Quartz Targeted Face Mask will add radiance to your skin. Since the crystal trend is still going strong, this is an affordable way to get in on it.
11Biossance
https://www.instagram.com/p/Bo2W6XVFni-
Biossance makes effective and safe skin care (its hero ingredient is squalane), so you never have to worry about putting any harsh chemicals onto your skin. The brand also doesn't use products that harm the environment or animals—they're vegan and cruelty-free. If you haven't tried Biossance yet, start with its bestselling Squalane + Vitamin C Rose Oil.
12Youth to the People
https://www.instagram.com/p/Boean8Ojz__
Youth to the People makes products good enough to eat! Aside from the brand's clean beauty mission, all of its products are cruelty-free and 100% vegan. It's a skin care brand that delivers real results with items that pack a punch, like its Superfood Antioxidant Cleanser.
13Arctic Fox Hair
https://www.instagram.com/p/BpkV7wxgfCQ
Yes, even hair products can be vegan. Founded by animal lover and beauty guru, Kristen Leanne, Arctic Fox Hair is 100% cruelty-free and vegan. The brand also donates 15% of its profits to help prevent animal abuse. So if you've been wanting to change up your hair color, the brand offers an array of shades.
14Inika Organic
https://www.instagram.com/p/BoqaBJ1AID0
Inika Organic is a triple treat, as they are 100% vegan, cruelty-free, and natural. The brand's tubes, pots, and brushes are also made from recycled materials. So basically, you'll feel good from the inside and out when you shop Inika. Some of its bestsellers include the Baked Mineral Bronzer and the Long Lash Vegan Mascara.
15NCLA Beauty
https://www.instagram.com/p/BpKOJ9RgKND
Another incredible nail brand on this list is NCLA. All of its products, including its newly launched lipstick line, are 100% vegan and cruelty-free. The lipstick shade in Downtown's Sweetheart is perfect for all of your upcoming holiday parties. If you want to match your lips to your mani, get the polish Rush Hour.
16EcoTools
https://www.instagram.com/p/BjkfSxdgWfu
We love a brand that makes high-quality products, but keeps it at an affordable price point. EcoTools takes it to another level by offering products that are 100% vegan, cruelty-free, and great for the environment (they use recycled materials for its packaging and bamboo handles for its brushes/tools). Upgrade your beauty sponge with the EcoTools Perfecting Blender Duo, which is made from 70% plant-based materials.
17Vegamour
https://www.instagram.com/p/BpAAqMLHeso
A brand that offers 100% vegan mascara, brow products, and hair treatments? Sign us up! Vegamour offers a safer alternative for people wanting to use hair-enhancing products. So whether your hair is thinning or you want fuller brows, the brand's products can help. Since thick brows are all the rage, we suggest trying the VegaBrow Plan 3.
18Wild Spirit Fragrance
https://www.instagram.com/p/Bo7SSEDlnpG
Another drugstore find, Wild Spirit Fragrance makes the most amazing perfumes at an affordable price. The brand is a firm believer that what we put on our bodies is just as important as what we put into them. So it's no surprise that they are vegan and only use natural essential oils. Its products are also free of parabens, sulfates, and dyes. The Chill Fragrance is one of its best smelling perfumes.
19Milk Makeup
https://www.instagram.com/p/BpHlmDanf0V
In March, Milk Makeup announced it was 100% vegan, which means you can stock up on its Matcha Toner and Long-Wear Gel Eyeliner knowing no animals were used in the making.